---
PHOTOS: New Yorkers Rally for Marriage Ahead of Supreme Court Hearings
By Advocate.com Editors
Originally published on Advocate.com March 25 2013 3:25 PM ET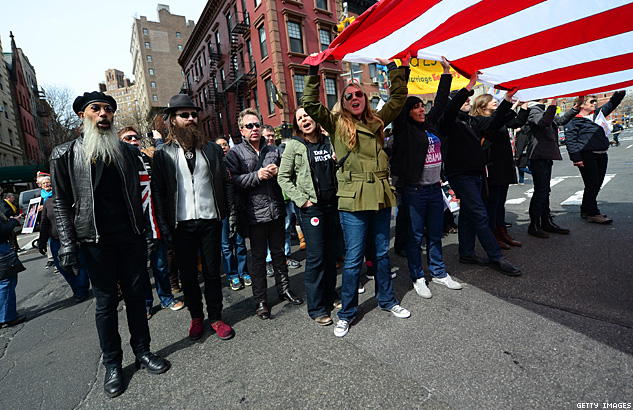 The march began at the Stonewall Inn, namesake to the riot credited with helping kick off the LGBT rights movement.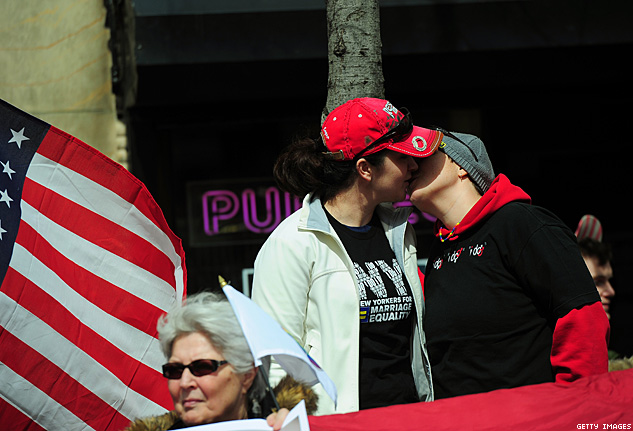 New York only recently legalized same-sex marriage after a public lobbying campaign that ended in a win in the legislature.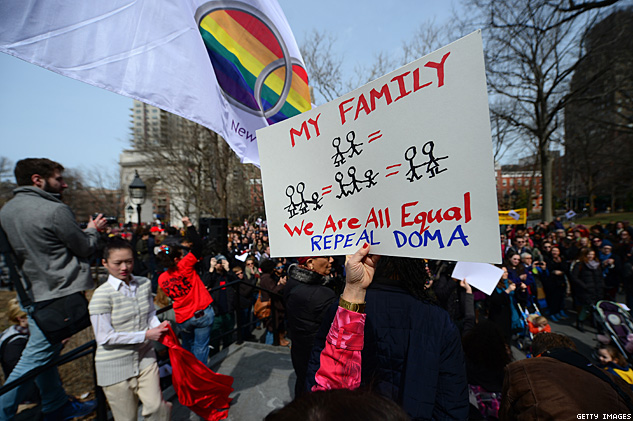 New York is home to Edith Windsor, the plaintiff in the case challenging the constitutionality of the Defense of Marriage Act.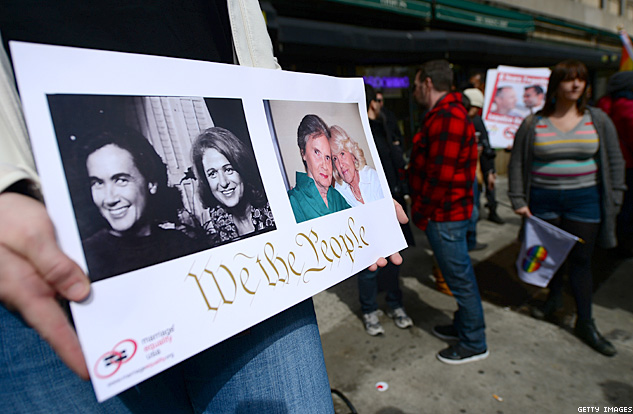 Signs from Marriage Equality USA featured Windsor and her wife Thea in vintage photos that are making their way around the Internet.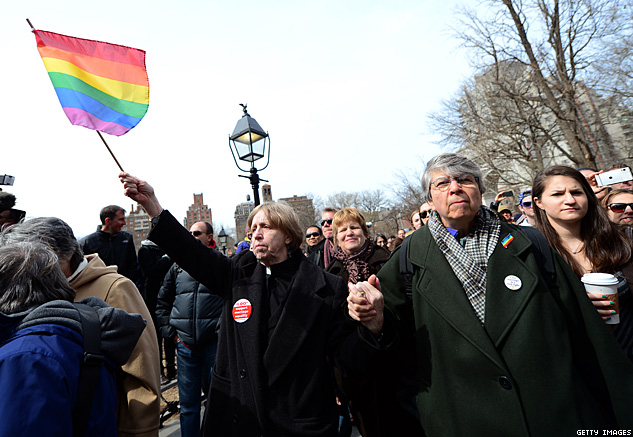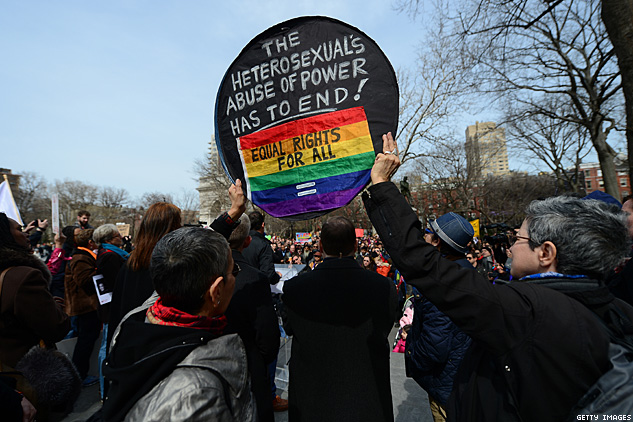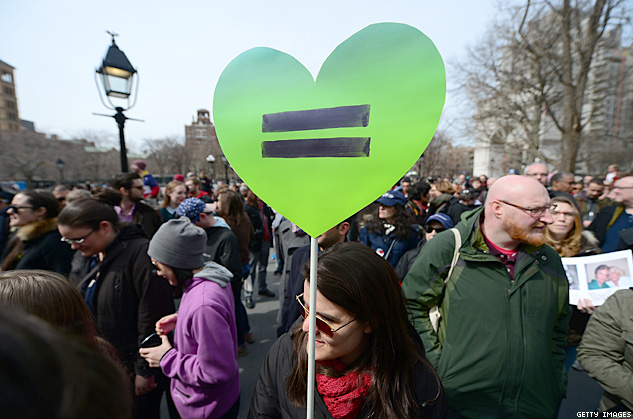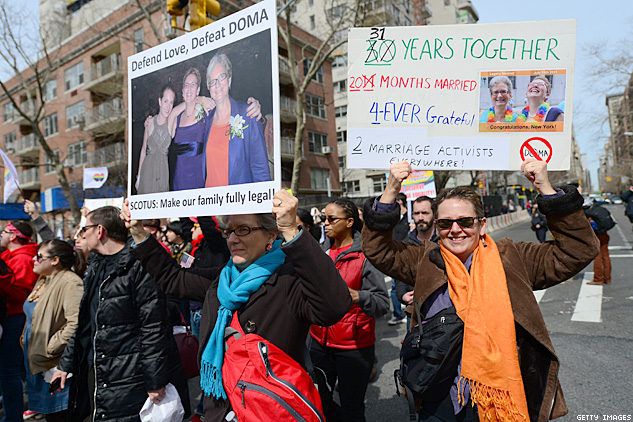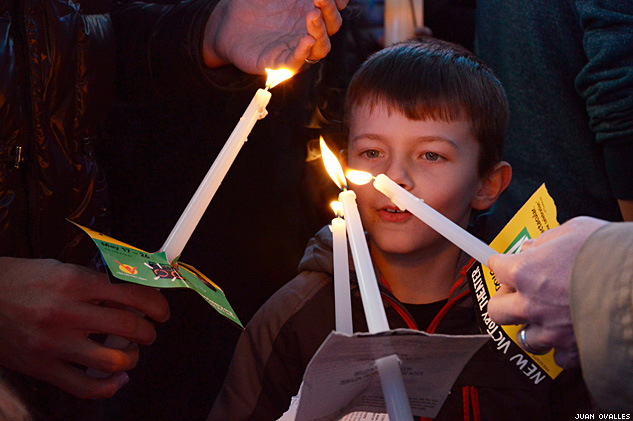 Participants prepare for the candlelight vigil on Times Square.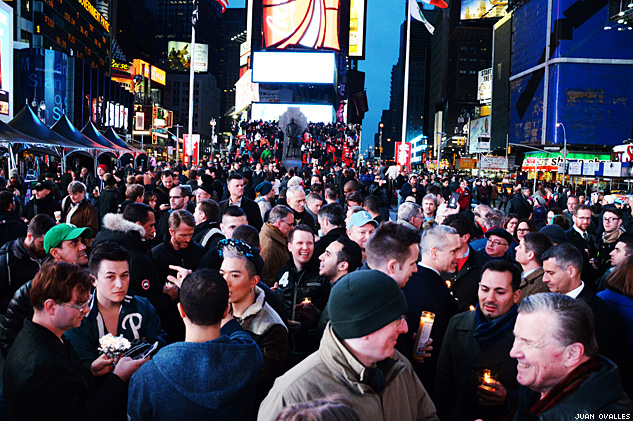 Longtime activist David Mixner appears smiling in the lower right corner of this photo from the rally he helped organize.
---
Links:
[1] http://www.advocate.com/
[2] http://www.advocate.com/marriage-equality
[3] http://www.advocate.com/2013-supreme-court-decision
[4] http://www.advocate.com/david-mixner