---
5 Absurd Moments in The Marriage Equality Debates
By Advocate.com Editors
Originally published on Advocate.com March 28 2013 4:20 PM ET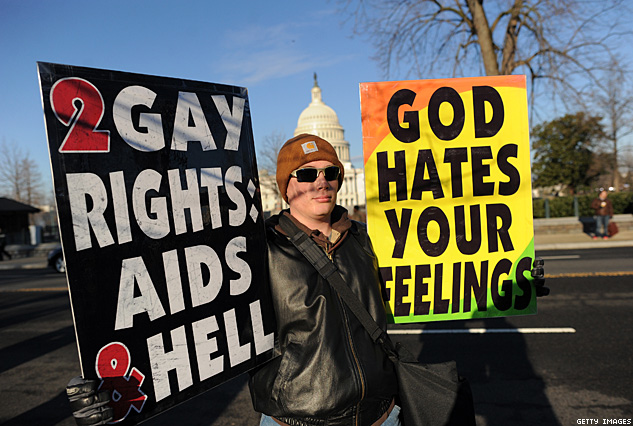 So far, "God Hates Your Feelings" is the funniest Westboro Baptist Church hate sign we've seen. Really? Our feelings?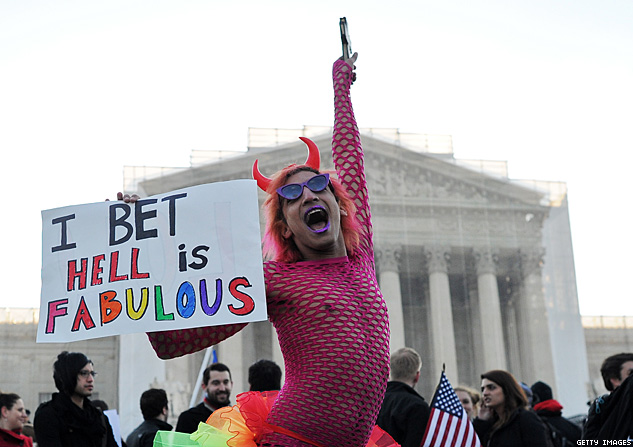 As usual, the media was drawn to the most outrageous. Who can blame them? Even NPR did a quick interview with this guy.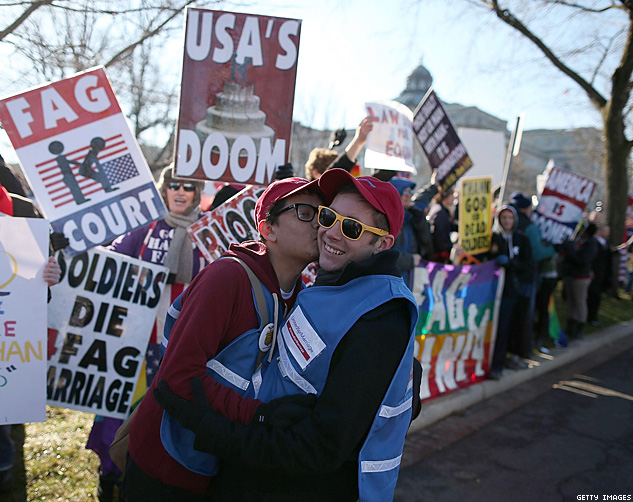 The funny thing here isn't the usual hate stuff from WBC. What tickles us is the emerging trend of having your photo taken, while kissing, in front of their signs. Like a tourist photo op, it's the latest way to show your pride.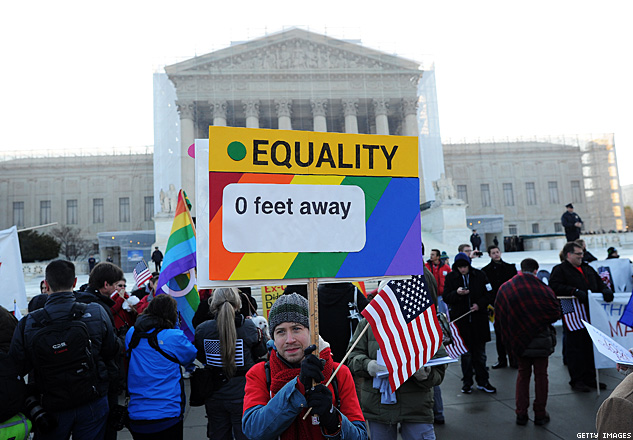 We're not sure the straight media gets what's funny about this sign.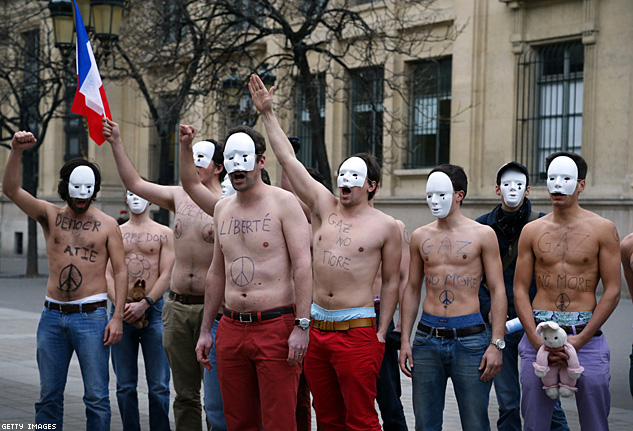 Don't forget that France is on the verge of legalizing same-sex marraige, and that's brought out some odd protests. In Paris on Wednesday, these men went bare-chested to demonstrate against a bill legalizing same-sex marriages outside the police prefecture. Seems like if you have a problem with the gays, that going shirtless might get you some attention you don't want. And whatever that guy is doing to the stuffed bunny looks fairly unwholesome.
---
Links:
[1] http://www.advocate.com/
[2] http://www.advocate.com/marriage-equality