---
PHOTOS: These Kiwis Look Really Happy That Marriage Equality Is Legal
By Advocate.com Editors
Originally published on Advocate.com April 17 2013 2:37 PM ET
Marriage equality supporters celebrated at the San Francisco Bath House bar in Wellington, New Zealand as they watch on television as Parliament gives its final approval to legalizing same-sex marriage. The first couples are expected to be able to marry in four months.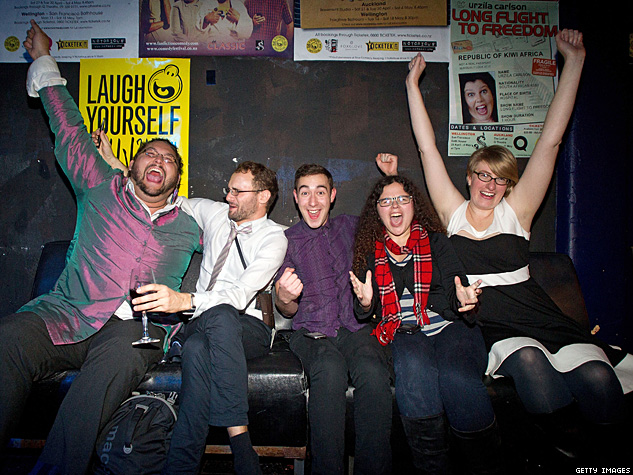 The bill passed and amended the 1955 Marriage Act to describe matrimony as a union of two people regardless of their sex, sexual orientation or gender identity. That obviously gave marriage equality supporters at the San Francisco Bath House bar a reason to cheer.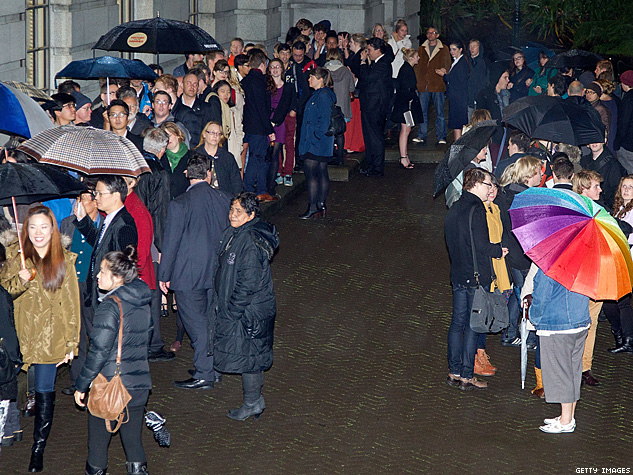 Hundreds of people waited outside Parliament on Wednesday in hopes of getting a place in the public gallery for the historic vote. It was the third and final vote needed for passage.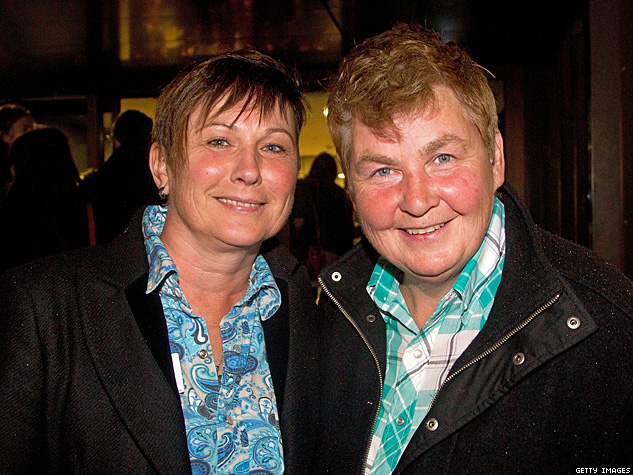 New Zealand entertainer Lynda Top, right, and her partner Donna Top join marriage equality supporters in line outside the parliament building.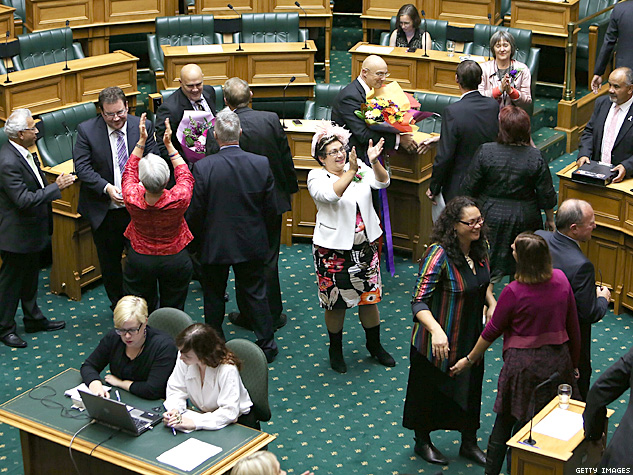 MPs celebrate in the House after a decades-long campaign for marriage equality ends with final passage, 77 votes to 44. With the addition of Uruguay and New Zealand, there will be 13 countries with nationwide marriage equality. Three others, including the United States, have legal same-sex marriage in certain states or regions.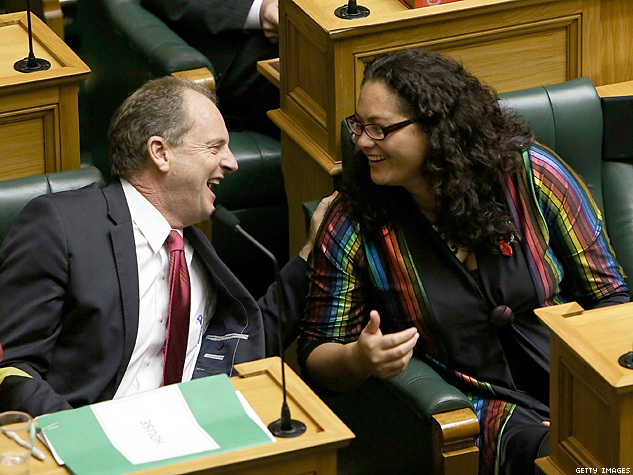 Labor MP Louisa Wall, who proposed the bill and who is a lesbian, is congratulated by Labor leader David Shearer after the third reading and a vote on the Marriage Equality Bill.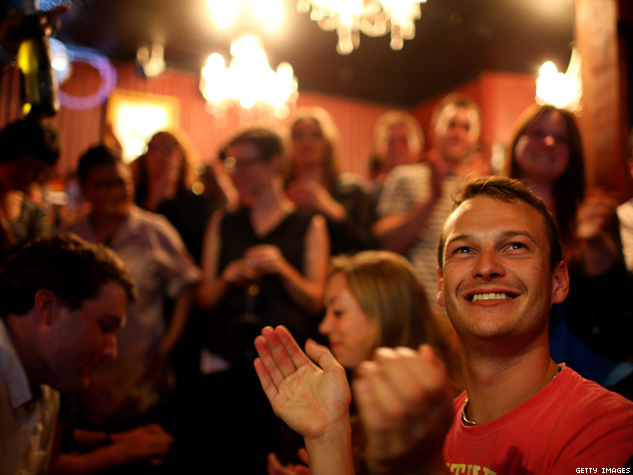 People watch the final reading on Parliament TV at the Caluzzi Bar and Cabaret venue.
Celebrations began immediately at the Caluzzi Bar and Cabaret venue.
It's all smiles here.
More smiling marriage equality supporters were found at the S&M bar in Wellington after the law passed.

Scotty and Mal from S&M's (Scotty and Mal's Cocktail and Lounge Bar) in Wellington celebrate with a kiss.
---
Links:
[1] http://www.advocate.com/
[2] http://www.advocate.com/politics/marriage-equality/2013/04/17/new-zealand-approves-marriage-equality
[3] http://www.advocate.com/marriage-equality