---
PHOTOS: Minnesota Parties Hearty
By Advocate.com Editors
Originally published on Advocate.com May 15 2013 11:09 AM ET
On Tuesday, Minnesota became the 12th state to legalize same-sex marriage. After Gov. Mark Dayton signed the bill on the state capitol steps, the party in St. Paul started almost immediately, even though the law doesn't take effect until August.
Watch the video below and click through for some images from Minnesota.CBSLocal.com.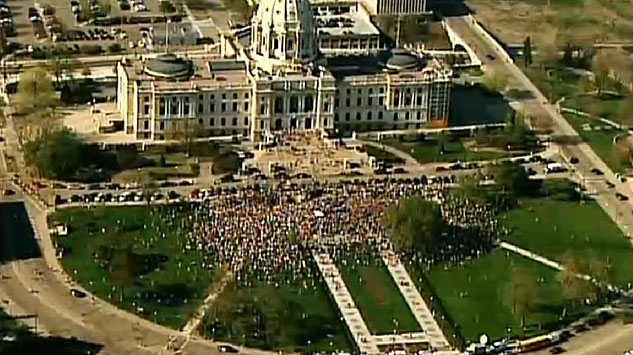 The jubilant crowd gathered on the capitol lawn to watch the signing ceremony.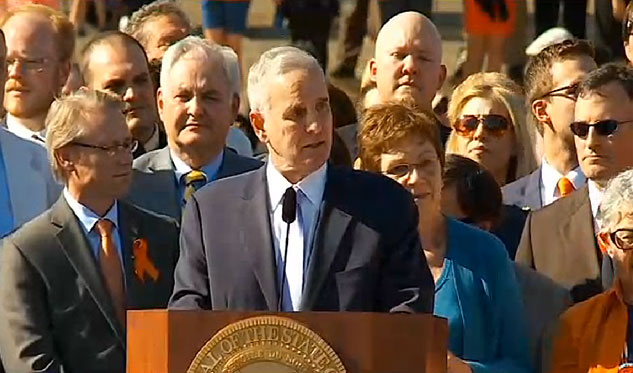 Gov. Mark Dayton addressed the crowd, thanking lawmakers for their political courage.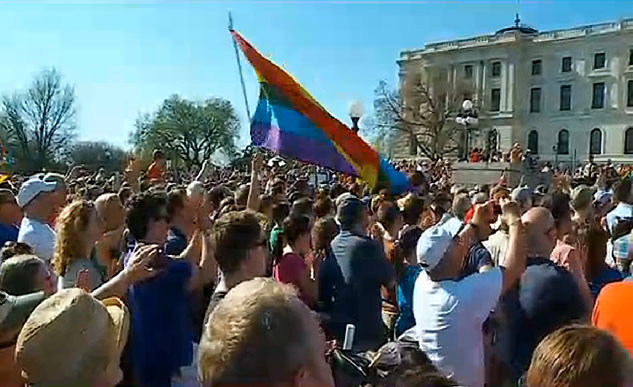 The crowd watched and cheered as the governor signed House File 1054, the marriage equality bill.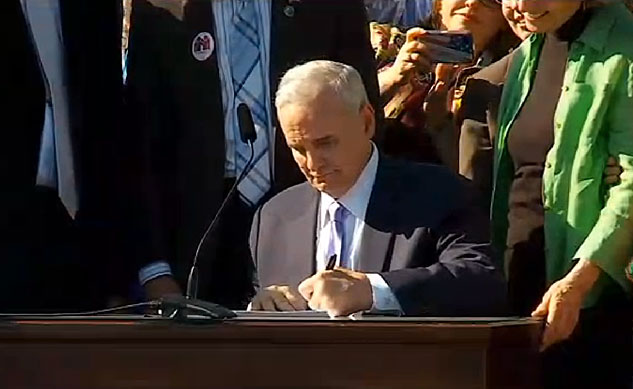 The historic signing of the bill.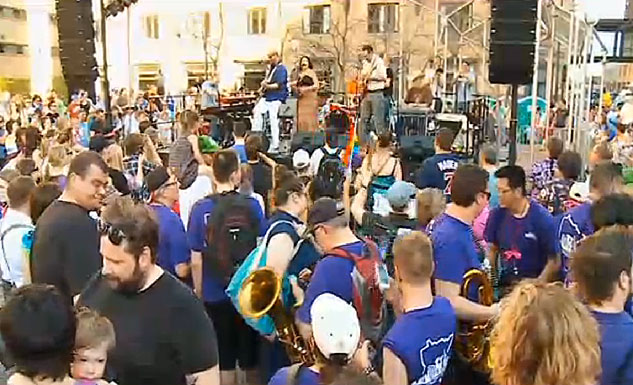 The party gets started.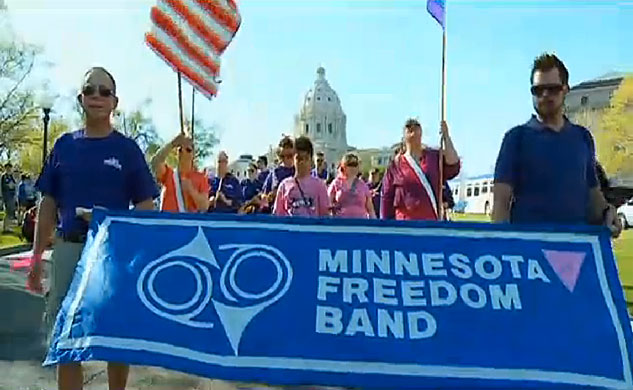 A pro-equality parade broke out, complete with the Minnesota Freedom Band marching.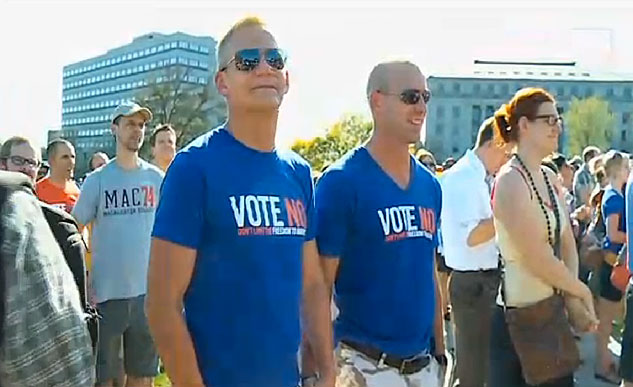 In November 2012, Minnesota voters rejected a proposed state constitutional amendment that would have banned marriage for same-sex couples, only the second time an electorate had rejected such an antigay proposal.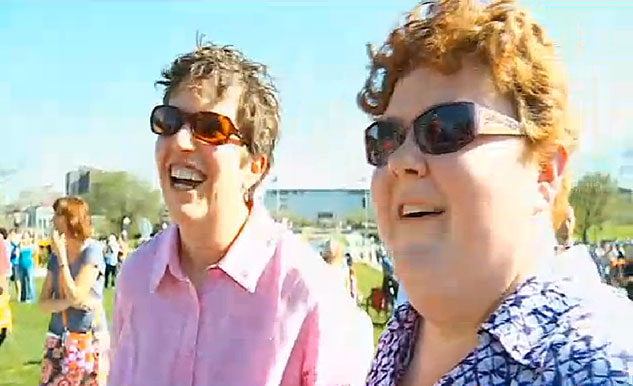 Jennifer Wiseman and Susan Condle were among the happy celebrants. "Here we are with our seven-year-old child and now we can get legally married," said the couple. "It's pretty exciting."
---
Links:
[1] http://www.advocate.com/
[2] http://www.advocate.com/politics/marriage-equality/2013/05/14/minn-gov-signs-marriage-equality-law
[3] http://minnesota.cbslocal.com/2013/05/14/after-dayton-signed-the-bill-the-party-started/
[4] http://www.advocate.com/politics/marriage-equality/2012/11/07/minnesota-rejects-antigay-amendment
[5] http://www.advocate.com/marriage-equality