---
PHOTOS: NYC After the Rulings Looks Joyful
By Advocate.com Editors
Originally published on Advocate.com June 27 2013 5:30 PM ET

The crowd in front of the Stonewall Inn in the West Village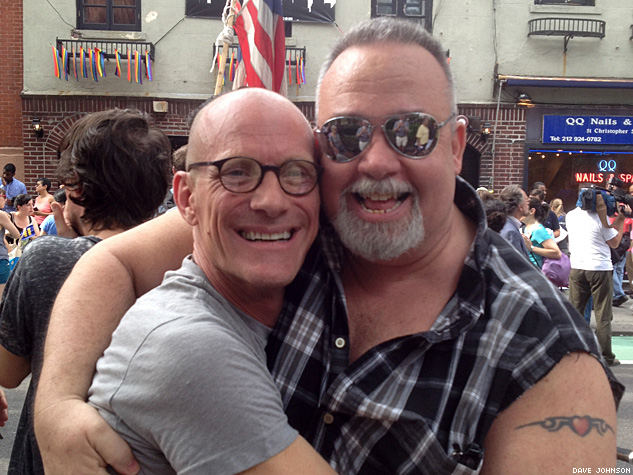 David Drake (The Night Larry Kramer Kissed Me) and buddy

Eligible bachelor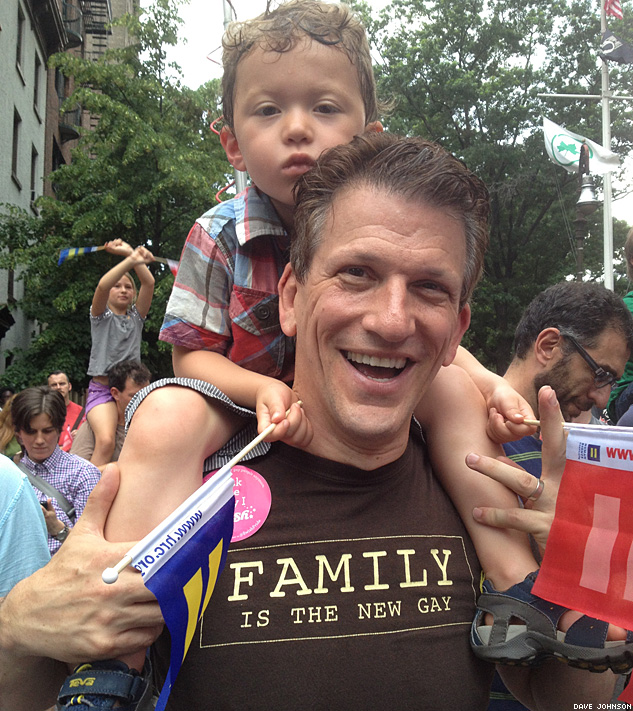 Family men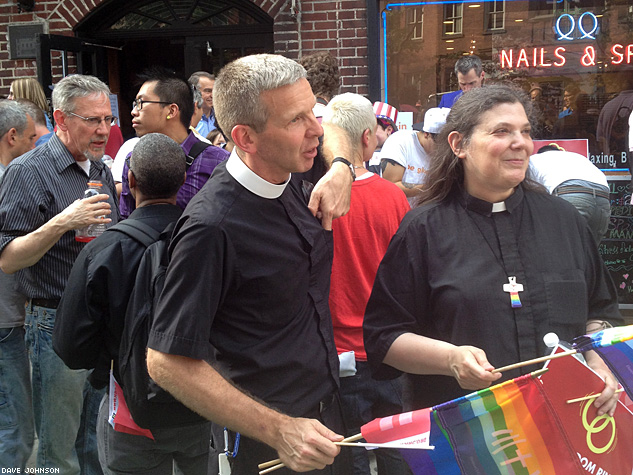 Clergy members participate.

Former N.Y. Here Media office receptionist Kevin waves his flags.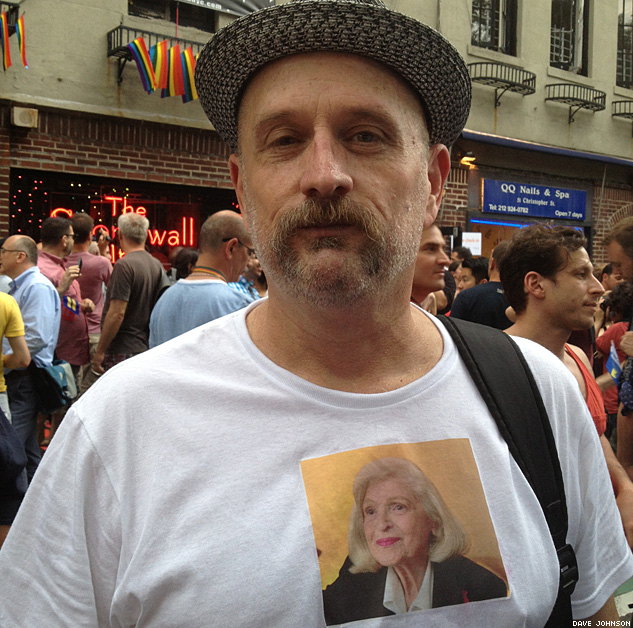 Joe Jervis of Joe.My.God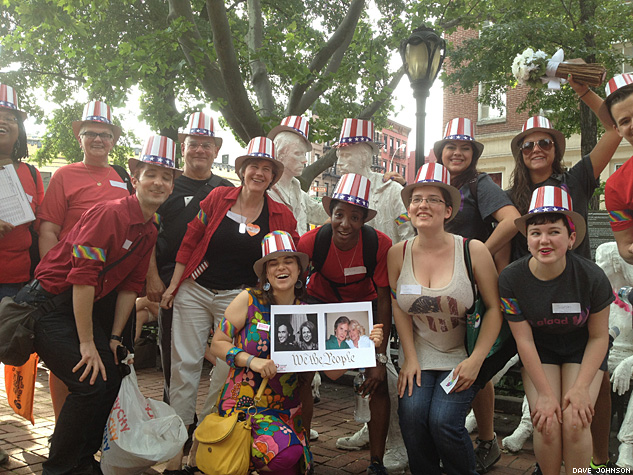 Volunteer marshals in front of George Segal's sculpture Gay Liberation

Stroller pride

West Village old-timers

HuffPo Gay Voices editor Noah Michelson

Rainbow flag dance

The other flag

Edie Windsor (right), plaintiff in Windsor v. U.S. case, and Christine Quinn (left), speaker of the New York City Council, cheer as they are introduced to the crowd gathered outside the Stonewall Inn.

Jo Wilson (left) and Megan Wilson, married in New York in March, celebrate.
More happy flag-wavers

Revelers Dallas DuBois (left) and Bootsie LeFaris celebrate with a call to Mom.

Brad Suddreth on a buddy's shoulders
---
Links:
[1] http://www.advocate.com/
[2] http://www.advocate.com/marriage-equality