---
PHOTOS: Seattle Celebrates the Death of DOMA
By Advocate.com Editors
Originally published on Advocate.com June 28 2013 10:15 AM ET
Seattleites gathered in response to the U.S. Supreme Court's historic rulings on Proposition 8 and the federal Defense of Marriage Act (DOMA) on the evening of Wednesday, June 26, 2013, at the U.S. Appeals Court in Seattle, Wash. Thanks to photographer Nate Gowdy for these photos, and don't miss the spectacular last image in this series.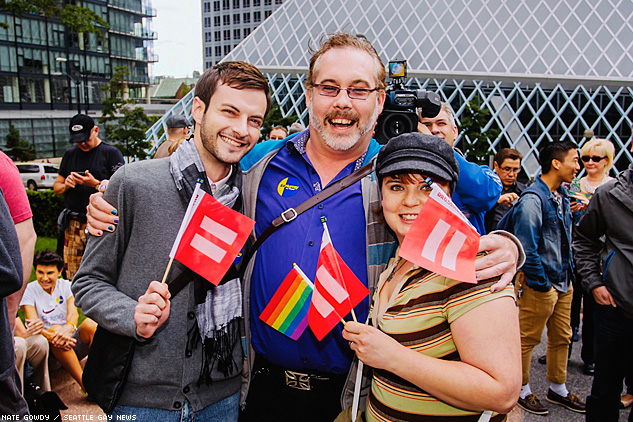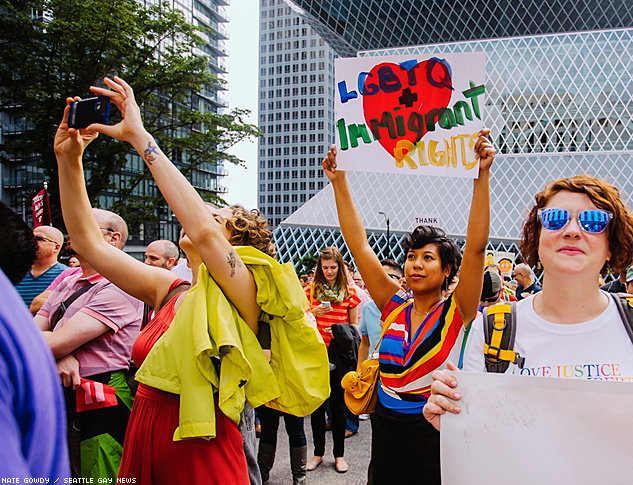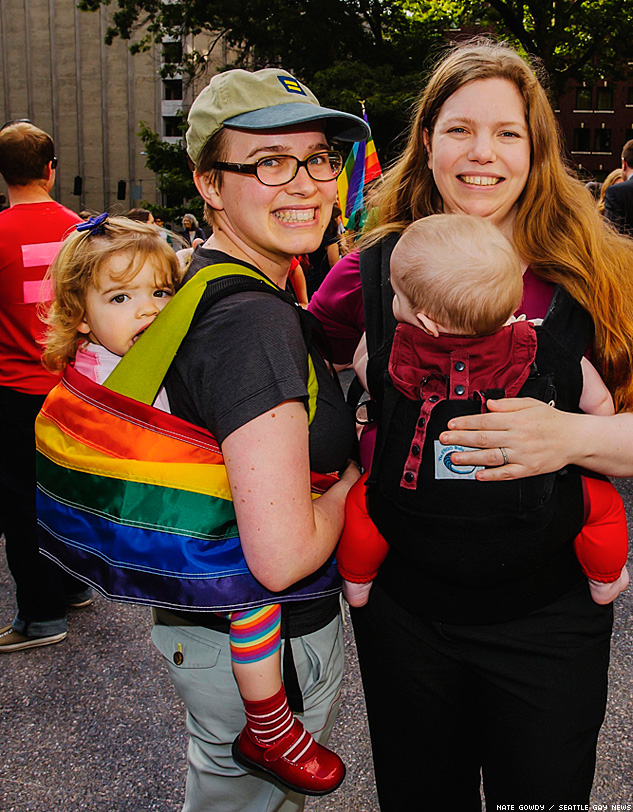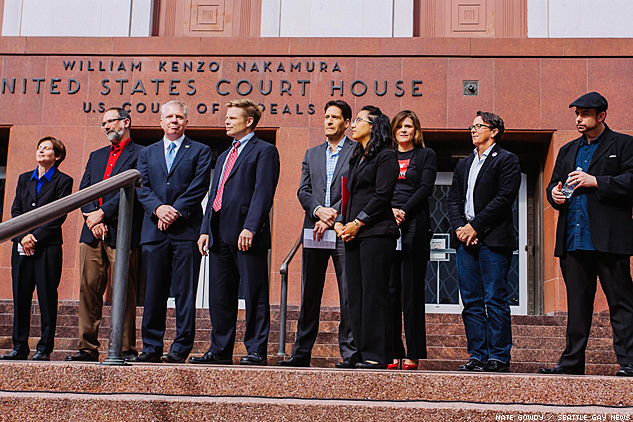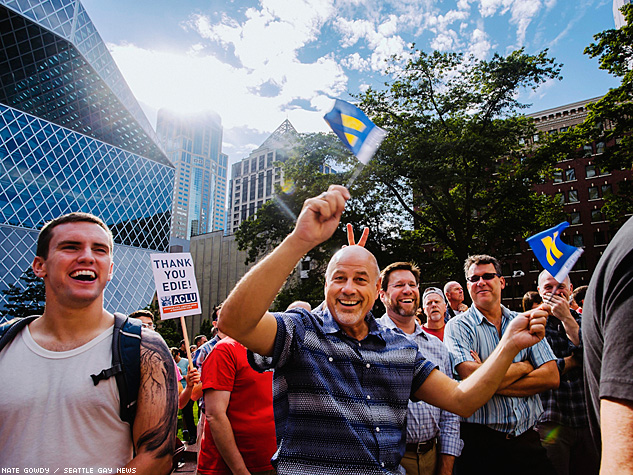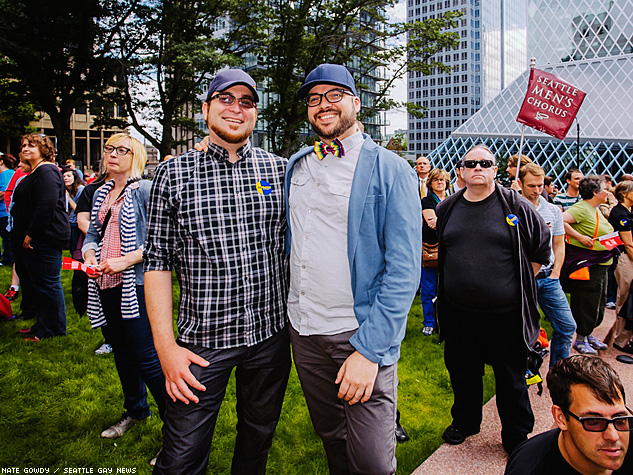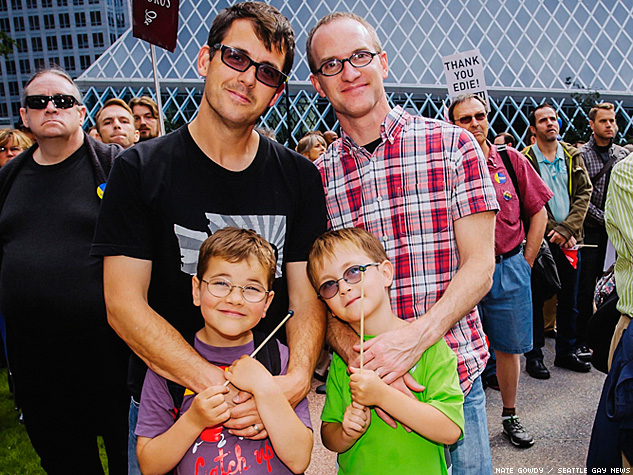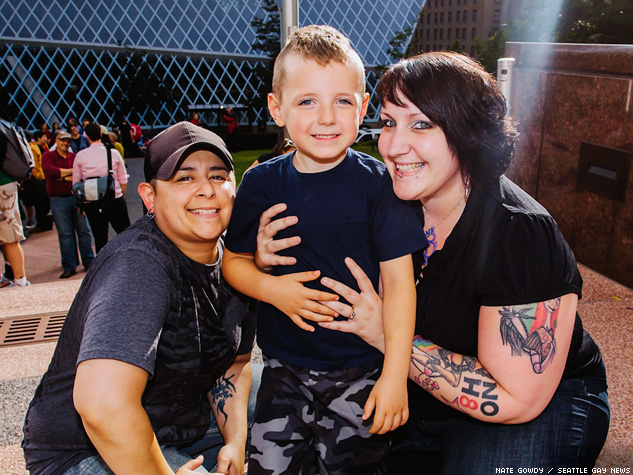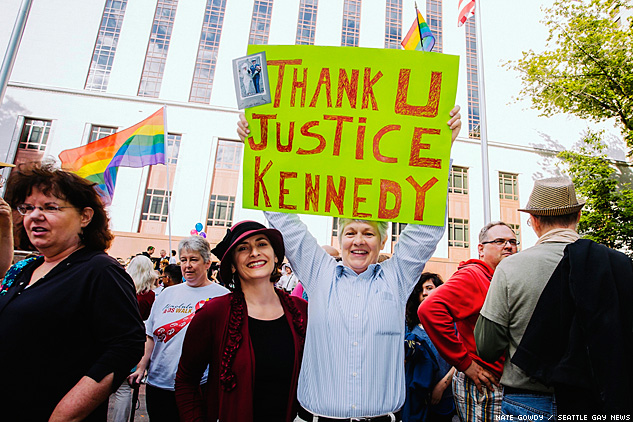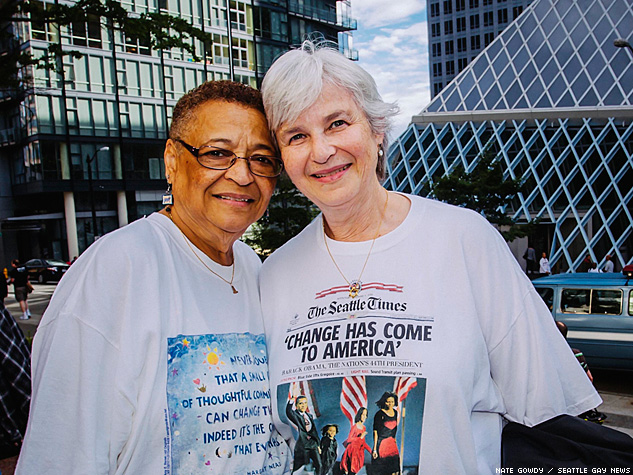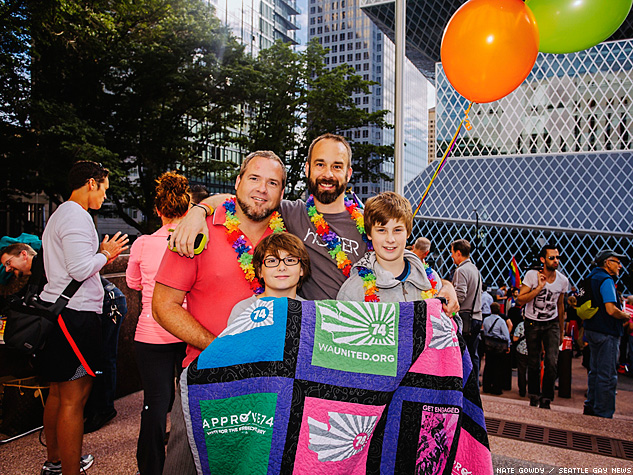 Members of Social Outreach Seattle, who advocated passionately during last year's fight for marriage equality in Washington state, pose for a group shot following the rally.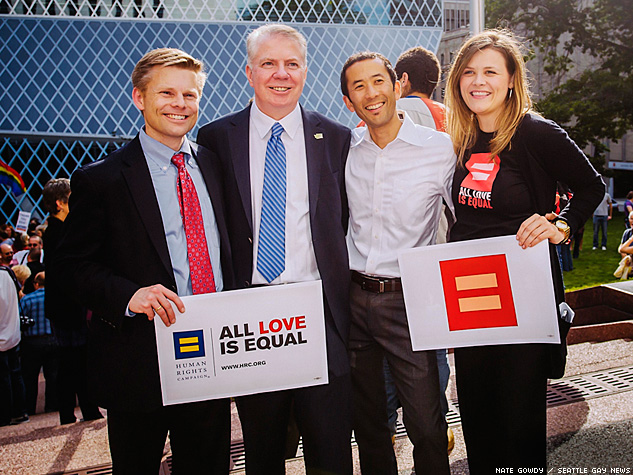 Rep. Jamie Pedersen and Sen. Ed Murray, co-sponsor's of Washington state's marriage equality bill that was passed last year, Murray's fiancé Michael Shiosaki, and Lacey All, former chair of Washington United for Marriage and now a member of HRC's National Board of Directors.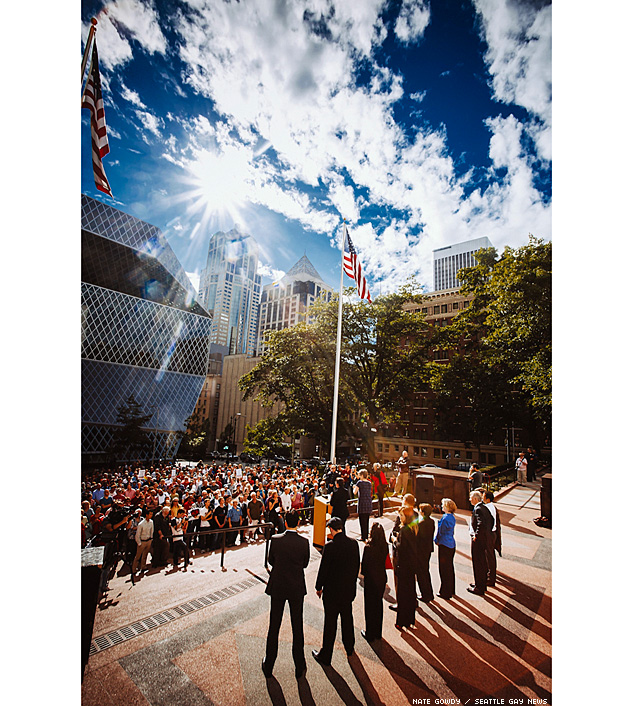 Thanks to Nate Gowdy of the Seatle Gay News for these photos.
---
Links:
[1] http://www.advocate.com/
[2] https://www.facebook.com/NateGowdyPhoto
[3] https://www.facebook.com/seattlegaynews
[4] http://www.advocate.com/marriage-equality