---
PHOTOS: First Same-Sex Marriage in Delaware Met With Cheers
By Jase Peeples
Originally published on Advocate.com July 01 2013 2:27 PM ET
State senator Karen Peterson and her partner, Vikki Bandy, made history by becoming the first same-sex couple to be legally married in Delaware earlier today, reports The News Journal of Wilmington.
When they were pronounced legally marred by the New Castle County Clerk of the Peace Ken Boulden, the room erupted with cheers and applause celebrating the happy couple's union.
Though Peterson and Brandy may be newlyweds in the eyes of the law, Peterson says, "We've been married for 23 years." That couple had a small commitment ceremony 23 years ago, exchanging the same wedding rings they did today.
Take a look at a few photos from the couple's historic and happy moment below.
New Castle County Clerk of the Peace Ken Boulden leads Peterson and Bandy down the hall.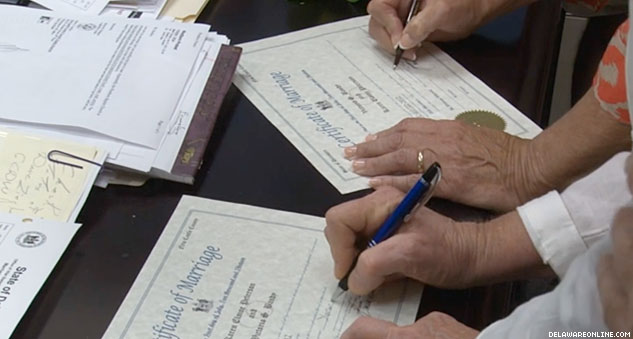 The first legally recognized same-sex marriage license in Delaware is signed.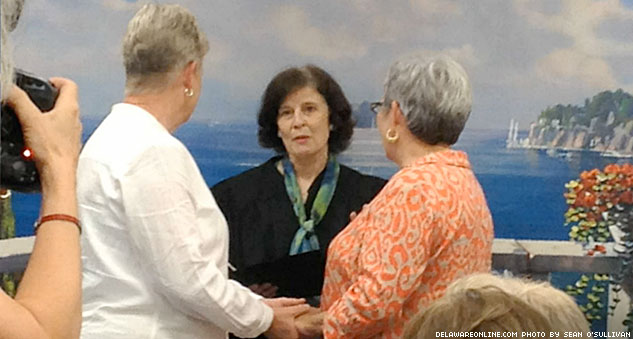 Peterson and Bandy say, "I do."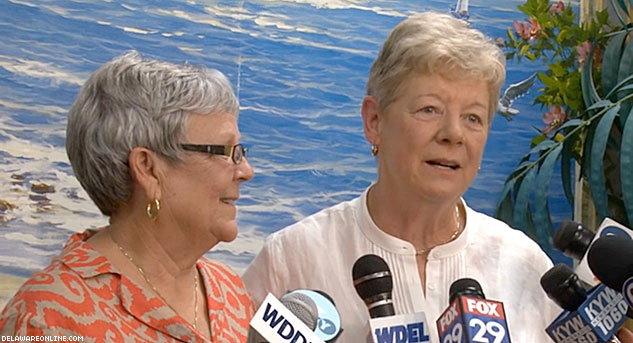 The newlyweds speak with the press after the ceremony.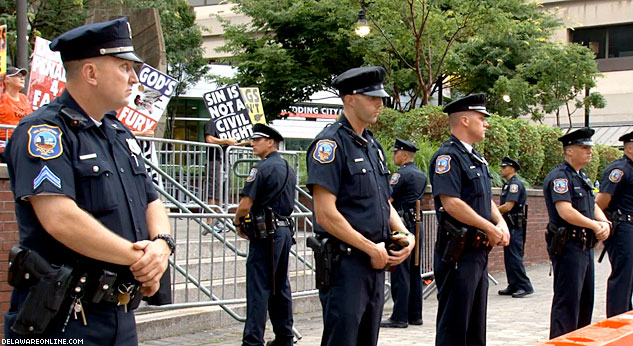 Shirley Phelps-Roper and a small group from the Westboro Baptist Church protest outside.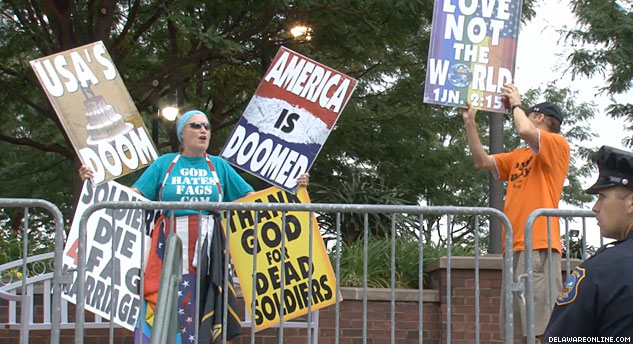 Meanwhile, supporters fire back at Phelps-Roper and her small band of protesters.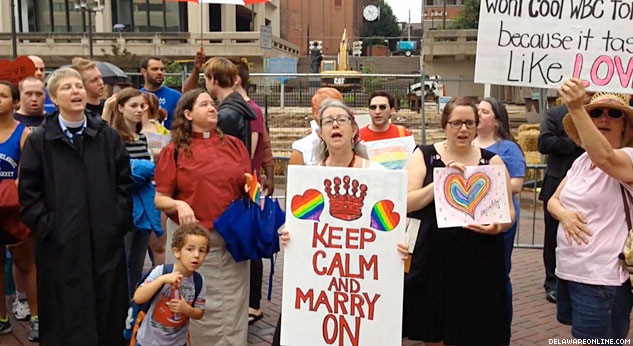 Outside, more supporters cheer.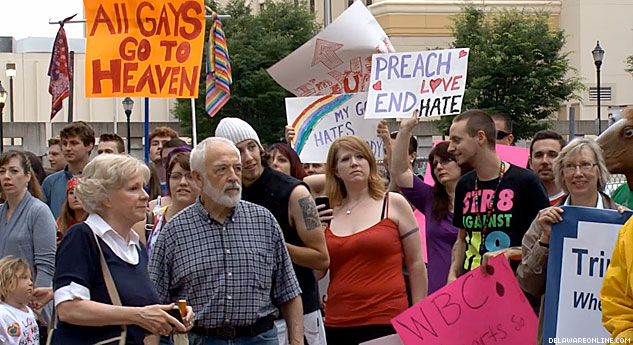 ---
Links:
[1] http://www.advocate.com/
[2] http://www.advocate.com/marriage-equality