---
7 Things Ted Kennedy Would Say to Pass ENDA
By Daniel Reynolds
Originally published on Advocate.com November 06 2013 6:30 AM ET
Sen. Ted Kennedy is gone, but his arguments remain strong in the debate over ending workplace discrimination. As senators debate whether to pass the Employment Non-Discrimination Act, several have invoked the memory of the lion of the Senate, who throughout his career, was a champion for LGBT Americans. ENDA was at the forefront of his agenda, and it could pass the U.S. Senate this week for the first time, due in no small part to the decades-long struggle of the late senator. In honor of Kennedy's work, The Advocate has compiled a few quotes that illustrate the legislation's history as well as the rewards of hard work and hope.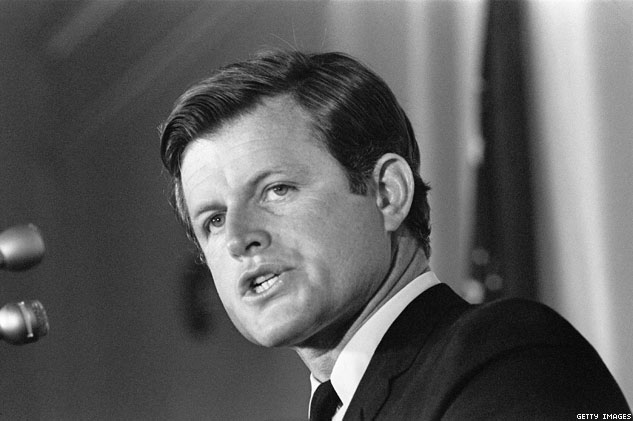 "I hope for an America where we can all contend freely and vigorously, but where we will treasure and guard those standards of civility, which alone make this nation safe for both democracy and diversity." —"Truth and Tolerance in America." Speech. Lynchburg, Va. October 2, 1983.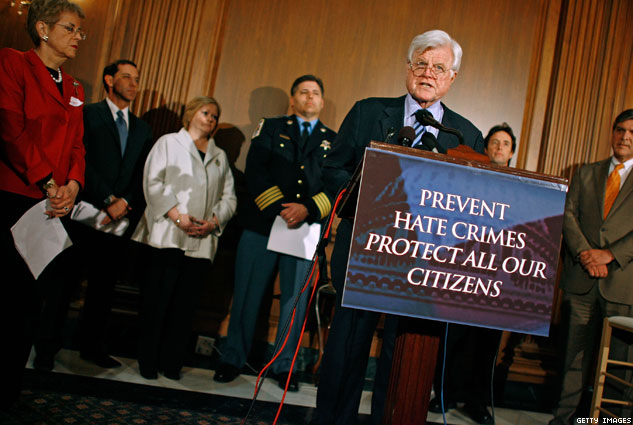 "There will be another day," Kennedy told aides on September 10, 1996, after losing on ENDA by one vote.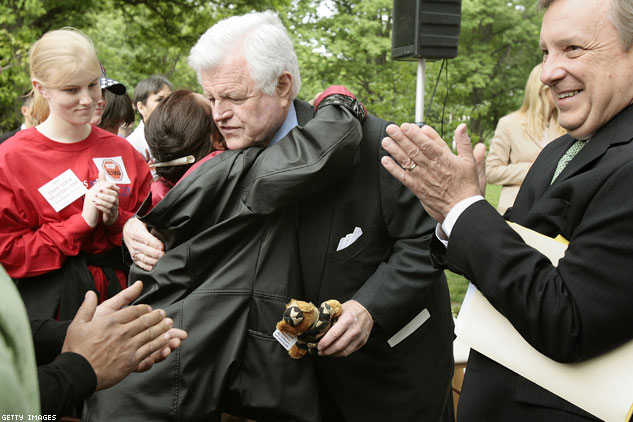 "No Americans deserve to be the victim of discrimination because of their sexual orientation." — Press release. "Sen. Ted Kennedy to Receive Oates-Shrum Award for Gay & Lesbian Equality Work." Victory Fund. September 14, 2004.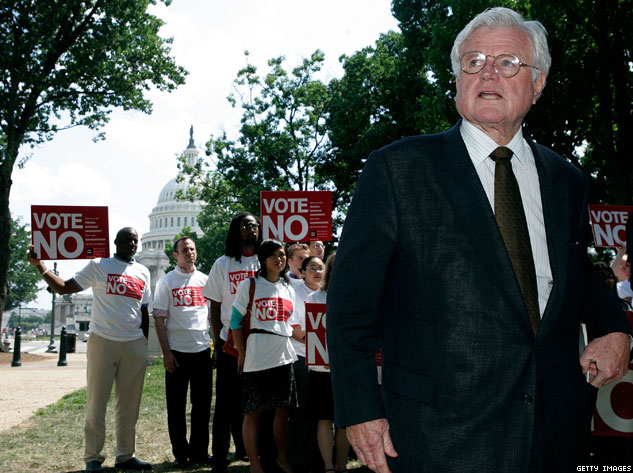 "A progressive economy also recognizes that Americans don't just want more. They want more of what matters in life, which is the true American dream. They want greater flexibility on the job, with more time for their families, more time for their children's schools, more time to volunteer in their communities and churches and synagogues and mosques. They want jobs that pay fairly and don't force them to work excessive hours without extra pay. They want safe workplaces and the right to join with fellow employees to bargain for a fair workplace. They want companies to stop marketing cigarettes and unhealthy foods to young Americans. They want workplaces free from all forms of bigotry and discrimination, including discrimination against gay and lesbian Americans.
…
"On the issue of gay rights, I continue to strongly support civil marriage. We cannot—and should not—require any religion or any church to accept gay marriage. But it is wrong for our civil laws to deny any American the basic right to be part of a family, to have loved ones with whom to build a future and share life's joys and tears, and to be free from the stain of bigotry and discrimination."
— "A Democratic Blueprint for America's Future. " Address. National Press Club. Washington, D.C. January 12, 2005.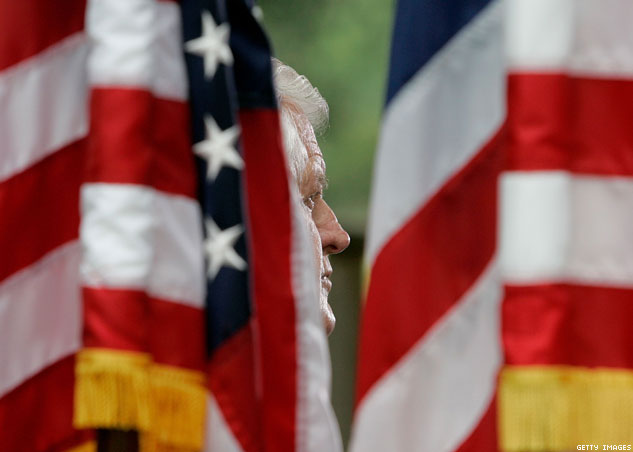 "The real unfinished business of this nation is freeing itself from the forms of discrimination and bigotry that had grown up in this nation.
…
"This is one of the most frustrating circumstances that I have as a prime sponsor of the ENDA legislation. We know that 84 or 5 percent of the American people are with us: North, South, East, and West. The American people believe that people ought to be able to have a job based upon their ability, based on their character, based on their willingness to do a job. And that ought to be the only criteria. That's effectively what ENDA does. That's an American value, my friends. That is an American value. That is as legitimate as what Dr. King talked about as the 'content of our character.' This is the same kind of issue. It's the same question.
…
"Simple justice, simple fairness in employment in this country — it is long overdue."
- Speech. 2008 Human Rights Campaign Equality Convention.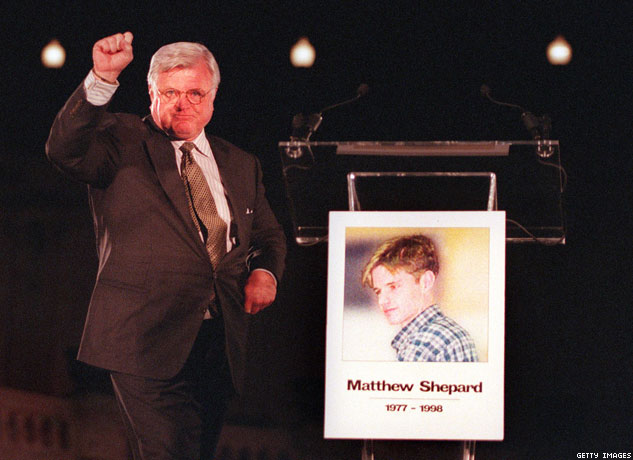 "The promise of America will never be fulfilled as long as justice is denied to even one among us. The Employment Non-Discrimination Act brings us closer to fulfilling that promise for gay, lesbian, bisexual, and transgender citizens. I'm proud to join Senators Merkley, Collins and Snowe in introducing this important legislation." —"Merkley, Collins, Kennedy, Snowe Introduce Legislation to End Workplace Discrimination." Press release. August 5, 2009.
"The work begins anew. The hope rises again. And the dream lives on." -Speech. 2008, Democratic National Convention, as Kennedy reiterates his famous line. Denver. August 25, 2008.
---
Links:
[1] http://www.advocate.com/
[2] http://www.huffingtonpost.com/2009/08/26/ted-kennedy-speeches-exce_n_269186.html
[3] http://www.newyorker.com/online/blogs/newsdesk/2013/11/kennedys-enda-a-seventeen-year-gay-rights-fight.html
[4] http://www.commondreams.org/news2004/0914-08.htm
[5] http://www.commondreams.org/views05/0112-37.htm
[6] http://www.youtube.com/watch?v=6tIgRe_XMvQ
[7] http://www.merkley.senate.gov/newsroom/press/release/?id=4EC04C19-3A3D-465A-A2A0-FA605C57AAAF
[8] http://www.cnn.com/2008/POLITICS/08/25/kennedy.dnc.transcript/index.html#cnnSTCText
[9] http://www.advocate.com/ted-kennedy
[10] http://www.advocate.com/politics/politicians