---
PHOTOS: Protesting Religious Homophobia With Kisses in Spain
By Advocate.com Editors
Originally published on Advocate.com January 24 2014 4:05 PM ET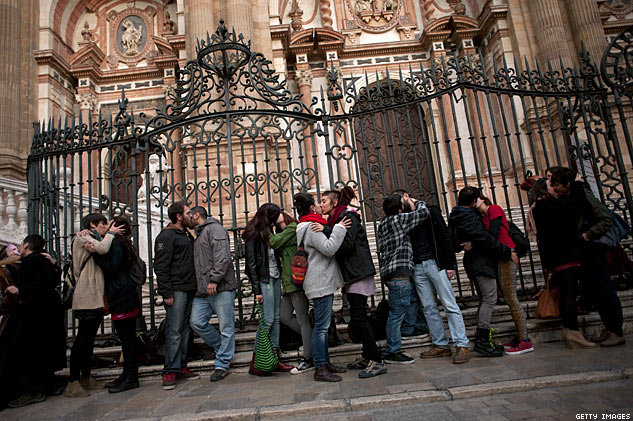 Gays, lesbians, and straights gathered for a kiss-in Thursday in Málaga, Spain, to protest newly chosen Spanish cardinal Fernando Sebastián's recent statement that homosexuality is a "defect" that can be corrected with treatment. The Rainbow Federation organized the demonstration. Click through for more photos.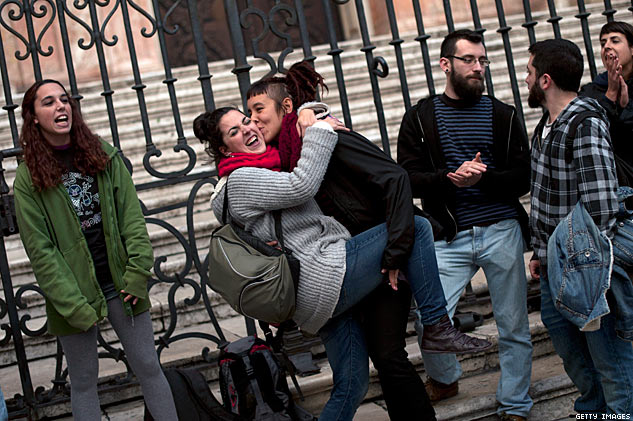 A kiss against discrimination.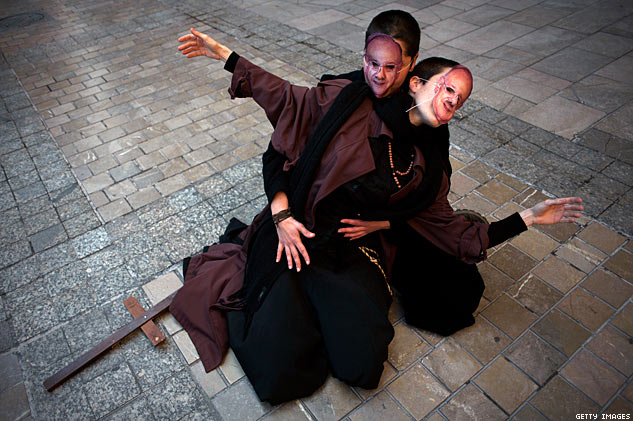 Two of the protesters sport clergy garb and masks of the Spanish cardinal.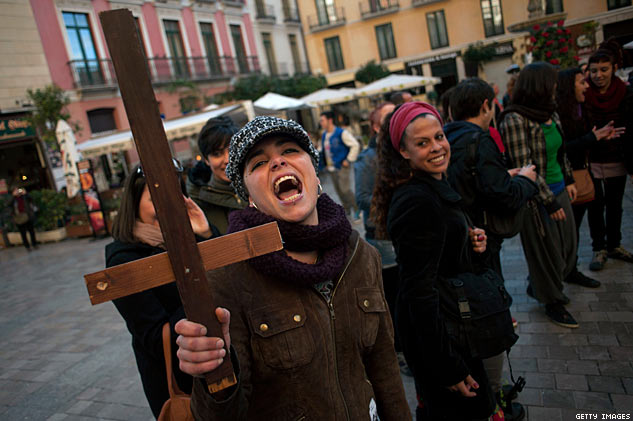 A woman holds a cross upside down as she demonstrates in Málaga.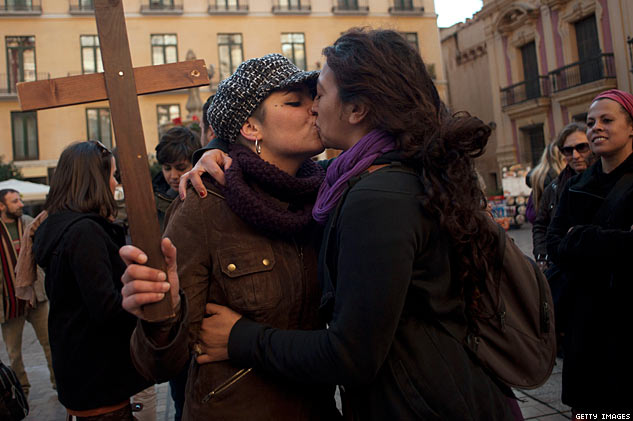 Two women join the kiss-in.
---
Links:
[1] http://www.advocate.com/
[2] http://www.advocate.com/politics/religion/2014/01/24/spanish-cardinal-likens-homosexuality-high-blood-pressure-says-cure
[3] http://www.advocate.com/religion
[4] http://www.advocate.com/roman-catholic-church