---
Reasons to Have Pride in 2012, Part 3
By Advocate Contributors
Originally published on Advocate.com May 17 2012 5:15 AM ET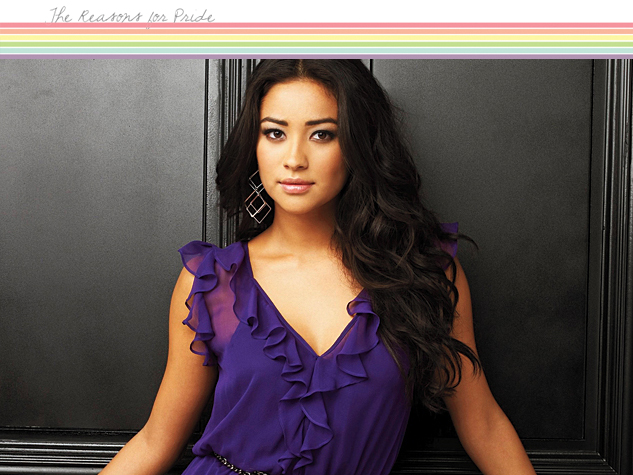 Because teen TV is leading the charge in small-screen LGBT representation
Since Pretty Little Liars (PLL) premiered in 2010, the show's resident gay character Emily Fields has been through the ringer, mainly at the gloved hands of the liars' hoodie-clad, omniscient, tech-savvy tormenter A. And while Emily's tribulations in not-so-sleepy Rosewood have often made for nail-biting TV viewing it's her thoughtful coming-out story that has ushered Shay Mitchell (pictured), the actress who plays her, into the annals of recent LGBT TV history for portraying a happy, well-adjusted teen who just happens to get more than her share of the ladies.
At its surface ABC Family's PLL is all mystery wrapped in teen angst, but at its heart it's about substantive coming-of-age issues, including coming out. While Emily's coming out to her mom (played by Nia Peeples), was bumpy at best, it was a barely a blip with her fellow liars Hanna, Spencer and Aria, a reaction that's indicative of a generational shift in acceptance of gay characters and speaks to what's driving the proliferation of LGBTs in teen fare like Degrassi, Greek, and Glee.
"I think that we're so much more accepting than even my parents' generation, and obviously the generations before that," says 24-year-old Mitchell. "I think the younger generations are the ones that are, well, demanding to see [LGBT characters] on TV. It started with Degrassi and now it's our show, and then hopefully, it will be more and more shows where it's not even just one character."
Early on in her career as Emily she was asked the question of whether or not LGBT characters should be portrayed on a network aimed at teens, namely ABC Family.
"My reaction to that was, 'OK, but there are also a lot of kids that are super young and in middle school that are realizing what it is they like and don't like,'" Mitchell says. "Actually a lot of [young teens] have told me that they can relate to my character, so, thank you, and yes, it should be on ABC Family."
Emily is based on the character in Sara Shepard's wildly addicting Pretty Little Liars series of young adult novels, but Mitchell has made the fashion-forward jock and all-around nice girl her own since she landed the role, portraying Emily like just one of the girls and eschewing the notion that there's stigma attached to playing gay anymore.
A Toronto native who began modeling in her teens, Mitchell says the playing gay question continually arose when she first climbed into competitive swimmer Emily's Speedo two years ago.
"I'm really blessed to be raised in a family that told me love is love and treat everybody how you want to be treated," Mitchell says. "When I saw that I was playing a character that was gay, or likes girls, or may change her mind, or whatever, I was like 'OK, cool.' That would have been like telling me, 'Your character wears sunglasses."
Mitchell adds that she hopes acceptance evolves to the point where playing gay is no big deal.
"You wouldn't ask Lucy Hale [Aria on PLL], 'How does it feel playing a straight character?"" Mitchell says.
It was PLL's producers', namely show runner Marlene King's, handling of the character of Emily as fully assimilated into the group that, in part, drew Mitchell to her.
"Emily is just like the other pretty little liars," she says. "The thing I loved most about how they [PLL's producers] spoke to me about her character was that they said, 'When you look at this poster [PLL promo], when you see a picture of all four of the girls together, not one stands out to be, oh, that's the gay character, that's the lesbian one."
Mitchell adds that Emily's entire package was attractive to her as an actor, as Emily is generally considered the "sweet one" in the group of not-so-mean girls. But it's also Emily's big heart that makes her a terrific role model not just for LGBT teens but also for girls in general.
"Emily is Emily and she is a great person because she's loyal to her friends and she's got a drive to her that shows, like, in her swimming," Mitchell says. "She has a passion for that. She wants to make people feel better, and all of those things make her a great person."
While Mitchell says she wishes for a time when being or playing gay is not at issue she adds that she's grateful for the opportunity to play Emily, which has not only afforded her the opportunity to work with LGBT organizations like Tthe Trevor Project and the No H8 campaign but has also allowed her to cozy up to several young actresses, as Emily has become quite the lady killer, with no fewer than three girlfriends in two seasons.
"The fact that I get to work with such amazing actors who all play my girlfriend — I love that part too," Mitchell says, adding that she's beyond thankful for her job.
Mitchell, who is "happily single," jokes that she wishes she had as many possible love interests in her life as Emily does, but she also defends her character, asserting that Emily is not a player.
"She came out quite recently and she's just figuring out what it is she likes. I think that it's good that she's having fun," Mitchell says. "She's never mean or playing the field or lying to any of [her girlfriends]. She's doing it in a very honest way."
For the better part of season 2, Emily explored a longer-term relationship with her girlfriend Maya (Bianca Lawson), even saying "I love you." But as things tend to go in Rosewood, her world was blown apart during the finale when Maya, who'd been missing, was hauled away in a body bag. In the interactive world of television these days, the cliffhanger set the Twitterverse ablaze with fans distraught over the end of Emaya (the mash-up moniker for Emily and Maya).
Fan feedback ranged from those who said the finale had them in tears over Maya's purported death, a scene made more poignant by Emily's breakdown at the loss of her first love, to those who quickly moved on to wondering what's next for Emily.
Mitchell, an ardent tweeter, who has also launched a website that features style, etiquette and travel, says that while fans were shocked over Maya's death they were also concerned with who would be Emily's next girlfriend, a reaction that implies that fans are wholly accepting of Emily's sexuality.
While Mitchell won't say who Emily's next girlfriend might be, that is, if PLL producers have even let on or know at this point, she does say that she and Lindsey Shaw, the actress who plays Emily's newly out-of-the-closet former love interest Paige, is a good friend.
"I love Lindsey Shaw more than anything," Mitchell says, adding that she especially enjoyed the season two finale in which a tuxedo-clad Paige approached Emily at the masquerade ball.
"I loved that last episode because of getting to dress u p… when Paige came in and tapped me on the shoulder, I loved that scene," Mitchell says. She adds that Lindsey was "super hot that day." "I was like, 'Seriously,' Lindsey?'" Mitchell says of laying eyes on Shaw in her tux.
A role model not just for gay teens but also for empowering girls in general, Mitchell is passionate about her work with the Somaly Mam Foundation, which aims to end sex trafficking around the world. She's traveled to Cambodia to Somaly Mam centers and appeared in PSA's to create awareness about the heinous practice of enslaving young girls for sex.
Not one to just sit back upon hearing of the atrocities of sex slavery and of Somaly Mam's work to expunge the practice, Mitchell got involved, taking two of her best friends with her. "I set up to meet Somaly in three of her centers, to meet all the girls," Mitchell says. "We brought a film team down with us so I could shoot PSAs because, yes, I loved going there and seeing the girls but I also needed to bring something back home with me so other people could see it."
Mitchell says she knows she has a calling to help others but is also quick to realize her newfound fame is a tool to bring awareness to issues important to her. "If I get an extra light shined on me from having an acting career and I can directly shine it back to what Somaly is doing, then that's amazing," she says. "That is really why I wake up every morning thinking this is what I'm supposed to do."
Regarding her status as a role model, Mitchell is humble, and yet her generosity with both causes and her friends is admirable. She's built a website that acts as a resource for young women but also serves as platform for her friends in a section titled "Right Hand Gals," where five of her female friends have a place to showcase their passions and talents.
"I really want to empower women to learn as much as they can and not depend on having to find a boyfriend or be in a relationship, and to just enjoy life," Mitchell says, adding that she fully advocates women supporting each other, as evidenced by her "Right Hand Gals" column.
"I'm single, happily single. I have amazing girlfriends and I'm having a really fun time. I know how hard it can be in high school, especially in high school, for these girls. I want them to know they the can do it on their own," Mitchell says. —Tracy E. Gilchrist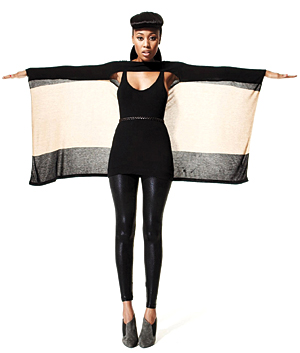 Because rockers love us now
A quick peek at Miley Cyrus's right-hand ring finger will reveal a small equal sign tattoo, and she's repeatedly tweeted her motto, "All love is equal." To naysayers, Cyrus replied, "Where does it say in the Bible to judge others? Oh right. It doesn't. God is the only judge, honey. God is love." She's not the only one. The Voice's judges Blake Shelton and Adam Levine openly flirt with each other, and Levine was photographed for the cover of Out. Big names aren't the only ones, as emerging bands are talking more than ever about LGBT support. "The gay community is very supportive of my career," VV Brown (pictured) told Gay List Daily in February. "It's great because they're fabulous." Grass Widow put out a group statement saying, "None of us identify as queer, but we are definitely advocates and have always made a point to make our music and in particular our shows accessible to everyone, promoting a positive, gender-inclusive atmosphere."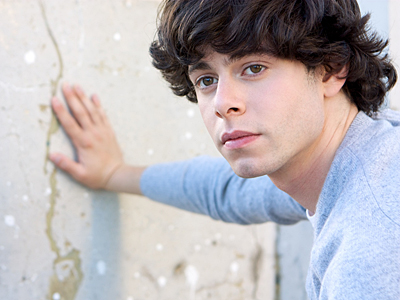 Because MTV is our breeding ground
Paul Iacono, the actor who played the title role on the MTV series The Hard Times of RJ Berger, came out gay.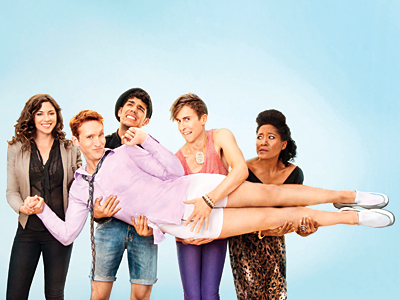 Because we turn entertainment into a social network
Royal Sabotage, a buzzed-about new Web series, has been called Entourage (on a budget) meets It's Always Sunny (in West Hollywood, that is), and it's packed with LGBT players working for free, including stars and executive producers JJ Wienkers and Kingsley Benham. It started with two people, grew to a 40-person crew of fans/workers through word of mouth and parties at Revolver, and now the cast is recognized around West Hollywood in a classic American dream scenario.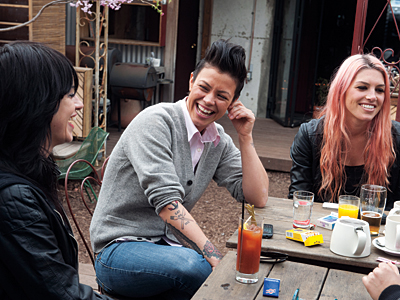 Because Showtime hasn't given up on the lesbians
The net that gave us the groundbreaking L Word has turned it into a reality franchise, The Real L Word. Season 3, which starts in June, will straddle both coasts, adding some New York lesbians to the cast, including the women of the rock band Hunter Valentine. One band member, Kiyomi McCloskey (pictured in gray sweater), says the New Yorkers add more grit and straightforwardness. "I think season three showcases a very diverse group of women within the queer community," she says. Why would a rock band invite 24/7 cameras? "We, as a band, felt like we wanted to expose what it was like to be in a professional, touring rock band. There is often the misconception that bands just hang out and get by. This will prove otherwise."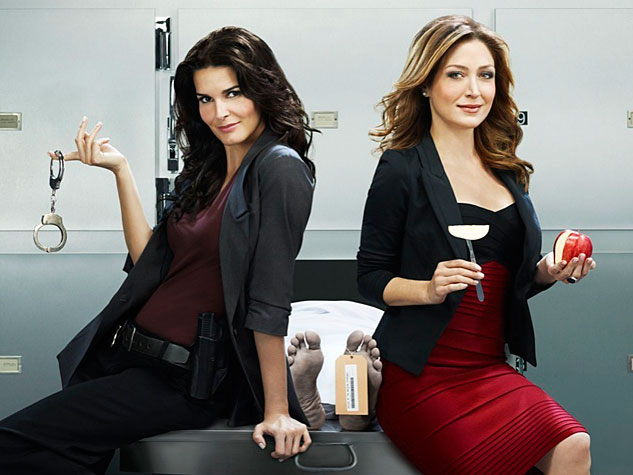 Because Rizzoli and Isles are the best lesbian cops on TV ever, they just don't know it
Angie Harmon and Sasha Alexander are the titular duo on TNT's tentpole series Rizzoli and Isles, which is based on the novels by Maine marriage equality supporter Tess Gerritsen, and pundits on AfterEllen have rightly described the series as best lesbian buddy cop show that just doesn't know it. That's because Jane Rizzoli (a butch, streetwise cop) and Maura Isles (a cerebral, femme medical examiner) are clearly intimate partners even if they haven't had sex. Though they aren't gay or bi (yet), Alexander (who plays Isles) says, "Well, I think that if Jane were open to it, I think Maura would absolutely experiment because she's just a little bit more open-minded in that way" and hints that Isles could be somewhere on the Kinsey scale other than 0. "They are not gay in the books, but who knows?" Fingers crossed.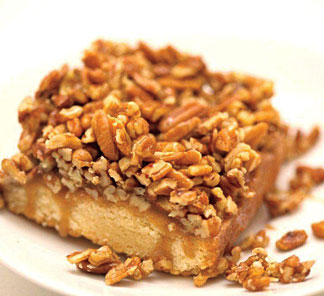 Because a sweet tooth beats homophobia
From praline bars to veggie muffulettas, Donna Bell's Bake Shop gives a new spin on Southern-style treats in NYC. In just one year, the shop, co-owned by two gay men—Darren Greenblatt and Matthew Sandusky—and BFF Pauley Perrette, star of NCIS, has become a success. "Darren and Matthew's quest to provide delicious Southern treats is inspired by my beloved mother, Donna Bell, and our love for each other as best friends," Perrette says. Greenblatt says he knows he's in the right business. "You wouldn't believe the happy faces of people buying a $3 scone versus the miserable faces of people buying a $3,000 handbag."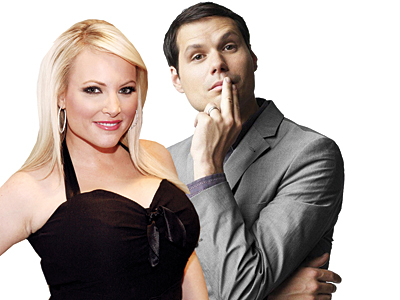 Because we cross party lines
Stand-up comic and actor Michael Ian Black, from Reaper, Ed, and Robot Chicken, is the son of a lesbian former Social Security employee. For his new book, America, You Sexy Bitch, which is out in June, he teamed with gun-loving Republican Meghan McCain on a cross-country tour to talk to politicos, LGBT parents, gun lovers, Tea Partyers, teen moms, vets, Muslims, and hookers. He's so cool we believe the publisher when they call it Chelsea Handler meets Hunter S. Thompson.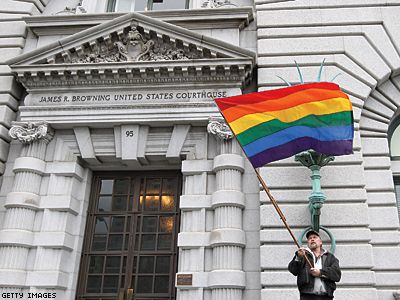 Because court rulings are injecting a little common sense into the national debate
It's a simple precept: If you're going to treat different groups of people differently under the law, you better have a good reason. And neither the 1996 Defense of Marriage Act nor California's Proposition 8 provide one, judges have ruled over the past few months. In February the Ninth U.S. Circuit Court of Appeals found Prop. 8 unconstitutional because it "serves no purpose, and has no effect, other than to lessen the status and human dignity of gays and lesbians in California." The same month a district judge ruled that a federal court employee was entitled to health benefits for her same-sex spouse.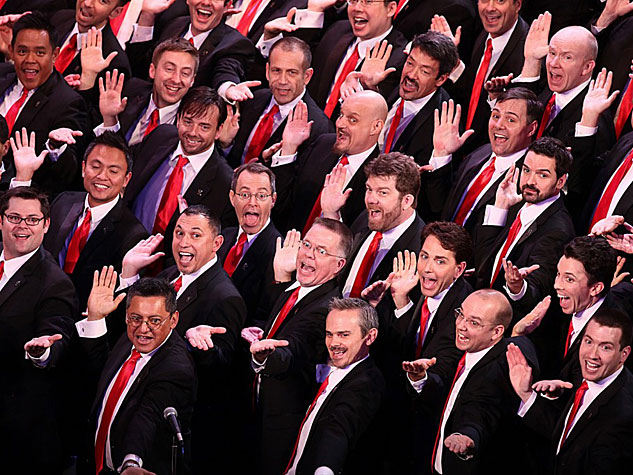 Because we're updating school assemblies
In some schools, when students are called to the auditorium for an assembly, the Gay Men's Chorus of Los Angeles is there waiting, hoping to change hearts and minds through music. The choral singers not only perform but also offer instruction and share their own stories of survival as gay people. LeAnn Rimes, Melissa Manchester, and Slash of Guns N' Roses have all recorded PSAs promoting the chorus's mission. The chorus's version of Cyndi Lauper's "True Colors" is still a favorite It Gets Better video and has inspired a new educational program, a touring musical of the same name. Given enough fund-raising success it'll come to a school near you.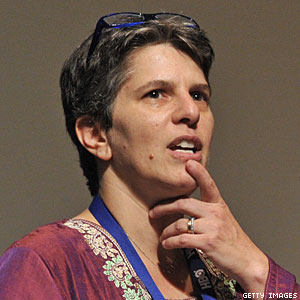 Because we're taking over Lincoln Center
The Film Society of Lincoln Center tapped lesbian producer Lesli Klainberg as its managing director.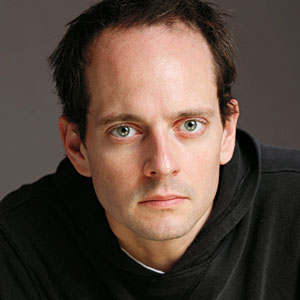 Because Jonathan Slavin needs his own TV series
The gay actor was brilliant in Del Shores and Matthew Leavitt's play The Boomerang Effect this spring, and after his years as a TV fixture (Better Off Ted, My Name Is Earl, The Finder, Castle, Suburgatory, Raising Hope, Grey's Anatomy, Weeds, and Bones), we think he should be the first gay man whom a sitcom revolves around.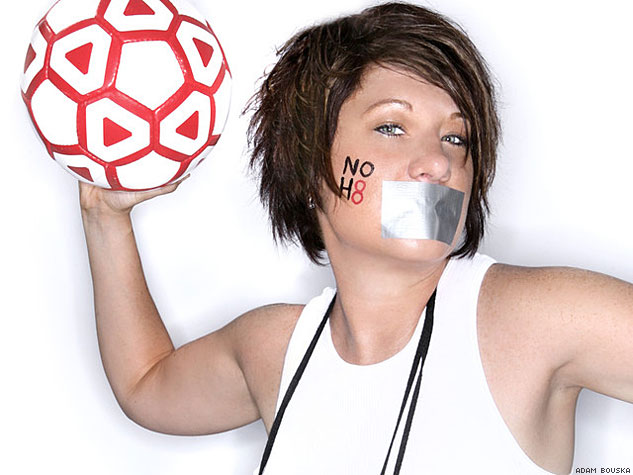 Because a badass woman makes some of the most testosterone-fueled shows on TV
Meghan Hall, one half of the lesbian Web series The Sweet Adventures of Nat and Meg, was a college soccer player, a rookie drag racer for the National Hot Rod Association, and competed in the National Women's Football League. Now she's an assistant production coordinator for Operation Infrastructure on the History Channel and the Emmy Award–winning Deadliest Catch on the Discovery Channel. When does she get her own show?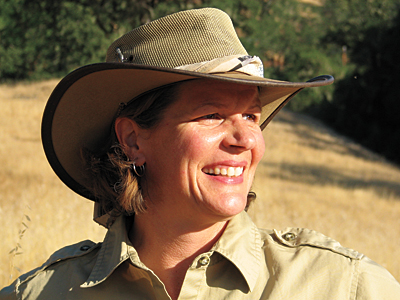 Because it's never too late to follow your dreams
Philanthropist and human rights activist Jody Cole, who leads expeditions for average folks through her Wild Rainbow African Safaris, says the trips are life-changing for visitors. She should know. Cole, a 49-year-old Alabama native and California transplant, is one of the first American women to become a certified field guide in Africa, and one of the few people anywhere to have achieved that level of expertise about the continent. "I encouraged people to follow their dreams for years while I was doing my volunteer and fund-raising work in San Francisco," admits Cole. "One day I finally answered my own longtime dream to go to Africa on safari. I had no idea that I would end up taking people there myself. Every time I am on a safari with a group I see something happen to my guests. They go home changed, with a broader view of their place on this earth, in this life. I get to relive my dream over and over multiple times a year by seeing the faces of happy guests on safari." This year Cole, who looks 20 years younger in her cute safari shorts, is taking groups on five trips into Africa (WildRainbowSafaris.com), including July's Mount Kilimanjaro climb and September's Tanzania trips to the "origin of mankind" at Olduvai Gorge. It's a dream come true, she says. "I'm all about living dreams. Dreams are not for a dusty, dark shelf in your mind; dreams are for doing."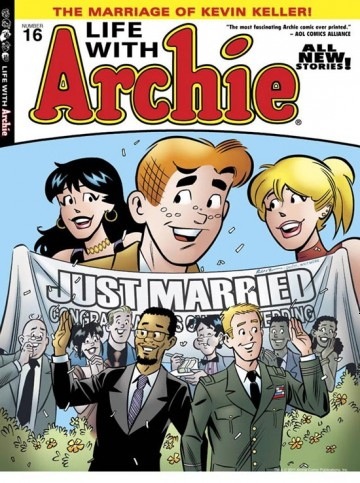 Because ham-fisted antigay boycotts keep backfiring
The right-wing group One Million Moms threatened a boycott of JCPenney if the retailer used Ellen DeGeneres as its spokeswoman. DeGeneres turned out to have many more supporters and she kept the gig, with ads premiering during the Oscars. The "million" also targeted Toys "R" Us for stocking the Life With Archie comic (pictured) featuring popular character Kevin Keller's same-sex wedding, but it was buyers, not the store, that removed the issue from shelves — the print run sold out. The biggest backlash came when the National Organization for Marriage called for a boycott of Starbucks because the Seattle-based company backed Washington State's new marriage equality law. Social media percolated with support for the coffee purveyor, and in April the pro-LGBT campaign SumOfUs.org presented Starbucks with a thank-you card and petitions signed by more than 640,000 people grateful for the company's stance. That's more than 20 times the number who pledged to boycott Starbucks.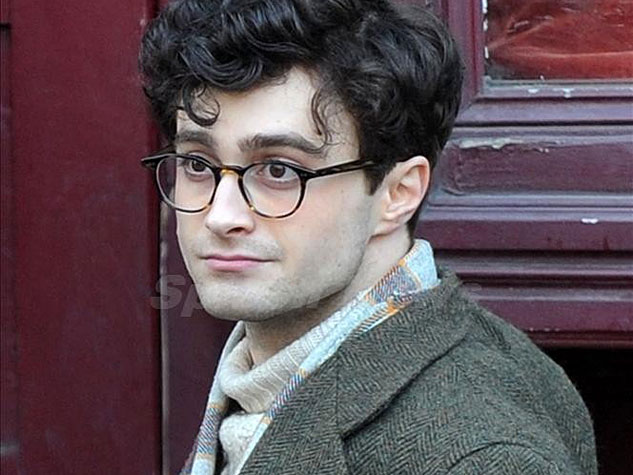 Because our lives still provide great film roles
Cinema's Harry Potter, Daniel Radcliffe, continues to stretch past his iconic boy wizard character with his portrayal of another literary icon, poet Allen Ginsberg, in the upcoming true-crime tale Kill Your Darlings (pictured) from out director John Krokidas. Two-time Oscar nominee Viola Davis may finally make it to the awards podium when she takes on the challenging role of Congresswoman Barbara Jordan in a yet-to-be-titled film biography of the lesbian civil rights and feminist icon. Another renowned actor who has never shied from tackling difficult characters is Tom Wilkinson. After his widely acclaimed turn as a transgender woman in HBO's Normal, the respected Brit now steals scenes in The Best Exotic Marigold Hotel as a gay man who searches for the Indian man he loved 40 years before and who was ruined by the scandal.
---
Links:
[1] http://www.advocate.com/
[2] http://www.facebook.com/RoyalSabotage
[3] http://www.advocate.com/reasons-pride