---
My Father, My Hero
By Jase Peeples
Originally published on Advocate.com June 14 2013 3:00 AM ET
Father's Day is an opportunity for many of us to celebrate one of the most important men in our lives, our dads. From fathers who have gone to extraordinary lengths to build their families to those who have become powerful advocates in memory of their LGBT children who have passed away, join us as we take a look back at the stories of a few amazing fathers whose unconditional love and support have touched thousands of people over the past year.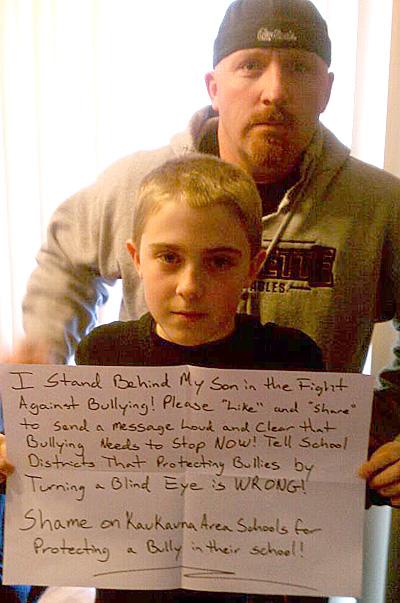 Dad Stands Behind Bullied Son on Facebook, Gets School Response
When school administrators and local officials wouldn't take his son's claims of bullying seriously, Matthew Bent turned to Facebook by posting a photo of himself standing behind his son holding a sign that read, "I stand behind my son in the fight against bullying! Please 'like' and 'share' to send a message loud and clear that bullying needs to stop now! Tell school districts that protecting bullies by turning a blind eye is wrong! Shame on Kaukauna area schools for protecting a bully in their school!"
After the photo went viral, with nearly half a million likes and shares, the boy's school responded and not only disciplined the students involved but announced plans to update the district's antibullying resources in response to the incident as well.
Watch the Bents tell their story to Matt Lauer on Today below and read The Advocate's full coverage of the incident here.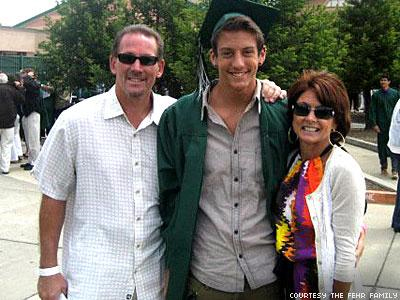 After Devastating Loss, a Father Fights Bullying
After Steve Fehr lost his son Jeffrey to suicide on New Year's Day in 2012, he and his wife, Pati, chose to share their son's story in hopes of educating others on the devastating impacts bullying. Working with a colleague from his company, he produced an It Gets Better video dedicated to Jeffrey's memory.
Read Steve Fehr's story here.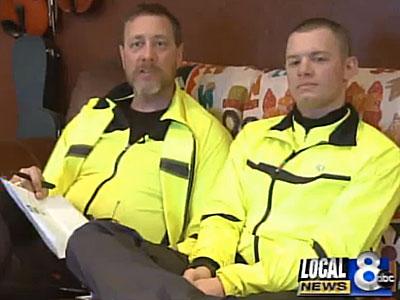 Father and Son Bike 1,800 Miles to Protest Boy Scouts
After the Boy Scouts of America announced its proposal to no longer deny membership for gay youths but still keep the ban on gay adult leaders, Dave McGrath and his son Joseph announced they would be cycling on an 1,800-mile journey from Idaho Falls to Irving, Texas — the headquarters of BSA.
McGrath said the bike ride was his form of protest against the ban on gay adult leaders in the Boy Scouts and he had decided to take on the journey because he has two gay sons as well as a gay twin brother who is an Eagle Scout.
Read our full coverage of this amazing dad here.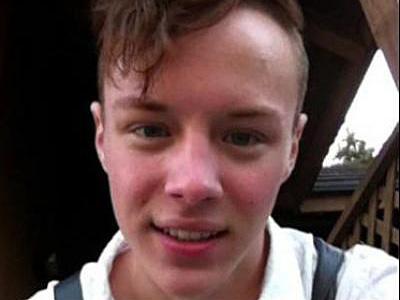 Father of Teen Who Killed Himself to Walk Across America
In April, Joe Bell, the father of a 15-year-old who took his life after enduring antigay bullying, announced he would walk across America in an effort to remind others of what bullying can bring.
Bell's son Jadin (pictured) hanged himself after suffering repeated harassment at his Oregon school.
Bell had announced that his 5,000-mile journey would "be a healing process" as he traveled through the southern states, making several stops along the way to speak at schools about the importance of reporting and taking action against homophobic bullying, before ending in Delaware.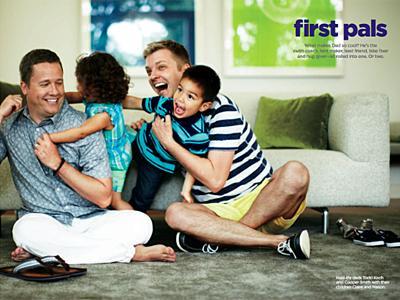 What the JCPenney Dad Got for Father's Day
Last year, Cooper Smith, who is raising two children with his partner, Todd, shared his experience of receiving "the gift of overwhelming love and support" after his family's photo appeared in a JCPenney Father's Day catalog.
"While we had no hesitation in doing the ad itself, we initially girded ourselves for a negative backlash. To our surprise, the response to our famiy has been overwhelmingly positive — shockingly positive, in fact," Cooper said. "We've received hundreds of emails, Facebook posts, Twitter comments and cards in the mail from everyone from long-lost friends and classmates to complete strangers in remote parts of the United States and beyond, each filled with heartfelt sentiments of support and acceptance. We've even heard from celebrities and other public figures."
Read more about their touching story here.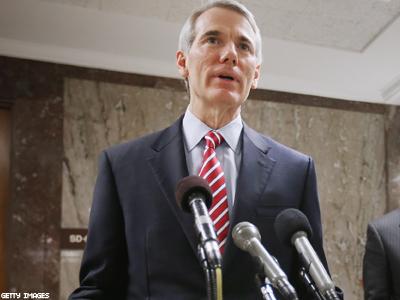 Change of Heart
Rob Portman became the first U.S. Senate Republican to support marriage equality after announcing he'd had "a change of heart" because his son is gay.
"My son came to Jane, my wife, and I, told us that he was gay, and that it was not a choice, and that it's just part of who he is, and that's who he'd been that way for as long as he could remember," Portman told CNN.
The politician has since withstood criticism from both conservatives who say he's abandoned principles and liberals who want to see action to back up his words of support. His son, Will Portman, said his father's support has meant "the beginning of the end of feeling ashamed about who I was."
Watch the interview below and read the full story here.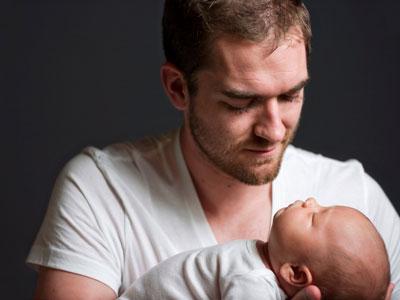 A New Father Reflects
The journey to parenthood can be a complicated road for many LGBT parents.
For LGBT Fertility Week, MyFertilityChoices.com shared a series of essays and articles about LGBT parenting. Among them was a moving essay written by a father who shared how he and his partner bulit their family with the help of an egg donor and gestational carrier.
Read about their story of love and perseverance here.
When a man told one father his son "might like boys" after the child asked for a Sofia the First DVD while in line at a Walmart, the dad not only replied with the quippy response, ""And I'd love him just as much … and he'd probably smell better as a teenager," he posted the story on Facebook. Shortly thereafter, it went viral on Reddit.
Check out the entire exchange right here:
---
Links:
[1] http://www.advocate.com/
[2] http://www.advocate.com/youth/end-bullying/2013/04/15/watch-dad-stands-behind-bullied-son-facebook-gets-school-response
[3] http://www.advocate.com/commentary/2012/06/07/father-talks-about-fighting-bullying-after-losing-his-son-suicide
[4] http://www.advocate.com/society/activism/2013/05/07/father-and-son-bike-1800-miles-protest-boy-scouts
[5] http://www.advocate.com/commentary/2012/06/16/jcpenney-dad-getting-ultimate-fathers-day-gift
[6] http://www.advocate.com/society/coming-out/2013/03/25/will-portmans-coming-out-his-own-words
[7] http://www.advocate.com/politics/marriage-equality/2013/03/15/rob-portman-becomes-first-senate-republican-support-marriage
[8] http://myfertilitychoices.com/2012/09/building-our-family-with-the-help-of-an-egg-donor-and-gestational-carrier/
[9] http://www.advocate.com/health/living-well/2012/09/26/op-ed-our-long-journey-become-fathers
[10] http://imgur.com/HebNYAp
[11] http://www.advocate.com/families