---
Good Old Gay Days at Disneyland
By Jase Peeples
Originally published on Advocate.com October 01 2013 4:00 AM ET
Gay Days at Disneyland is a beloved tradition for many LGBT folks. As we gear up for the annual celebration, taking place this coming Friday through Sunday, the producers of the event have shared a wonderful collection of photos from previous rainbow-hued evenings in the Magic Kingdom to remind us that when you wish upon a star, it makes no difference who you are. For tickets and more information, visit the event's website.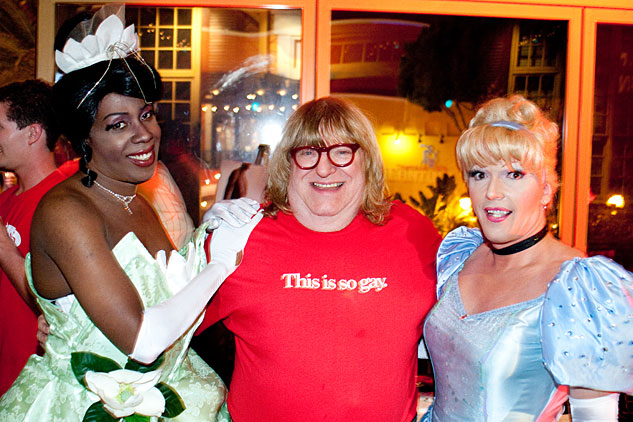 Comedian, author, and man-about-town Bruce Vilanch hanging with the fantasy characters.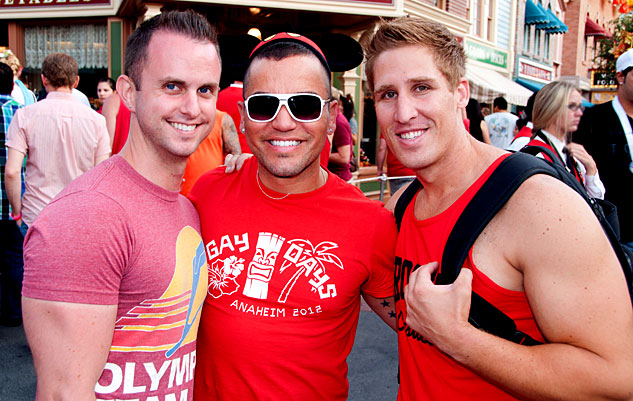 It takes big arms to hold all the fun at Gay Days.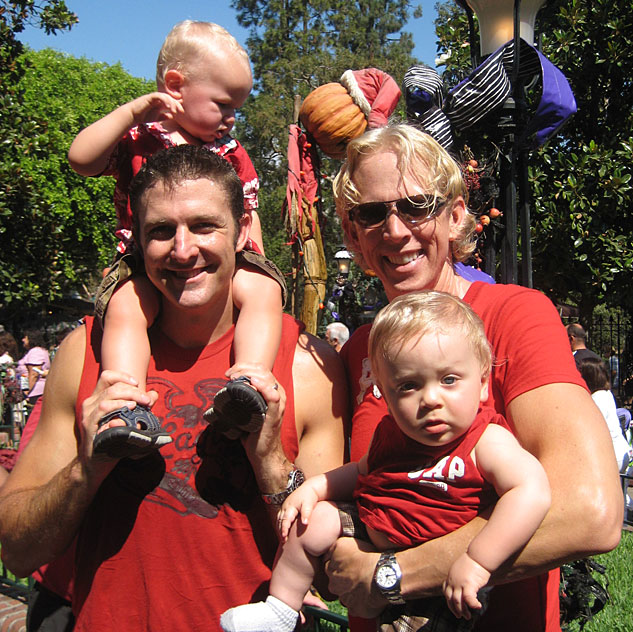 Dads, crawling with kids.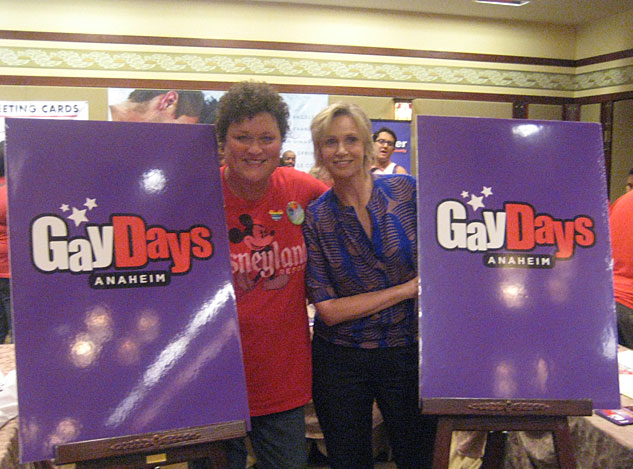 Dot-Marie Jones and Jane Lynch bring some Glee to Gay Days.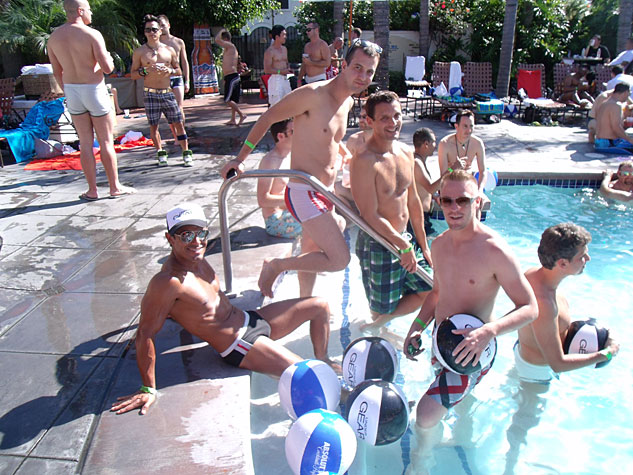 Theme parks are hard work. It's good to take a cooling break at the Gay Days pool party, Plunge!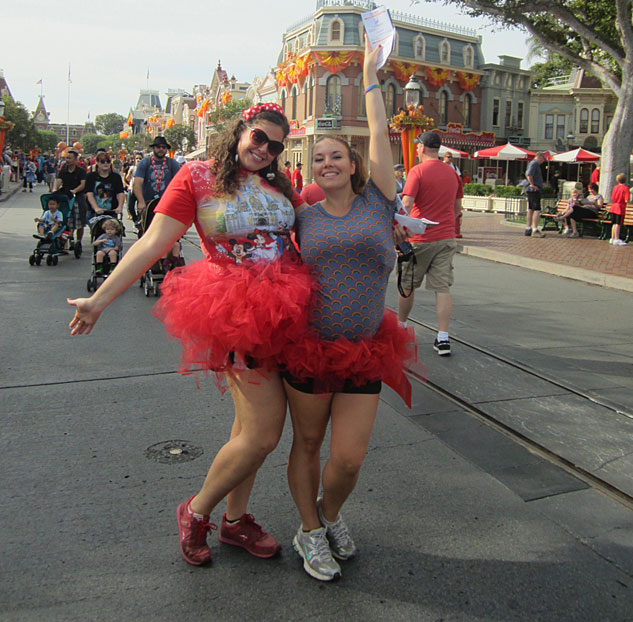 Tutu much fun.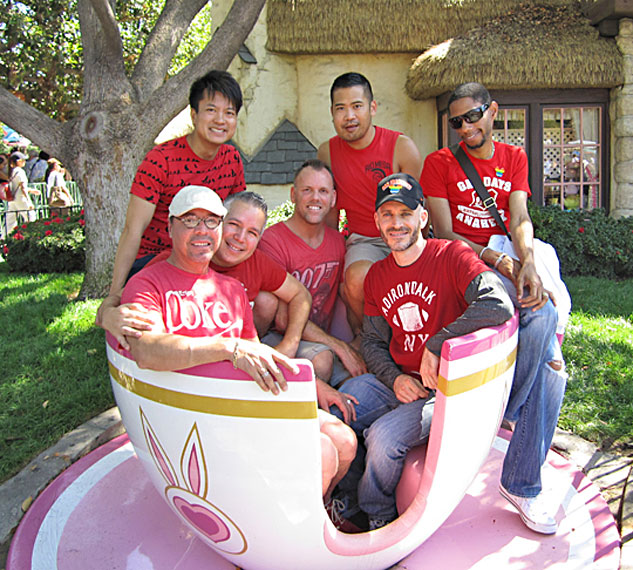 You might be over the occupancy limit there, boys.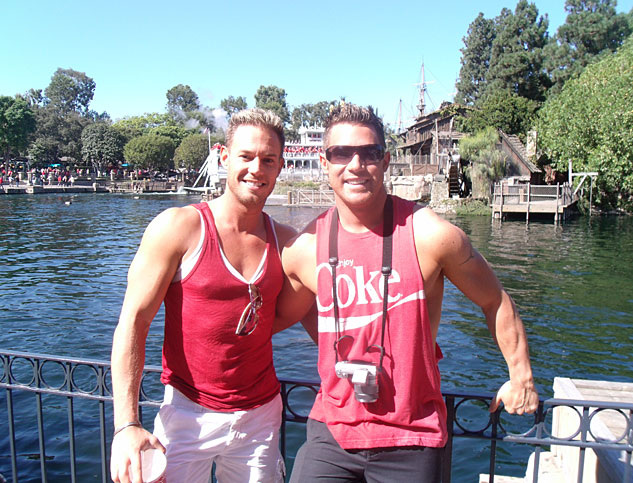 Water nymphs are welcome.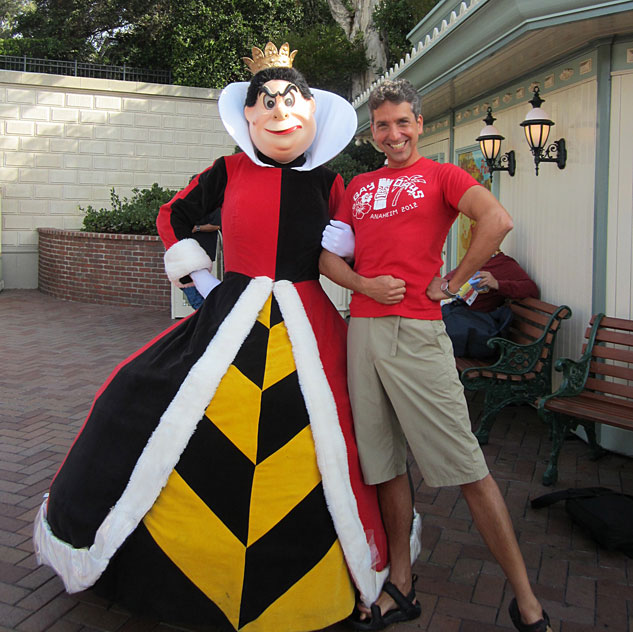 A couple of queens, just hanging around.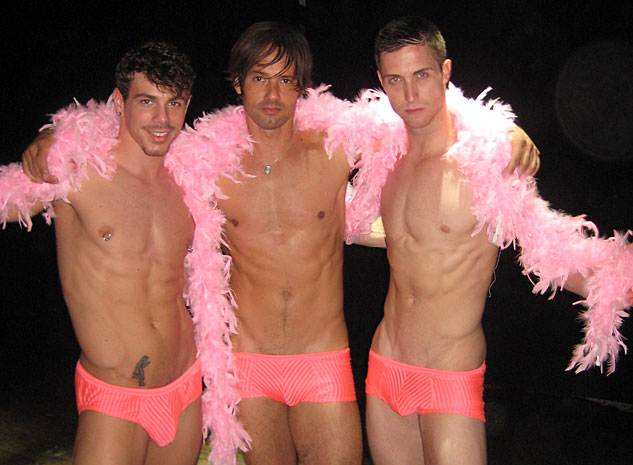 The boas in the band at the Gay Days dance party, Kingdom!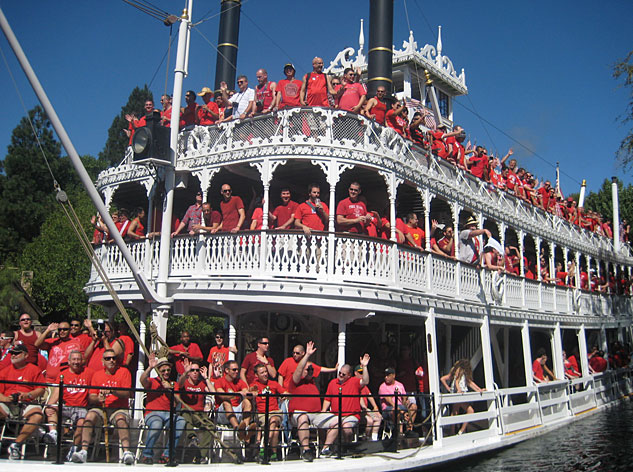 Here comes the riverboat!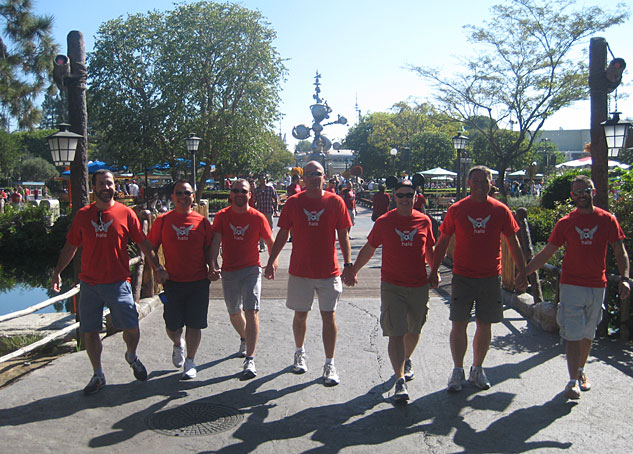 The gang's all here.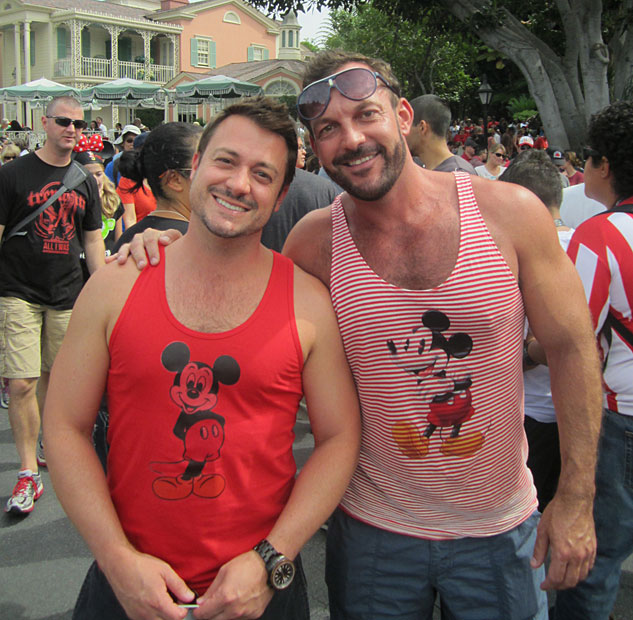 The mouse is in the house.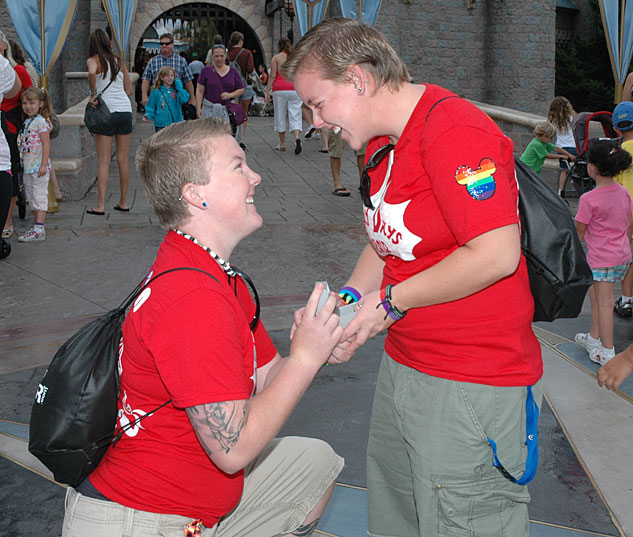 What better place to propose the ultimate partnership!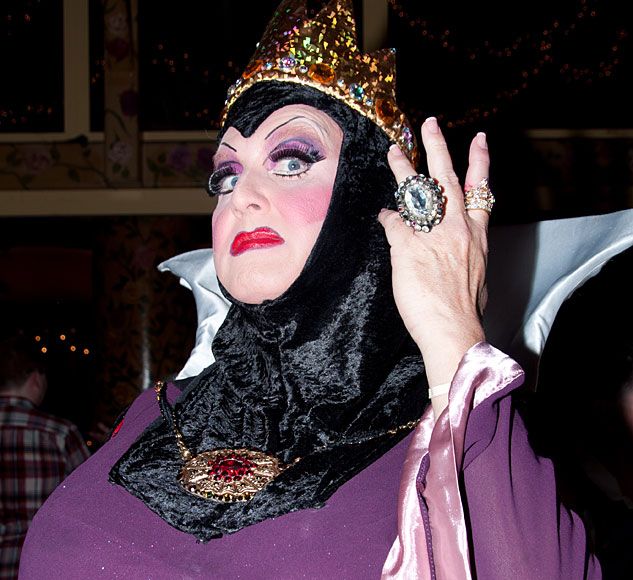 A queen, working it.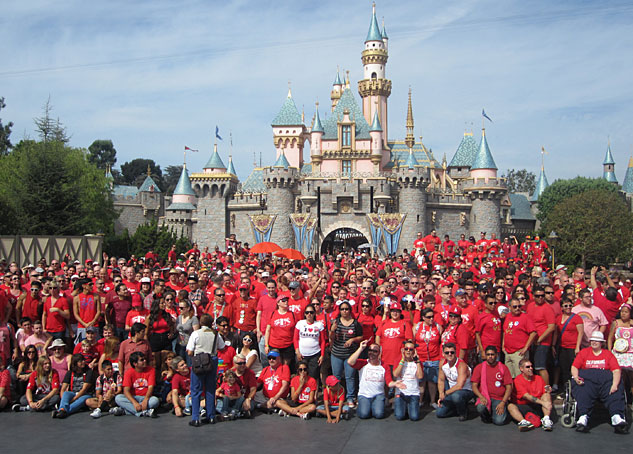 The happy family portrait.
---
Links:
[1] http://www.advocate.com/
[2] http://www.gaydaysanaheim.com/
[3] http://www.advocate.com/travel