---
Top 10 News Stories of 2012
By Sunnivie Brydum
Originally published on Advocate.com December 26 2012 5:00 AM ET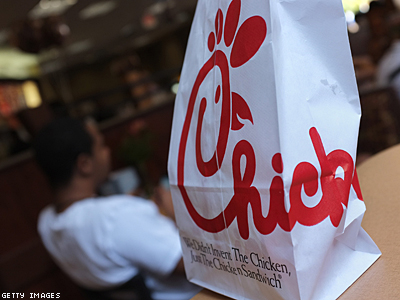 1. The Clucking Mess of Chick-fil-A
Georgia-based fried chicken chain Chick-fil-A became a national flash point when it was revealed that the company had donated more than $5 million to antigay groups, including a hate group as designated by the Southern Poverty Law Center. Company president Dan Cathy added to the firestorm when he said he opposes marriage equality and operates his fast-food chain according to "biblical principles." The resulting boycotts led conservative former Arkansas governor Mike Huckabee to call for a national Chick-fil-A Appreciation Day. LGBT activists responded with kiss-in protests, and a gay artist vandalized a Torrance, Calif., franchise with the words "Tastes Like Hate."
2. Obama Finally Evolves
On May 9, in an interview with ABC's Robin Roberts, Barack Obama became the first sitting U.S. president to support marriage equality. Obama's announcement encouraged politicians, religious leaders, pop culture figures, and citizens to get on the right side of history, and prompted The Advocate to issue its first-ever presidential endorsement.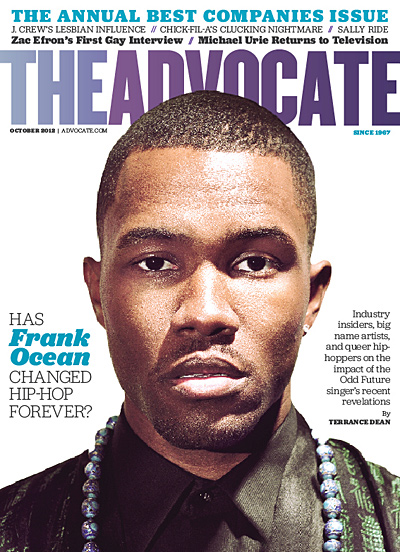 3. Frank Ocean Makes History
R&B artist Frank Ocean, best known as part of the hip-hop collective Odd Future, made waves in the music world when he used a Tumblr post to reveal that his first love was another man. While the critically acclaimed Channel Orange artist hasn't elaborated on his specific orientation, the revelation rocked the hip-hop world, drawing largely supportive responses from fans and insiders (including Jay-Z and 50 Cent).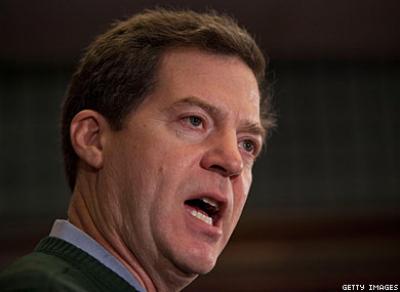 4. Kansas Lawmakers Try To Legalize Discrimination
In response to college town Lawrence, Kan.'s antidiscrimination ordinance, state lawmakers tried to pass the Kansas Preservation of Religious Freedom Act, which would allow anyone to opt out of nondiscrimination policies by claiming they violate their "religious freedom." Gov. Sam Brownback said he would sign the bill, but it ultimately died as the legislative session ended, without receiving a Senate vote.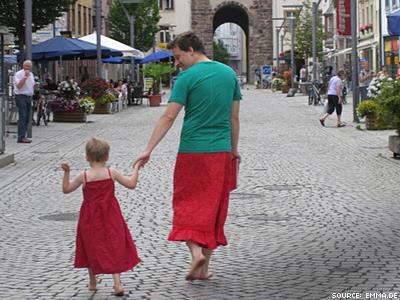 5. A Dad Teaches World About Parenting Gender-Variant Kids
German father Nils Pickert told feminist magazine Emma that he sometimes wears skirts to support his preschool-age son who prefers to wear skirts and dresses. Pickert said his son is the talk of his small, conservative, traditional southern German town, but the father insists on supporting him. "I only had one option left: to broaden my shoulders for my little buddy and dress in a skirt myself," said Pickert. The interview and photos went viral.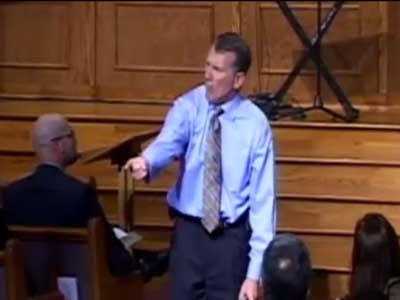 6. North Carolina Pastors in a Panic
With interfaith coalitions that support marriage equality sprouting up around the country, antigay conservative Christians went on the defensive. North Carolina pastor Sean Harris said parents should "punch" and "crack" the "limp wrists" of children who exhibit gender-variant behavior. Later, a video that went viral captured another minister in the state, Charles Worley, giving a sermon suggesting that all LGBTs be sequestered behind an internment-style electric fence until we die off.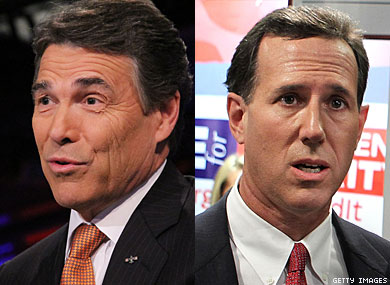 7. The GOP's Presidential Homophobes
Looking to rile up the base in an election year, Republican presidential candidates doubled down on their homophobic rhetoric. Rick Santorum said it's better for kids to have a father in jail than to be raised by a same-sex couple and that as president he would invalidate existing same-sex marriages. An indignant Rick Perry released an ad bemoaning the repeal of "don't ask, don't tell." The GOP ticket of Mitt Romney and Paul Ryan fell into lockstep on nearly every one of each other's antigay positions: Both opposed marriage equality, opposed the repeal of DADT, vowed to keep the Defense of Marriage Act the law of the land, and opposed hate-crimes legislation. Romney said laws on job discrimination were best left to the states, and Ryan initially voted to kill the Employment Non-Discrimination Act, though he ultimately voted in favor of the as-yet unpassed legislation.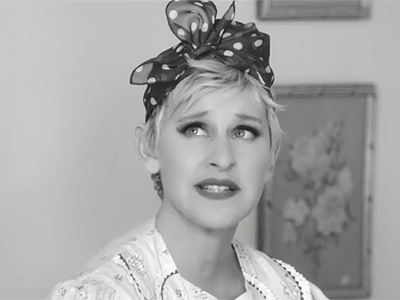 8. Ellen Beats Out One Million Moms to Keep Her Job at JCP
When department store chain JCPenney announced that Ellen DeGeneres was its new spokeswoman, the ultraconservative group One Million Moms called for a boycott and demanded that DeGeneres be fired because of her lesbianism. JCP stood up for her and kept DeGeneres on the payroll.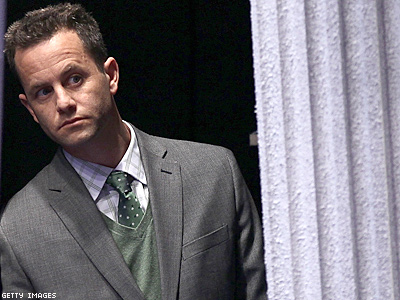 9. Kirk Cameron's "Unnatural" Bigotry
Lest he fade into obscurity, former Growing Pains star Kirk Cameron reaffirmed his antigay opinions, calling homosexuality "unnatural" in a CNN interview. While Stephen Baldwin thought Cameron was on point, other celebrities, including Debra Messing and Cameron's Growing Pains costars Tracey Gold and Alan Thicke, heartily disagreed. At an October speech at conservative Liberty University, Cameron played the victim card, saying that he seemed "to have blasphemed the god of political correctness, and [my critics] tried to drag me out into the public square and crucify me."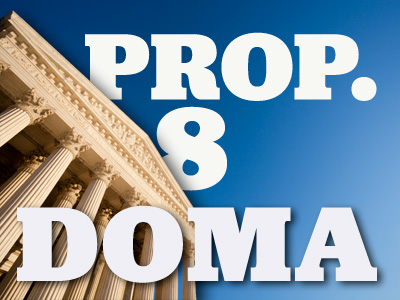 10. Prop. 8 and DOMA Await Supreme Hearing
Several marriage equality cases were scheduled for consideration by the Supreme Court, including the challenge to California's Proposition 8 and lesbian widow Edie Windsor's challenge to the discriminatory Defense of Marriage Act. Despite Justice Ruth Bader Ginsburg's indication to students at the University of Colorado Boulder that the Supremes would take up DOMA in the next year, the justices declined to place any of the marriage cases on the docket in advance of the November election.
---
Links:
[1] http://www.advocate.com/
[2] http://www.advocate.com/year-review/2012-review
[3] http://www.advocate.com/dan-cathy