---
Meet the 2013 Point Foundation Scholars
By Advocate.com Editors
Originally published on Advocate.com June 19 2013 6:00 AM ET
Every year, the Point Foundation awards a collection of deserving LGBT students in college and graduate school scholarships to continue their education and enable them to give back to the communities from which they came. This year is no different, but the 2013 class of Point Scholars is truly exceptional. With scholars hailing from all over the world, the 26 Point Scholars named this year represent a diverse array of gender, sexual orientation, national origin, and ideological leanings. Nearly half of the 2013 scholars are people of color — the highest percentage ever awarded by the foundation.
But the one thing all the Point Scholars have in common is an unyielding desire to serve, empower, and better the LGBT community. And with their unbridled passion and the newly announced support from Point, these individuals are all but certain to become the next generation of LGBT leaders, inspiring others and serving as living, breathing proof that it really does get better.
All of the Point Scholars have demonstrated academic excellence and leadership within their communities, despite facing harsh discrimination, rejection, and homophobia from those communities, and sometimes even from their own families. Every Point Scholar is paired with a professional mentor and receives training to further cultivate their leadership skills. This year's class of Point Scholars join 52 current scholars, resulting in 78 lesbian, gay, bisexual, transgender, and queer students of merit who will receive financial assistance and support from Point during the 2013-2014 school year. Scholars also develop individual community service projects, and upon graduation, join a growing network of Point alumni that currently includes more than 150 people ready and willing to welcome the new scholars into the Point family.
"For many students — especially LGBTQ young people — cost is not the only thing keeping them from achieving a higher education degree," said Jorge Valencia, executive director and chief executive officer of Point Foundation. "It is also a crisis of confidence. They need to see that the LGBTQ community, and society as a whole, encourages and supports their aspirations. Point Foundation Scholars are not only on the path to becoming our community's future leaders, but they are also role models and inspiration for LGBTQ young people right now."
Read on to meet the entire 2013 class of Point Scholars, and discover where they've come from, where they're going, and what they have to say to LGBT youth struggling with bullying, rejection, isolation, and prejudice.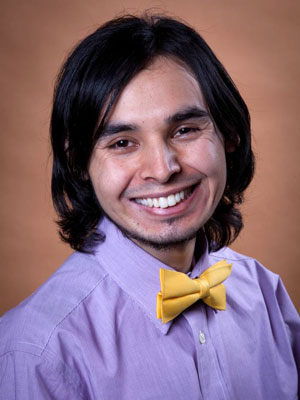 Saidzhan Abdul
Growing up in a former Soviet republic and belonging to a minority ethnic group, Saidzhan has experienced poverty, discrimination, homophobia, and racism. This made him determined to turn his challenges into opportunities and to motivate young people to participate in the social justice activities.
Saidzhan founded Youth for Peace Initiative, which conducts empowerment programs such as peace camps, leadership trainings, diversity development, and social entrepreneurship. He successfully coordinated more than 30 social
projects and has helped implement more than 300 local, national, and international programs on topics including LGBT rights, international volunteer exchange, youth advocacy, social partnership, fundraising, inclusive systems of education, human rights, United Nations millennium goals, genocide, peace building, and diversity. Moreover, he has worked as an international youth trainer consultant, which allowed him to develop a variety of human rights projects and to conduct multiple peace-building seminars and training.
Saidzhan has traveled extensively to work on humanitarian projects in Thailand, Egypt, Kazakhstan, Uzbekistan, Turkey, France, Germany, Switzerland, and other countries. He has received multiple of accolades and recognition from the United Nations, UNESCO, UNDP, Three Dot Dash, U.S. Presidential Service, Clinton Global Initiative, Jane Goodall Institute, Hesselbein Leadership Academy, Youth Service America, MCW, the president of Kyrgyzstan, U.S. State Department, and many others.
Saidzhan is pursuing his degree in international relations at the University of Pennsylvania, and with the help of the Point Foundation, he is the first member of his family to attend an institution of higher education. Saidzhan aspires to use his rich experience in human rights development and passion for peace building to one day become the U.N. secretary-general.
What Saidzhan hopes his scholarship will help him accomplish:
First, it would allow me to accomplish the dreams of my parents of becoming the first member of my immediate family to be able to go to the university. This scholarship will also give me an opportunity to acquire more skills and knowledge on boosting my passion for social justice and peace across the world via youth empowerment projects.
What Saidzhan is most excited about in being named a 2013 Point Scholar:
I am excited about the networking opportunities, which would allow me to meet amazing leaders who challenge the status quo and are not scared to take a stand for what needs to be changed and improved in the direct opposition to the established norms. I am excited to meet my fellow scholars and together develop new partnership projects and initiatives to turn the message of social justice into a reality. I am also super excited to learn from mentors and adults who invest their resources, time, and energy to help us to develop out vision plans, draft new projects, and support us in the journey toward greatness.
Saidzhan's words of advice to LGBT youth struggling with familial rejection, educational difficulties, or other hardships:
The best advice for youth who are struggling with hardships is to start getting involved in community service projects and design volunteer initiatives. The best way to turn challenges and hardships into opportunity is through service for others, because when we immerse into someone else's world, we automatically discover our own. Also, I always use my favorite quote that says, "Be who you are and say what you feel, because those who matter don't mind and those who mind don't matter."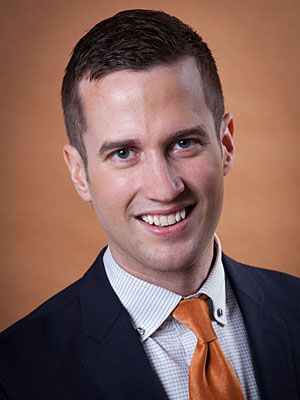 M. Bryan Blaise
Bryan Blaise was 25 years old the first time he truly felt the sting of discrimination. Calling conservative and religious central Florida home, he had largely survived years of bullying for his being different thanks to the inherent privileges of being a white Christian male in the South. Yet while he was out and serving as a volunteer at the Chicago area's Willow Creek church, suddenly even those unearned privileges could not keep him from being marginalized to the back pews. While he had worked tirelessly since coming out to help his family, heterosexual communities, and LGBT friends understand his reconciled faith and innate sexuality, this transformative event opened Bryan's eyes to the urgent need for greater inclusivity and equality within all organizations. With a deeper understanding of what colleagues of different races, gender, and gender expression had experienced for years, Bryan narrowed his career and civic efforts to building bridges between opposing communities — joining the us and the others.
Bryan's journey led him to expand the membership and mission of Urban Village Church and the Marin Foundation in Chicago. Now he is studying global leadership and management at Columbia Business School, with a research concentration on organizational change and intersectional inclusivity models. He is an active leader of the school's leadership and LGBT clubs, the latter of which boasts more than 400 straight allies. With his MBA and passion for social justice, Bryan plans to help organizations structure greater inclusivity and equity into their operations, while advancing the opportunities of all marginalized groups.
What Bryan hopes his scholarship will help him accomplish:
With the professional mentorship and financial support of Point Foundation, I plan to add greater legitimacy, visibility, and momentum to the work I have begun in reconciling faith and LGBTQ communities as well as bringing greater inclusivity and equality models to the field of organizational transformation.
What Bryan is most excited about in being named a 2013 Point Scholar:
The utmost honor of being named a Point Scholar is joining this passionate family of change agents and advocates that will continue to improve the lives of LGBTQ individuals for many generations to come. I am equally as excited by the mentorship I will receive this next year from out successful professionals as well as the many future opportunities I will get to mentor a brilliant LGBTQ scholar and advance the work of Point.
Bryan's words of advice to LGBT youth struggling with familial rejection, educational difficulties, or other hardships:
While it really does get better, it can become very easy to give up — on your dreams of an education, partner, and family, on the systems of authority and safety in your community, on yourself — in those times of pain, marginalization, and loneliness. No matter how alone and powerless to change the oppression you may feel, remember these great words from Charlie Chaplin: "You need power only when you want to do something harmful; otherwise love is enough to get everything done." Despite the power our culture generally praises, genuine love and empathy for yourself and others are transformative forces that can truly bring about critical change.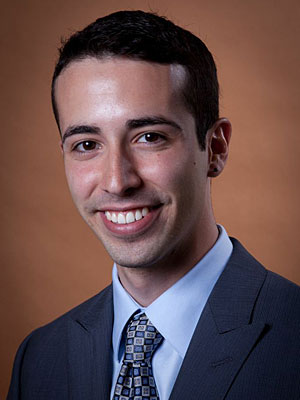 Brett Bruhanski
Born into a low-income Puerto Rican household, Brett Bruhanski was raised by his single mother in southeast Los Angeles. His conservative Catholic upbringing made realizing his sexuality an incredibly difficult process and caused him to fall into severe clinical depression up until he came out at the age of 16. Due to his illness, he was unable to finish high school on time and completed his diploma two years late at an adult high school program.
Understanding that community college was a chance at redemption, Brett excelled academically but also found solace in community service and social activism. Taking charge of the honors societies at Long Beach City College, Brett focused his outreach on the LGBTQ community, working with both the Gay and Lesbian Center in Long Beach and Point Foundation in Los Angeles.
Finding passion in politics, policy, and leadership, Brett graduated at the top of his class and transferred. Studying political science and public policy at the University of California, Berkeley, Brett immediately got involved in school politics with the Associated Students of the University of California. He hopes to positively impact the experience of marginalized communities at Cal and in the Bay Area before moving on to graduate school for public policy.
What Brett hopes his scholarship will help him accomplish:
I hope that the Point Foundation scholarship will provide me with mentoring and connections that will turn me into an effective agent of change for the LGBTQ community. Being politically involved is something I have always been passionate about, but I found it hard to navigate politics since I am low-income and usually stuck in a position that makes it hard to participate. Not only do I no longer have to worry about finances when it comes to my education, but I also have the opportunity to develop into a true leader in my community, all thanks to Point Foundation.
What Brett is most excited about in being named a 2013 Point Scholar:
I am excited about inspiring others. In 2005, I was struggling with coming out in high school until I found out about Point Foundation in a random encounter with Time magazine at a doctor's office. Although I was not in a position to receive the scholarship at the time, I was inspired by the stories, goals, and achievements of the Point Scholars. Now that I am one of them, I want to do exactly what those scholars did for me — motivate and give others hope. Point Foundation does not just award a handful of students each year, it also influences thousands of youth that will grow into the next generation of LGBTQ leaders.
Brett's words of advice to LGBT youth struggling with familial rejection, educational difficulties, or other hardships:
Love yourself — nobody can take that away from you. I learned that back when I was struggling with depression after coming out in a conservative Catholic family and a horrible high school experience. Over time, things got easier, but I was unable to wait things out. I found that once I truly embraced myself and accepted who I was without holding myself to anybody else's standards, I was much happier. Only then was I able to pursue my dreams.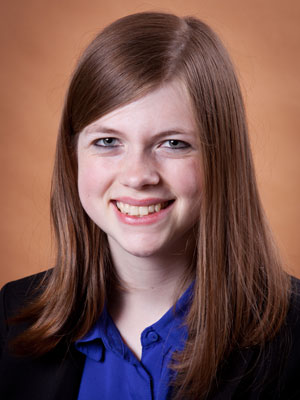 Ashley Burnside
Ashley was born with cerebral palsy, and much of her youth involved adapting to her disability and dealing with bullying because of her disabilitity. Later, after realizing she also identified as a lesbian and coming out to her accepting family, she had to once again face the feeling of being different from her peers. During high school in Ann Arbor, Mich., through her involvement in a program called Riot Youth, Ashley presented to school boards and to the Michigan House of Representatives on creating a statewide antibullying policy with enumeration so all students would be protected from bullying. She also facilitated workshops with hundreds of students in schools throughout Michigan on how to be allies to LGBTQ youth and how to prevent bullying. As a result of her volunteer and social justice work, Ashley was a finalist for Ann Arbor's Youth Citizen of the Year. Ashley is attending the University of Michigan, where she is a chair on a branch of the Central Student Government, the LGBT Issues Commission, helping to address LGBT issues on campus and create an inclusive environment. Additionally, Ashley dedicates her time to Dance Marathon, raising money and awareness for children with disabilities, allowing them to receive therapies their families otherwise could not afford. Ashley plans to major in social theory and practice and minor in community action and social change, and hopes to someday work for Equality Michigan to help make her state an accepting place for those who identify as LGBTQ and any other identity.
What Ashley hopes her scholarship will help her accomplish:
Ultimately, I hope that this scholarship will help me to accomplish my goal of helping to eliminate discrimination based on social identities, especially LGBTQ and disability identities, through legislative policies. One day I want to work with an organization such as Equality Michigan or even national campaigns to help gain working, housing, and family rights and more for people in the LGBTQ community and also in other communities, especially for those with disabilities. This scholarship will help to pay for my college education, so that I will not have to worry so much about paying off post-graduation loans. The Point Foundation will also give me resources that will help me decide which organization in particular I want to work for one day, and which legislative policy issues are the most important to me.
What Ashley is most excited about in being named a 2013 Point Scholar:
What excites me the most about being named a Point Scholar is all of the doors that being a part of the Point Foundation will open for me. Not only are there financial benefits to this title, but I also know that I am a part of the network in the Point Foundation. This means that I am now connected to some of the most inspiring and influential members of the LGBTQA community that I have ever had the honor of meeting. These members all hold different jobs and have different career paths, and all come from different parts of the world. I am excited to learn about all of the different opportunities that are available to me and of all of the unique ways that I can help to create change for the LGBTQ community.
Ashley's words of advice to LGBT youth struggling with familial rejection, educational difficulties, or other hardships:
Remember that there are organizations and people out there who want to and can help you through your conflicts and hardships. Throughout my educational career, I not only struggled with coming to terms with my sexuality and losing friendships as a result of this, but also with my disability and the learning challenges that it created for me. Through the support of many loved ones in my life, such as my family, the new friendships that I found, my teachers, and LGBTQ support and activism groups, I was able to face a lot of these struggles more easily. Other people in your life may already have faced the challenges you have faced, or understand how to help you. Try to find the people and groups who want to support you, and use their support. I also advise that you remember that no matter what hardships your sexuality, gender identity, or any part of you may cause, that those parts of you still make you who you are, and every piece of you together is what gives you your own perspectives, skills, and passions. These unique aspects of yourself will just make you that much stronger and that much more inspiring as a person. Try to love who you are and the communities that you are a part of.
Patrick Cordova
Patrick Cordova is a dedicated public servant and civil rights advocate. His commitment to serving the public service began in 2000 as an eager phone bank volunteer for the Gore-Lieberman campaign. Since then he's been involved with efforts to engage young people in the political process, to improve access to mental health care on college campuses, and to elect LGBT people to public office.
Patrick grew up in Orlando, Fla., and graduated from Winter Park High School's International Baccalaureate program. In the summer between his junior and senior years of college, Patrick received the Stanford Pride fellowship at the Bronx Community Pride Center. Charged with developing social service programs and providing care to clients, he frequently confronted public policies that adversely affected LGBT Bronx residents in seeking health care, housing, and education.
After graduating from Stanford University in 2009, Patrick sought to repeal those discriminatory policies by electing LGBT advocates to positions of public influence. As finance director for Steve Pougnet for Congress and Gary Schiff for Mayor of Minneapolis, and as the Midwestern fund-raiser for the Gay and Lesbian Victory Fund, he helped to generate the necessary resources for candidates to win.
Patrick is delighted to benefit from Point's mentoring program and leadership development opportunities that complement legal coursework, as well from the support and motivation that the community of scholars generates. He is a Root-Tilden-Kern Filomen M. D'Agostino Public Service Scholar for Civil Rights, Civil Liberties, and/or Criminal Justice at New York University School of Law. He aims to become a federal prosecutor after law school.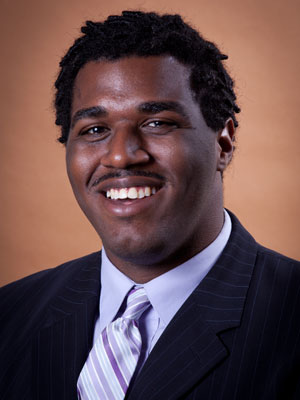 Gregory Davis
Gregory Davis is a JD-MA joint-degree candidate in Afro-American studies and law at the University of California, Los Angeles. Raised in Detroit, a city in perpetual (identity) crisis, he has focused on how African-American LGBTQ youth find, confirm, and fortify their identities in the face of possible social discrimination and prejudice based on their race and/or sexual orientation.
Additionally, Gregory writes on the unique benefits a "queer" approach can have to rehabilitate black families and communities throughout the nation in the areas of law, sociology, social psychology, and public policy. These efforts spring from Gregory's upbringing in a nontraditional home, reared with his brother by his mother, older sister, grandmother, and uncle.
As a student, Gregory has maintained an emphasis on the LGBTQ experience both within and outside of the racial context. At Morehouse College in Atlanta, Gregory studied psychology and saw firsthand the makings of queer identity in the urban Baptist black South. In Los Angeles, Gregory has flourished, devoting much time and effort to understanding the queer experience. Much of this work has been in collaboration with the Williams Institute for Sexual Orientation and Gender Identity Law and Public Policy, housed at the UCLA School of Law. Through Williams, Gregory has been the student director of the nation's only LGBT moot court competition, served as the editor in chief of the Dukeminier Awards Journal of Sexual Orientation and Gender Identity Law, and, as the Gleason-Kettel Summer Fellow, worked on HIV/AIDS public policy. In the future, Gregory plans to enter legal academia, writing and teaching on race, sexuality, and law.
What Gregory hopes his scholarship will help him accomplish:
With this scholarship, I will be able to complete my last year of school without having to worry about student loans, ballooning interest rates, or how I will pay back all this money I owe. I will be able to walk into this school year with the entirety of my focus on making a name for myself within the LGBT community.
What Gregory is most excited about in being named a 2013 Point Scholar:
I am most excited about joining a large group of Point Scholars, alumni, and LGBT leaders nationwide and having the notoriety needed to be a true leader for social causes here and Los Angeles and throughout the country.
Gregory's words of advice to LGBT youth struggling with familial rejection, educational difficulties, or other hardships:
Being an "LGBT youth" is incredibly hard — the gays and lesbians on television and the Internet all seem to have their lives together and live in an open, free environment. What isn't shown is that the struggle and isolation of being young and LGBT make us work extra hard to find a place and a family that loves us, and to love ourselves for who we are. And it's worth every second.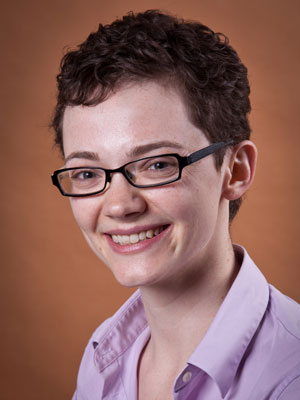 Somjen Frazer
Somjen Frazer grew up in North Carolina and attended Cornell University as a Presidential Research Scholar, where she led an initiative to improve health care access for women who partner with women. She received her master's degree in sociology from Oxford University as a Rhodes Scholar, where her dissertation focused on the police implementation of and community response to hate crime policy. She founded and currently runs a research and evaluation group dedicated to serving government and not-for-profit organizations with a focus on LGBTQ and intersectional research projects.
She has worked with Lambda Legal, the National Gay and Lesbian Task Force, SAGE, the Empire State Pride Agenda, and many other organizations. Her work has been cited in state and federal policy initiatives on violence, international LGBT rights and healthcare for LGBTQ people. She hopes to deepen her knowledge of research and LGBTQ activism through her Ph.D. at Columbia University's Mailman School of Public Health and looks forward to further opportunities to teach and mentor young people interested in using research for social change.
What Somjen hopes her scholarship will help her accomplish:
I hope to become a better researcher and advocate for the LGBTQ community.
What Somjen is most excited about in being named a 2013 Point Scholar:
I am excited about the chance to connect with other LGBTQ leaders and advocates.
Somjen's words of advice to LGBT youth struggling with familial rejection, educational difficulties, or other hardships:
There are many LGBTQ adults out there who can serve as good mentors for you; seek them out and allow them to find you.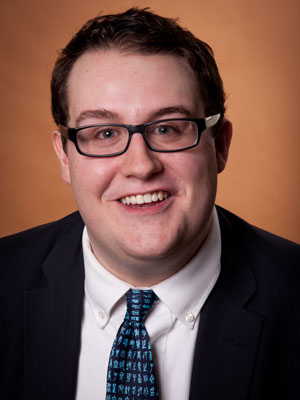 Camden Goetz
Camden Goetz grew up in central Wisconsin with a passion for justice, focusing this passion on educational justice and LGBTQ liberation after joining his school's Gay-Straight Alliance in 2009. With Parents, Families, and Friends of Lesbians and Gays, GSA Network, Wisconsin's GSAFE, and other organizations, Camden has led workshops and trainings, lobbied for policy change, organized protests, and more. He has particularly enjoyed advocating for trans justice, effective educational policy, and global LGBTQ issues. Camden plans to continue this activism by studying international relations and pursuing a career in human rights law and policy.
What Camden hopes his scholarship will help him accomplish:
I hope my scholarship will give me the flexibility to spend more of my time advocating for justice and making the world a better place.
What Camden is most excited about in being named a 2013 Point Scholar:
It's hard to decide! I'm extremely excited for the mentoring program because I'll be moving to a different part of the country for school, so it'll be nice to already have some established support in my new city.
Camden's words of advice to LGBT youth struggling with familial rejection, educational difficulties, or other hardships:
Although everyone's personal situation is unique, what helped me the most was to get directly involved in ending different oppressions. As LGBTQ youth we often receive the message that we have little power to end our oppressions and we should just wait for it to "get better," but the truth is we do have an enormous amount of power. We can resist and fight back, and we can make it better.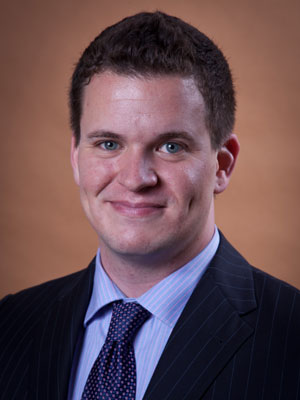 Michael Haymer
Michael Haymer grew up in Orange County, Calif., and was raised with three sisters and a brother by a strong single mother. He learned to enjoy dancing in green tights to Mary Martin's Peter Pan and curling his mother's hair, but found that expressing these interests in a conservative atmosphere meant relentless homophobic bullying. Despite these challenges, Michael discovered that qualities others found averse were the source of strength and courage he needed to come out.
Michael became interested in medicine after watching his mother live without health insurance to treat several chronic, preventable diseases. As an undergraduate at UCLA, Michael experienced a period of homelessness, sleeping in his car or the library to complete his education. He used this experience to acknowledge student homelessness, cofounding the Happy Feet Clinic, which he continued as a medical student in the PRIME Program at the David Geffen School of Medicine at UCLA.
Prior to matriculating to medical school, Michael worked as a community educator for an international HIV vaccine trial and conducted vital public health research on the use of GPS-enabled mobile technology to improve community outreach methods for HIV/AIDS prevention. During his first year of medical school, Michael's mother died of complications of underrated diabetes. Despite this incredible loss, Michael rebounded from the tragedy. His passion for serving the most underresourced and vulnerable populations is a tribute to his mother.
He is currently involved in research related to transgender healthcare, and helped change UCLA Health System's policies and practices related to LGBT patient-centered care. Michael has also enhanced LGBT medical education at UCLA and directed the LGBT Health Student Symposium, which hosted more than 100 students from across the country to learn about LGBTQ health and how to improve healthcare for the community.
What Michael hopes his scholarship will help him accomplish:
I hope that the Janssen Therapeutics Point Foundation Scholarship will help me accomplish things that I never thought possible while still a student. I have read about some of the work that current Point Scholars and alumni have done, and it amazes me. Ultimately, I know that being a Point Scholar will allow me to accomplish my goal of improving the health of the LGBTQ community, and particularly the health of transgender people, by enhancing medical education. The medical community is full of providers who would provide excellent LGBTQ patient-centered care, but simply have not been educated about the needs of our community. I am also dedicated to research and community service aimed at improving access to care for the most underserved and marginalized communities. I see the Point Foundation as allowing me to continue this work, while being inspired by those who are part of this incredible organization.
What Michael is most excited about in being named a 2013 Point Scholar:
I am most excited about being able to meet and build relationships with my fellow Point Scholars, alumni, and the people who have made this scholarship possible. I met so many inspiring people over the interview weekend, and I cannot wait to learn more about everyone. I am especially looking forward to building a relationship with my mentor, because I know how important these relationships are in career guidance, but most importantly in personal development.
Michael's words of advice to LGBT youth struggling with familial rejection, educational difficulties, or other hardships:
You are special and can do anything that you put your mind to! I know how hard life can hit you, but know that every challenge is a new lesson, and live life with love. Because it's how you love, not who you love, that matters most.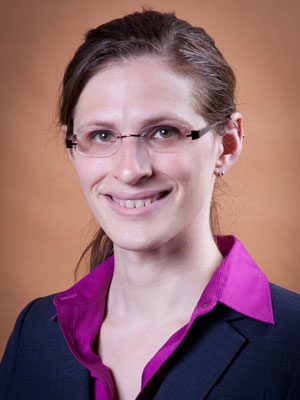 Rachel Jackson
Rachel has spent much of her life learning to navigate uncharted territory. Her family was poor and moved frequently, and as a result she had been a student at seven different schools before even getting to high school. She graduated from Skyview High School in Vancouver, Wash., in 2001. This constant tumult afforded her little space to think about her sexual or gender identity earlier in her life.
Her world was turned upside down again when she began her transition from male to female in 2006, just after becoming the first college graduate in her family, earning her degree from Evergreen State College. She experienced employment discrimination and struggled to meet her basic needs. Finding access to respectful, trans-competent medical care through a free clinic was transformative, and made her begin thinking and learning about healthcare.
Rachel then taught community-informed cultural competency trainings to healthcare providers, and eventually coordinated the trans health clinic that she utilized at the beginning of her own transition.
She completed her prerequisite work in 2013 at Portland State University. She is interested in doing primary care with urban underserved populations with an emphasis on the low-income LGBTQ community, and sees medicine as a tool for social transformation. Rachel was also struck by the tiny number of successful, visible transgender role models when she first came out, and she is happy to stand as evidence that a full spectrum of possibilities exist for trans people.
What Rachel hopes her scholarship will help her accomplish:
The cost of medical school has been rising rapidly in recent decades, and the Point Scholarship will defray that, so that I can focus my energy after school on doing the work I want to do with underserved communities, even if it pays less. The leadership support and mentoring opportunities will also be a great help in forging a path as one of the very few trans people in medicine.
What Rachel is most excited about in being named a 2013 Point Scholar:
I am really excited about forming connections with other members of the Point family. It's an honor to be among such stellar people, and I'm looking forward to collaborating with fellow medical students. I remember leaving the final interviews feeling energized & I can't wait for our first leadership conference. I am also looking forward to hearing who my mentor is going to be.
Rachel's words of advice to LGBT youth struggling with familial rejection, educational difficulties, or other hardships:
We all start somewhere, and it is important to set your own goals and define your own success. Sometimes that might just mean getting out of a bad relationship, or getting through a difficult week. Everything that increases your vitality and motivation is a worthwhile goal, even if it feels small.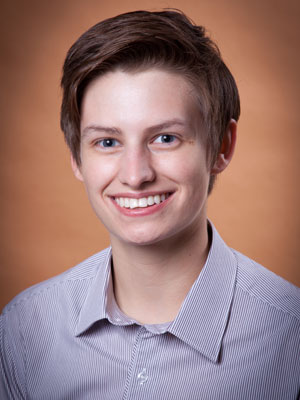 Laura Karnoski
Laura Karnoski was born and raised in Edmonds, Wash. Having identified as a queer female from an early age, she's had many experiences with the intersections of queerness, disability, and poverty that have shaped her identity as a proponent for advocacy and social justice. Her involvement with the LGBTQ community began when she was in high school, where she led her school's Gay-Straight Alliance and served on the Queer Youth Space board of directors. At the same time, as a board member for the Washington Association of Student Councils, Laura began volunteering with Special Olympics Washington, working to initiate a Unified Soccer program in her school district, and helping to create a merger in the programming of the two organizations. Excelling academically, Laura was active in many student organizations, including her high school's National Honor Society, Interhigh, and Project Lead the Way Pre-Engineering program, where she was awarded a Certificate of Merit from the Society of Women Engineers.
She is currently studying Spanish and social welfare at the University of Washington, and hopes to use this interdisciplinary educational background to serve as an advocate for LGBTQ people and those with disabilities in her future career endeavors.
What Laura hopes her scholarship will help her accomplish:
I hope it will help me be successful in achieving my educational goals.
What Laura is most excited about in being named a 2013 Point Scholar:
I am most excited about joining a community of people who are deeply invested in personal growth through education and progress for the LGBTQ community, which are two major parts of my life.
Laura's words of advice to LGBT youth struggling with familial rejection, educational difficulties, or other hardships:
No matter how discouraging it may be to repeatedly face obstacles and adversity, there are people out there who want you to succeed and to be happy. Surround yourself with these people.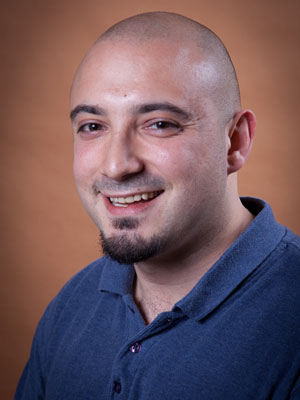 Ryan Kendall
As a young teen growing up in Colorado, Ryan's parents sent him to a so-called conversion therapist in a desperate attempt to somehow "fix" him. This practice, combined with familial rejection, virtually destroyed his sense of place in the world. At 16, Ryan surrendered himself to the Colorado Department of Human Services and moved to have his parents' custody revoked. What followed were dark years filled with depression, drug abuse, thoughts of suicide, and periods of homelessness.
In 2010, Ryan told his story in the district trial of Hollingsworth v. Perry (the federal challenge to California's Proposition 8), to show to the world that sexual orientation is an immutable trait and to illustrate the fact LGBT people have been subjected to an ugly history of discrimination and abuse, often from their own families.
Ryan studies political science at Columbia University. He continues his work to ensure that no child is subjected to the discredited and dangerous practice of conversion therapy, and remains a fierce advocate for equality.
What Ryan hopes his scholarship will help him accomplish:
The financial support Point Foundation provides will enable me to complete my final year at Columbia University. Without this support, I would not be able to finish my undergraduate education. Now I know that I will be able to finish my studies at Columbia and continue on to law school.
What Ryan is most excited about in being named a 2013 Point Scholar:
Being named a Point Scholar is about more than financial support; it is also about leadership development. I am excited to learn from the many amazing individuals connected to Point Foundation.
Ryan's words of advice to LGBT youth struggling with familial rejection, educational difficulties, or other hardships:
Fight on. Fight on because you are good and worthy just as you are. Fight on because this is not your fault — you did nothing wrong and you do not deserve this. LGBT youth need more than just words. They need leaders who will take action to protect them from bullying, familial abuse, homelessness, conversion therapy, and the host of harms society inflicts on people just because they are lesbian, bisexual, transgender, or gay. Fight on — we are with you.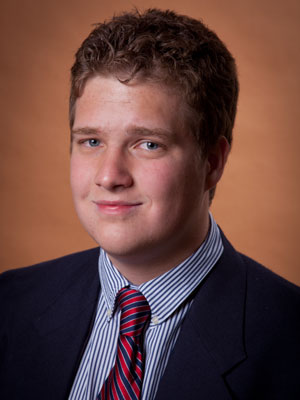 Alek Klimek
Aleksander Klimek was born in Krakow, Poland, and immigrated with his family to the United States in 2001. Alek grew up and received his education in the San Francisco Bay area. He graduated from Livermore High School this year. During his time in high school, Alek was involved in various student government and LGBTQ activism organizations. Alek will begin attending the University of California, Berkeley, this fall, pursing a bachelor's degree in economics. Alek's ultimate career goal is to become an attorney.
What Alek hopes his scholarship will help him accomplish:
The Point Foundation Scholarship will allow me to further my efforts in the LGBTQ community, and allow me to achieve my goals as part of a network of empowered youth leaders.
What Alek is most excited about in being named a 2013 Point Scholar:
I am most excited to be part of the Point Family. Through the application process, I have met many of the administrators, trustees, current and future scholars. These people seemed like one of the nicest and sincerest groups I have ever met. I am happy to have the opportunity to work with all of them over the next several years.
Alek's words of advice to LGBT youth struggling with familial rejection, educational difficulties, or other hardships:
As a youth, you will be reliant on your family and community. Even though this at times might not be the best situation, you cannot let the people around you define who you are. It is a struggle to maintain a balance between the two. I believe that it is important to remember that the only direction to go is forward. With enough time and effort you will be able to succeed. Never give up; it will get better.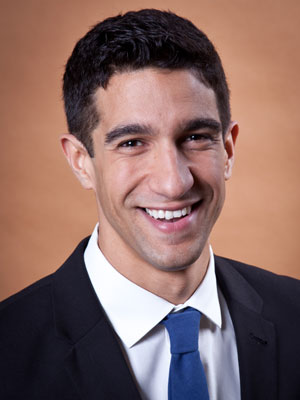 Michael McCutcheon
Michael first fell in love with the field of LGBTQ adolescent mental health during his time as an undergraduate at UC Berkeley. His honors thesis was titled "They're here, they're queer, they're vulnerable: The American adolescent coming-out process." As a counseling psychology Ph.D. student at New York University, Michael cofacilitates a nationally funded longitudinal study of more than 1,100 LGBTQ-identified adolescents. Michael's doctoral dissertation research focuses primarily on suicidal ideation risk and resilience factors in the lives of LGBTQ adolescents. Additionally, he has presented papers at national adolescent research conferences regarding the intersectionality of queer stress and racial stress in the 15-to-21-year-old LGBTQ population. Michael coauthored a book chapter for The Handbook of Psychology and Sexual Orientation, published by Oxford University Press in January. He has also been a contributing writer for Out magazine.
Michael's work as a therapist centers around serving the unique mental health needs of LGBTQ patients. Michael has worked at university counseling centers in Manhattan, treating patients struggling with depression, coming-out issues, substance abuse, and making the transition from adolescence into adulthood.
In February 2012, Michael was named the winner of New York University's Martin Luther King Jr. Oratorical Award for his public speaking on contemporary civil rights issues pertaining to the LGBTQ movement. For his research, clinical work, publishing, and public speaking contributions, Michael has been awarded the Berkeley Alumni Pride Scholarship, and multiple LGBTQ community service awards from the California state legislature, and he is a two-time winner of NYU's Social Justice Change Agent Award.
What Michael hopes his scholarship will help him accomplish:
I specialize in researching and working as a therapist with LGBTQ adolescents. Point Foundation is helping me help the next generation of queer people in their quest to become happy, healthy members of society.
What Michael is most excited about in being named a 2013 Point Scholar:
I am most excited about the familial aspect of Point. I look forward to collaborating with Point mentors and fellow scholars toward our common goal of improving our community.
Michael's words of advice to LGBT youth struggling with familial rejection, educational difficulties, or other hardships:
Never give up hope. Nothing great — be it on a macro or micro level — was ever accomplished without a dream, without hopefulness. Hope is the X factor. Hope is the tinder responsible for the fire. If you want things in your world to be different, you must first dream up a picture of what you want your world to be. Oh, and if you're going to dream, I recommend dreaming big.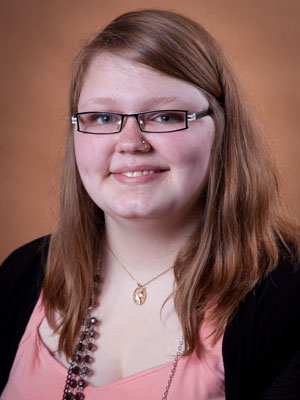 Dee Moore
Dee Moore spent most of her childhood moving all over the Southern states, including Alabama and Mississippi, and her family eventually settled in Arkansas. Growing up in the South, Dee was exposed to many different types of discrimination. She became the president of her high school's gay-straight alliance and worked to provide a safe educational space for her peers throughout her junior and senior years. She worked closely with the local LGBTQ organization's youth program to help schools in northwest Arkansas establish their own gay-straight alliances. After graduating from high school, Dee spent the summer helping run the local LGBTQ youth program. Her biggest concern for LGBTQ youth was the lack of adequate resources for homeless LGBTQ youth in Arkansas.
In the fall of 2012, Dee started school at Simmons College to pursue a bachelor's degree in social work and a bachelor's of communication in a graphic design track. She believes a social work degree will give her the tools and knowledge necessary to make changes for LGBTQ youth, especially in the South, and a graphic design degree will give her the skills to "make social justice look appealing."
Dee is a part of many organizations at Simmons, with her primary focus being on diversity, inclusion, and intersectional activism. She works as an intern for Class Action, an organization dedicated to addressing issues of class and classism. Dee hopes to better educate herself so that she may stop the cycle of discrimination that she was raised in, and promote the dignity and worth of every human being.
What Dee hopes her scholarship will help her accomplish:
Going away to college never really seemed possible to me, but I was able to move from Arkansas to attend school in Boston. While at Simmons, I really came into my own. I really developed a passion for learning and making myself a better person. Without Simmons, I don't know if that could have happened. My Point scholarship will allow me to stay at Simmons and continue to grow and learn. Point has already given me the gift of incredible connections with people I would have never known before, and there is a lot to be learned from other people. Point will give me opportunity to become the best person that I can be.
What Dee is most excited about in being named a 2013 Point Scholar:
I think I am most excited about the other Point Scholars. Already Point has introduced me to some of the most inspirational people I could have ever hoped to meet. I know that as a Point Scholar, I will be a part of a community of inspiring leaders. It is so nice to think about all of the Point Scholars in the Boston area that I would never have known before, but that I will now be connected to. I am excited to be a part of this group and learn from all of these incredible people.
Dee's words of advice to LGBT youth struggling with familial rejection, educational difficulties, or other hardships:
My advice is that you can only do the best that you can do. I know it's hard to let go of relationships and family members, and I would never ask anyone to do that if that is not right for them, but do what is best for you. As far as education goes, there is much more to life than grades and tests. Most of my learning in college has happened outside of the classrooms and in a way that cannot be measured by grades. We should strive to do the best that we can do, but always realize that as long as you are trying and learning, that is all that matters.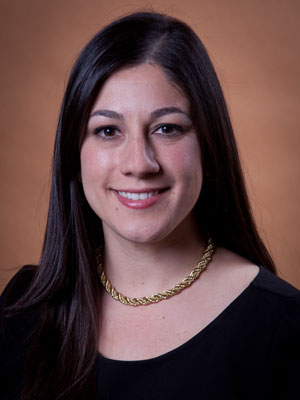 Mira Patel
Mira Patel grew up in Massachusetts and is a proud graduate of Wellesley College. After Mira worked for Hillary Clinton in the Senate on defense and finance policy, Secretary Clinton asked her to join the State Department on the policy planning staff, where Mira advised her on gender and human rights issues. As one of the few openly gay women of color in the Obama administration, and motivated by her experience of being rejected by her parents upon coming out as a teenager, Mira has pushed the United States to lead the fight to champion human rights for all. Identifying LGBT human rights as a priority, she proposed and helped Secretary Clinton to craft a major global address asserting that "gay rights are human rights" and announcing the Global Equality Fund, a $5 million public-private partnership that Mira conceived of and established with a team of interagency officials. The fund has supported advocacy organizations in more than 30 countries and represents the largest U.S. government spending on LGBT human rights.
In the first presidential memorandum on international LGBT rights, President Barack Obama highlighted the rapid response mechanism Mira established that marshals U.S. resources following anti-LGBT attacks, which has since been deployed successfully globally. In recognition, Mira was named to the Out 100 in 2012 by Out magazine.
As an MBA student at the Wharton School of the University of Pennsylvania, Mira strives to be an ambassador between the public and private sectors, facilitating innovative partnerships that further human rights, economic development, and social justice internationally.
What Mira hopes her scholarship will help her accomplish:
I am pursing an MBA because my overarching professional objective is to build on my expertise as an effective human rights advocate in the public sector and successfully leverage the distinct advantages of the private sector to forge partnerships and enhance social progress in our nation and world. In business school, I will expand my fluency in the language of commerce, and knowledge of market strategy and operations, while exchanging ideas and establishing connections with future leaders who will drive the global economy.
Ultimately I would like to create and lead a social enterprise company, which will collaborate with entrepreneurs in the developing world to develop new market-based tools that would strengthen social services, expand civil rights, and empower marginalized populations. Through this mechanism, I will launch new partnerships with private industry, building a global movement that highlights and promotes public-private solutions to advance human rights, economic empowerment, and development. I also intend to pursue public office in my home state of Massachusetts.
What Mira is most excited about in being named a 2013 Point Scholar:
I believe that Point would provide me with unique opportunities through the mentorship program, its leadership training, and its unparalleled network of advocates, that I will not be able to access elsewhere and which will be critical to my success. As one of the only openly out women of color in the Obama administration, I hope my journey could help inspire other LGBT young people, particularly women and people of color, to consider a career in public service, either by joining government or advocating for social justice in their communities both in the United States and around the world.
Mira's words of advice to LGBT youth struggling with familial rejection, educational difficulties, or other hardships:
As someone who lost a relationship with my parents when I came out in college, I would first tell them they are not alone and that they have rich futures ahead of them. Without the relentless support of professors, mentors, and friends, I may not have developed a deep sense of hope, self-worth, and pride. From their encouragement, I gained the confidence to stand up for myself and learned the importance of helping others understand that a future of dignity and self-acceptance is possible. So if you are going through challenging times, I'd say it is critical to create your own family and networks of support, because they will sustain you and help you enshrine your potential. Ask for help and always remember that you have so much to share with others, both young and old, and to contribute to making your community and our society a better place for all. The world can't wait to see what you'll do!
Emily Ptak-Pressman
Emily Ptak-Pressman happily grew up in a warm and loving queer activist family in Baltimore and later in Madison, Wis., attending her first Pride march in Washington, D.C., at the age of two. Emily is committed to fighting oppression of all kinds. Raised by two lesbian mothers, Emily was spurred into activism after Wisconsinites, including some of her relatives, voted in 2005 to amend the state constitution to marginalize and discriminate against families like hers.
She is now also compelled to act by the oppression she has faced since coming out as queer, the struggles of her transgender and gender-nonconforming friends, and the racism and classism she witnesses at school and as reflected in national education and immigration policies. After starting a GSA in her middle school, Emily helped revitalize and make more inclusive her high school GSA. She organized Words Hurt and Human Rights Weeks, two annual school-wide events to fight bullying and support global human rights. She discovered the joy and power of sharing stories to create change through participating in Proud Theater, an LGBTQ youth theater group, and leading trainings on topics such as being an ally to transgender and gender non-conforming youth, LGBTQ rights, and how various identities intersect.
As an undergraduate at Sarah Lawrence College, Emily plans to study the way art can be used as a tool for social change. She is passionate about ensuring that all people can share their voices, get the support they need, and feel loved.
What Emily hopes her scholarship will help her accomplish:
After college, I plan on working for or starting a nonprofit that empowers LGBTQIA youth to organize around the issues that matter most to them. I hope that this scholarship will allow me to focus on my education and activism without being weighed down by student debt, while also giving me tools to help queer youth get the opportunities I've had.
What Emily is most excited about in being named a 2013 Point Scholar:
Response I'm most excited about becoming more connected with LGBTQIA activists from around the country. I know that working with my mentors and fellow Point Scholars will inspire and empower me and I can't wait to collaborate with so many fabulous people!
Emily's words of advice to LGBT youth struggling with familial rejection, educational difficulties, or other hardships:
Remember that there are so many people in this world who love you and want you to live full, happy lives.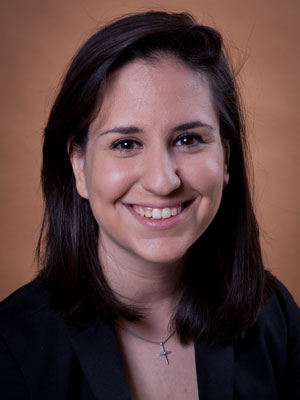 Alejandra Salinas
Alejandra was born in San Antonio and raised in Laredo, Texas, a primarily Hispanic community on the Texas-Mexico border. Alejandra first became engaged in politics during the 2006 immigration debate, when she organized a school walkout as a sophomore in high school to protest immigration reform. That experience solidified her passion for empowering underrepresented communities to find their voice.
From August 2010 through September 2012, Alejandra served as the first Hispanic president of the College Democrats of America, the official youth arm of the Democratic Party. During her tenure, the College Democrats experienced membership growth, hosted conventions with record attendance, and increased investments in state organizations.
Politics Daily has named her one of "Five Rising Stars Age 25 and Under." In May 2011, Alejandra delivered one of four remarks nominating Rep. Debbie Wasserman-Schultz as chair of the Democratic National Committee. Alejandra also served as the vice-chair of the DNC Youth Council and a member of the DNC LGBT Caucus. In June 2012, as a member of the Democratic National Convention Platform Committee, Alejandra voted to incorporate marriage equality into the Democratic Party platform. Alejandra was a superdelegate and addressed the floor at the Democratic National Convention on September 6, 2012, in a nationally broadcast speech. During the speech, Alejandra voiced her support for the president and came out to her friends and family as an LGBT Latina. She has appeared on various national media outlets. including Teen Vogue, USA Today, MTV, CNN, Politico, The Advocate, Univision, and Telemundo. Alejandra attends Boston College Law and hopes to pursue a career as a litigator.
What Alejandra hopes her scholarship will help her accomplish:
Thanks to the generous support of the Point Foundation, I will be able to pursue a career as a litigator without undertaking overwhelming student loans. The financial and professional support I will receive from the Point Foundation will serve as the foundation for success not only during my next two years of law school, but also during the beginning of my legal career.
What Alejandra is most excited about in being named a 2013 Point Scholar:
As a Point Scholar, I will have the opportunity to interact with some of the most talented LGBTQ youth and professionals in the nation. The struggles and successes of these students, especially the experiences of LGBTQ professionals who have overcome the challenges brought on by the intersectionality of being a queer person of color, will serve as a source of inspiration in my everyday life.
Alejandra's words of advice to LGBT youth struggling with familial rejection, educational difficulties, or other hardships:
My best piece of advice is to find pride in your queer identity. As Latinos, we are raised to have pride in our culture and heroes. Yet as a member of the LGBTQ community, we are never given the same encouragement. So it is up to each of one of us to find that pride inside each one of ourselves, and to make it unique to our story and our struggle. I encourage you to recognize your identity as something that makes you unique and something that can provide you strength in the face of adversity.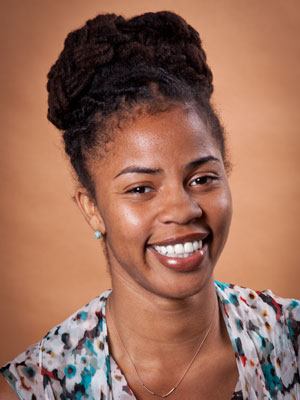 Savannah Shange
Savannah believes in the pursuit of social justice across the intersections of sexuality, gender identity, race and class.
Her journey to justice began as a young teenager in Philadelphia, where she volunteered with local organization BEBASHI as a peer sexual health educator for other young people of color. Because of the backlash she faced after coming out to her peers at school, she dedicated herself to building visibility and power for young queer people. This dedication led her to become a high school teacher, weaving culturally relevant curriculum about racial injustice, queer struggles, and decolonization into her daily classes.
After seven years in the classroom, Savannah was hungry for a deeper level of understanding about the systems that constrained her students' academic and personal achievement and thus is pursuing a joint doctorate in education and Africana studies. Her dissertation is an ethnographic study of social justice education in San Francisco, focused on how racism and heteronormativity are both combated and perpetuated in multiracial progressive movements.
After completing graduate school, Savannah hopes to become a professor in a school of education, where she can help support beginning teachers in creating classrooms that are not only safe for LGBTQIA students, but that empower and mobilize them to seek justice for all of the communities that they call home.
What Savannah hopes her scholarship will help her accomplish:
I plan to enter the professoriate and leverage the resources of the academy for the benefit of low-income neighborhoods in the area. I would like to help create an institute that fosters collaboration between faculty, local educators and families to develop a more just public education system.
What Savannah is most excited about in being named a 2013 Point Scholar:
I am deeply honored to be part of a program that values all of my social locations — as a scholar, a queer person, and as a person of color.
Savannah's words of advice to LGBT youth struggling with familial rejection, educational difficulties, or other hardships:
Remember that there a thousand generations of fierce queer ancestors from all over the world pulling for you in this moment — no matter how alone you feel, you are part of a legacy of resistance, survival, and resilience.
Valentin Sierra
Growing up in Bakersfield, Calif., the West Coast's most conservative city, Valentin Sierra experienced his fair share of discrimination and homophobia while growing up.
Born into a small family of migrant farm workers and raised by a single mother, Valentin also had many other struggles throughout his life like finding access to finances and educational resources, but he still rose to the challenge of promoting acceptance and tolerance in his small, closed-minded city. In his junior year of high school, he helped establish his school's first gay-straight alliance, and was elected as studen body president his senior year. Under his leadership, the GSA spearheaded a campaign to end bullying of all sorts on campus, in addition to offering many opportunities for community involvement. Valentin will be attending the University of California, Davis, as a first-generation college student, where he hopes to continue the fight for equality and social justice.
What Valentin hopes her scholarship will help her accomplish:
I hope that being a Point Scholar will open up many doors and give me the necessary resources so I can continue my education at the collegiate level, as well as continue the just fight for equality in the LGBTQ community.
What Valentin is most excited about in being named a 2013 Point Scholar:
I'm most excited about being part of the amazing Point family. Being a Point Scholar means I'm part of this tremendously diverse and loving family; there's so much passion, drive, and talent in everyone, so naturally, to be part of this family is very thrilling.
Valentin's words of advice to LGBT youth struggling with familial rejection, educational difficulties, or other hardships:
I would like to say that it truly, without a doubt, 100% gets better. I was always known as "that gay kid" and was horribly bullied verbally and physically throughout all my years of schooling, but I never let it get to me. Now look at me: I graduated at the top of my class, and I am going to a top-ranked university far away from my conservative hometown and all the people who told me I would never amount to anything because I was gay.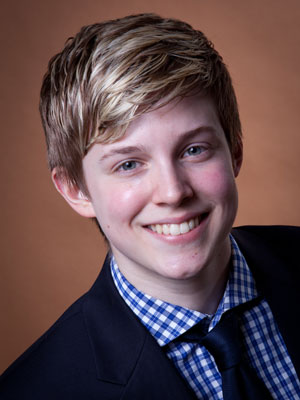 Rachael Stein
Rachael Stein was born and raised in Beverly Hills, Mich., which is a predominantly Catholic Detroit suburb. When she came out in eighth grade, she quickly realized that her conservative community did not tolerate her gay, gender-nonconforming identity. Nevertheless, she wanted to change hearts and attitudes about LGBTQ people through proving herself as a local leader. Beginning her freshman year, she got involved with her high school gay-straight alliance. Through the GSA, she connected with a local chapter of the Gay, Lesbian, and Straight Education Network. When she was a sophomore, she worked with fellow GLSEN students to found a youth advocacy board, which connected GSA leaders in order to plan summits, educational trainings, and social events. Affiliating with this GLSEN chapter allowed her to eventually engage in national GLSEN programming as a media ambassador, Jump Start programming coordinator, and safe schools lobbyist. During her junior year, she received a $30,000 grant from the State Farm YAB to found the Breaking the Silence Initiative, which is a youth-directed antibullying program. She led about 20 high school leaders in making media appearances, conducting educator trainings, planning advocacy events, creating social media campaigns, providing school presentations, and more. The initiative currently has its own office space and plans for long-term sustainability.
Rachael is currently pursuing her BS at Harvard College. She plans to study social sciences, including economics and international relations. She hopes to use her degree to continuously increase awareness of LGBTQ issues on a worldwide platform.
What Rachael hopes her scholarship will help her accomplish:
This scholarship will not only financially enable me to attend college but will also connect me to LGBT mentors and service opportunities. At Harvard next year, I hope to get involved with LGBTQ advocacy, social, and athletic groups, and I know that Point will be an incredible resource in my college journey.
What Rachael is most excited about in being named a 2013 Point Scholar:
I am excited to be a part of such an incredible network of LGBT people! The LGBT community near me is small, so to be a part of such a strong, vocal group is amazing.
Rachael's words of advice to LGBT youth struggling with familial rejection, educational difficulties, or other hardships:
My advice to struggling LGBT youth is to find something to keep you going. I turned to sports, LGBT advocacy and academics, and next year I will be a Harvard Point Scholar playing Division I athletics. Dreams can come true. Things may not "get better" on their own, but you can try to make things better through following your passions and never giving up. Don't wait for someone else to change the world — you have more power than you think!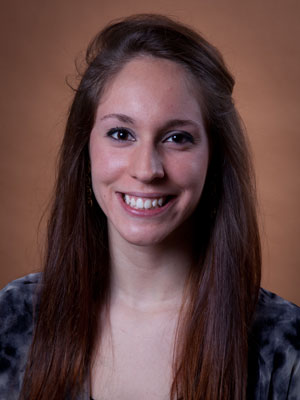 Nicole Sterling
Nicole was born in Southern California but moved across the country to Maryland at age 10, when she was adopted by family members. In her freshman year of high school, she met the president of Allies 4 Equality, her school's gay-straight alliance, and started attending meetings. Nicole's interests in gay rights and her personal experiences made her want to get more involved and become a mentor to other teens. She also became active in the local Rainbow Youth Alliance, other local GSAs, and the Human Rights Campaign, helping to plan community events. In her junior year, Nicole was elected president of James Hubert Blake High School's Allies 4 Equality. In spring 2012, GLSEN chose A4E as its inaugural GSA of the Year. This was due to the efforts of Nicole and the other A4E leaders, who created the Allie the Ally campaign to spread awareness and support for LGBTQ youth around the country and around the world. Nicole and the others travelled to New York for the annual GLSEN Respect Awards and made a speech accepting the honor.
Nicole continued her leadership roles by creating a hiking club and also being active in the school's marching band and wind ensemble, where she plays the bassoon and baritone horn. In addition, Nicole was associate editor of the Blake Beat, the school's monthly newspaper. All of this is possible because of her supportive and loving parents. Nicole has taken advantage of opportunities presented by an open-minded and supportive community.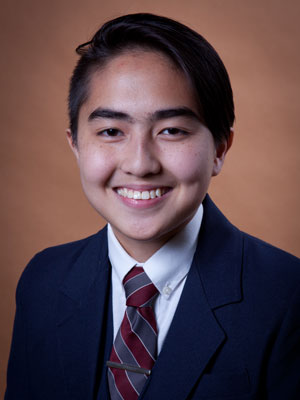 Ngoc Loan Tran
Ngoc Loan Tran was born in Sài Gòn, Việt Nam and raised in Charlotte, N.C. Ngoc Loan's whole life has been navigating the intersections of oppression through experiences of race, class, gender, migratory status, and sexual orientation. The core of Ngoc Loan's work for positive social change has always centered on the importance of a collective liberation in which no one is left behind and all have the opportunity to live as their holistic selves with justice and righteousness.
Ngoc Loan has had the honor of working in various capacities with racial justice, migrant justice, and LGBT justice organizations such as the Applied Research Center, United 4 the DREAM, and GLSEN as an organizer, trainer, panelist, public speaker, media representative and ambassador. From being a delegate at the 2010 White House Pride Reception to being recognized in the inaugural 100 Amazing Trans Americans You Should Know list this year, Ngoc Loan has worked to transform experiences of oppression-based trauma into learning opportunities with great humility. Through writing and storytelling and with great faith and hope, Ngoc Loan continues to envision a world in which we can and will all be free.
What Ngoc Loan hopes their scholarship will help them accomplish:
I hope that the scholarship will help me pursuing my educational goals with less worry about whether or not I will be able to afford the student debt that comes with post-secondary education. Additionally, I hope the scholarship will continue to provide me with opportunities to connect with other LGBTQ students doing great work all across the country.
What Ngoc Loan is most excited about in being named a 2013 Point Scholar:
The most exciting part about being named a Point Scholar is being able to say that I am joining so many other LGBTQ student leaders who are making the world a better place.
Ngoc Loan's words of advice to LGBT youth struggling with familial rejection, educational difficulties, or other hardships:
Remember to believe in the possibility of change, have hope that the world is becoming a better place every single day, and while it may feel like we have been forced out of so many places, we are actively carving out a spot for ourselves in this world.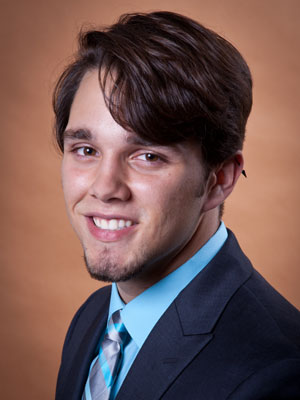 Nicholas A. Waltrip
Hailing from Miami, Nicholas Waltrip was born to an Irish father and an immigrant Cuban mother. When he was one year old, his parents divorced, spurring the series of events that have molded him over the years — a tumultuous divorce, a bitter relationship with his father, an abusive stepmother, constant economic hardships. This coupled with the struggle of coming to terms with his sexual orientation in a macho-centric, homophobic Latino community nearly drove him to suicide.
It was his single mother's support, resilience and steadfastness in the face of hardships that gave birth to his strong character and strength, and acted as the catalyst to his excellence in academia and extracurricular activities. From writing and cheerleading to gay rights and animal activism, Nicholas virtually has one foot in every realm of cultural influence. All this combines to create a synergy of activism and progress. It's a spirit that is all-encompassing and will permeate his studies at Florida State University, in his endeavor to promote a legacy of change and innovation in the field of medicine as well as on a local, personal level.
In the future, Nicholas hopes to open his own holistic medical practice, as well as constantly be on the forefront of change within the LGBTQ community. He also continues to pursue his passion for writing, and has already started a series of fiction novels. Driven by the hardships of his past and armed with his mother's fighting spirit, Nicholas charges forward into a bright future.
What Nicholas hopes his scholarship will help him accomplish:
A state of passion, activism, leadership, and excellence in whatever I do.
What Nicholas is most excited about in being named a 2013 Point Scholar:
Surprisingly, it isn't the financial aid that I am most excited about, although that is a plus. I am most excited about building my Point family and meeting all the amazing people associated with the foundation, not to mention meeting my mentor and establishing a close bond with them.
Nicholas's words of advice to LGBT youth struggling with familial rejection, educational difficulties, or other hardships:
It is not only courage or strength that you need to be successful and overcome hardship. It is a burning desire to show those who looked down on you that they were wrong and the conviction that, without you, the world is the less. Recognize your importance, own it, and share it.
Megan Weinand
As a Tucson native, Megan feels very fortunate that she was able to be surrounded by the richness and beauty of Mexican culture along the Mexican-American border from a young age.
When Megan was 17, her mother died of breast cancer, and she decided to major in Spanish and biology at Duke University, with dreams of advocating as a physician for the Latino community, which opened her worldview to such a greater perspective. At Duke, her passion to advocate for minorities intertwined uniquely with her own life when she realized that she identified as a lesbian. Yet she could see that at Duke there was not an affirming environment for the almost entirely closeted LGBTQ women's population. With an incredible team of editors and student support, she spearhead Duke's first publication for LGBTQ women and their allies. After a year of hard work, WOMYN magazine was born, with a first issue of more than 50 pages and 40 submissions. At the release party for WOMYN, the staff's initial goal finally materialized; more than 70 people attended, and the majority present were LGBTQ women.
Megan has pursued her commitment to LGBTQ and minority advocacy by working at Mautner Project: The National Lesbian Healthcare Organization, Duke's Gender Violence Prevention-Intervention Task Force as a student member, NYU/Bellevue's Survivors of Torture with LGBTQ refugees, and the Institute for Family Health as a bilingual Diabetes Health Coach in a FQHC in the Bronx, N.Y.
Megan is also passionate about confronting racism and white privilege; she was a member of Duke's Native American Student Alliance and Black Student Alliance, and accepted a Fulbright Scholarship in Mexico City to learn more firsthand about Mexican culture. With Fulbright, Megan lived in Mexico City for a year, teaching at La Universidad Nacional Autónoma de México, and is forever grateful for this life-changing experience to learn from an incredibly rich country and culture.
Megan is excited to pursue her dream to advocate for marginalized communities as a pro bono physician, particularly for LGBTQ individuals, people of color, women, international and Spanish-speaking patients, and to advocate for these communities nationally, internationally, within the clinic, and on a policy level.
What Megan hopes her scholarship will help her accomplish:
Financially, the Point Scholarship allows me to enter pro-bono medicine and free-clinic work for marginalized populations in the United States and abroad immediately after finishing medical school, which is an incredible gift! In the same way, I believe that the mentorship and leadership components of the Point Scholarship will give me a greater ability and knowledge about how to advocate for our communities at the policy level, as I believe there are so many societal determinants of health that impact a patient's and community's health outside the medical examination room.
What Megan is most excited about in being named a 2013 Point Scholar:
I am most excited to join a community that is as passionate about equality for LGBTQ individuals and minorities as I am! I am grateful for these next four years to learn greatly from their experience, knowledge, and leadership.
Megan's words of advice to LGBT youth struggling with familial rejection, educational difficulties, or other hardships:
I actually don't believe in the It Gets Better campaign; I think it is not fair to say that it always, necessarily, gets better for everyone. I think for some individuals we could point to examples when it actually got worse. I remember in my own life, it was an incredibly difficult process to come out. I even have memories of telling one of my friends my sophomore year at Duke, "I don't know how I'd ever come out." Yet through the support of others around me, it was possible.
If I could give one piece of advice to struggling LGBTQ youth, it's that you are not alone, and you are the farthest thing from worthless. There are so many LGBTQ individuals and their allies in this world who can give you a support system not to make it easier to come out, because it may never be easy nor may it be right for you to come out, but to at the very least affirm that you and your identity are exceptional.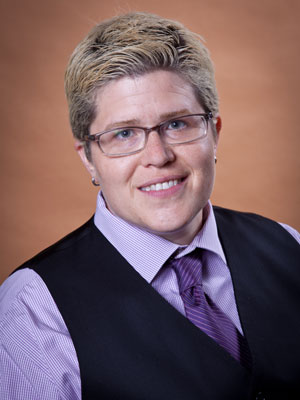 Kathryne M. "Katie" Young
Kathryne M. Young grew up in Tracy, Calif., a small town in the San Joaquin Valley. She went to Stanford University, where she graduated with honors in American studies before returning to Tracy High to found a College Coaching program, then moving to Oregon to pursue her MFA in creative writing.
At 27, Katie began to question her sexual orientation (she was married to a great guy at the time) and finally came out after a long personal struggle to come to grips with her identity. She now writes frequently about LGBT issues and butch identity, authored a 2011 law review article about sexual orientation and jury service, and has spoken in feminist studies at Stanford about female masculinity and butch identity. Katie's parents, who are politically very conservative, are tremendously supportive.
Katie holds a JD from Stanford Law School and is a Ph.D. candidate in Stanford's sociology department. She has worked summers at Stanford's Supreme Court Litigation Clinic, a county DA's office, and the Federal Defender's Office. Her dissertation is an in-depth ethnographic study of gender, identity, and legal consciousness in Hawaiian cockfighting.
Katie is committed to a professional life dedicated to furthering equality. She intends to become a law professor as well as to continue seriously pursuing her writing interests. Katie lives in California's coastal redwoods with her girlfriend. Their shared hobbies include hiking, reading, and propagating succulents.
What Katie hopes her scholarship will help her accomplish:
I hope to carry on the proud tradition of queer activism and continue our ever-changing fight for equality.
What Katie is most excited about in being named a 2013 Point Scholar:
This will enable me to finish my Ph.D. this year and —I very much hope — to become a law professor.
Katie's words of advice to LGBT youth struggling with familial rejection, educational difficulties, or other hardships:
First, people truly do change. It's hard to predict when and how, but that realization alone is cause for hope. Second, you'll be amazed how much small acts of visibility — just being out as you — can transform both yourself and the people around you for the better. Finally, I think it's increasingly important that we remember to embrace and encourage diversity within the gay community — for the childless by choice to fight for gay adoption rights, for nontrans butch women to fight for the rights of trans men, for young queers to fight for the rights of gay elders. We can't allow the gorgeous complexity and diversity of the queer community to let us become fragmented.
---
Links:
[1] http://www.advocate.com/
[2] http://www.pointfoundation.org/
[3] https://www.pointfoundation.org/2013scholars
[4] http://www.advocate.com/youth/no-more-bullying
[5] http://www.advocate.com/point-foundation