Reasons for Pride: Everyone Loves Rex Lee
BY

Sunnivie Brydum
April 17 2013 7:00 AM ET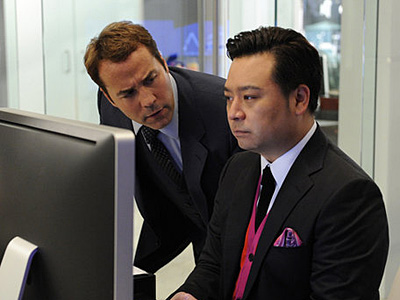 In 2011 you said you were single and looking, but that it was really difficult to find someone in the "artificial community of Hollywood," as you called it. Have you found somebody to nest with?
No, no, no. I'm still single, but I'm a little bit more hopeful than I used to be. Not that I was ever feeling hopeless, but I've felt pretty good. I've been in therapy for a little while, and that's a good thing, because I'm getting out of my own way a little bit. And I'm sort of recognizing my own worth more than I did, which is a good thing. You know how RuPaul is always saying at the end of his show, "If you don't love yourself, how the hell are you going to love anybody else?" I'm misquoting him, but that's true. You have to appreciate yourself before you can put yourself out there and hope that other people will appreciate you too,
Do you think there are additional difficulties or peculiarities that make that more difficult within Hollywood?
Maybe. Probably. I mean, whatever — I'm just going to be very honest about this. Even though I'm not really dating anyone, and I haven't found love, looking back on the last eight years of my life, I can say that some of the sex that I've had that didn't lead to love, in hindsight, I can say, "Wow, that person was really attracted to me because I'm on television." And that's a weird piece of information to have after the fact. It makes me wonder, Oh, if I had known this ahead of time, would I still have gone ahead and had that sexual encounter? And the truth of the matter is, sometimes the answer is yes, I would have gone ahead. Sometimes I just want companionship of some kind. And sometimes sex will do. It does nicely. ... I have to accept that it's part of my life and behave accordingly.
Do you have any particular message for Advocate readers?
As I was talking about learning to appreciate myself so that I can go out in the world and interact with people with an understanding of my worth, I think my message to Advocate readers is to just, really, be proud of yourself and love yourself. And go out into the world loving yourself.