Reasons For Pride 2013
BY

Advocate.com Editors
May 23 2013 7:30 PM ET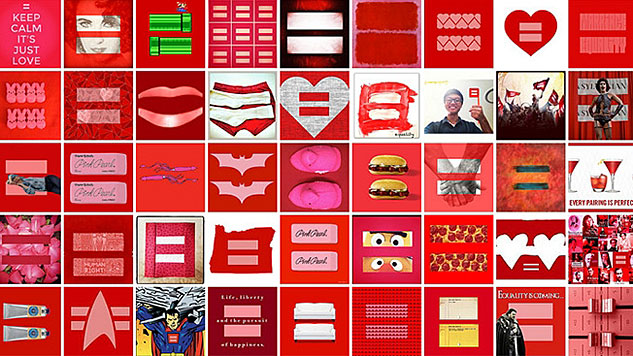 Because 2.7 million people supported marriage equality on Facebook during the Supreme Court hearings in March
This spring, the Facebook feeds of millions of Americans bore the sign of equality, as users changed their profile pictures to equal signs in solidarity with octogenarian DOMA plaintiff Edie Windsor and the millions of queer Californians affected by Proposition 8. Facebook recorded a 120% increase in profile pic changes the week of the hearings compared to the previous one (the biggest increase was in Michigan's Washtenaw County, home of the University of Michigan). The best thing about the supportive images was the number of straight allies who attached their names to them.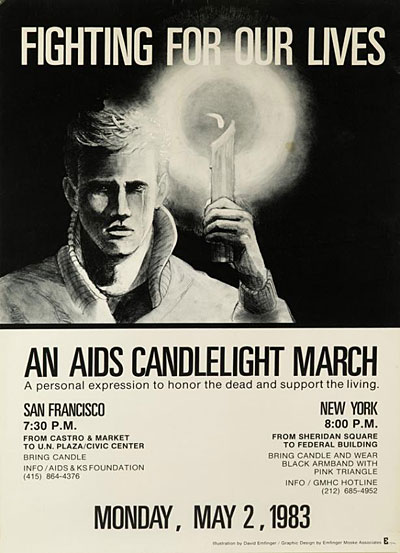 Because the history of AIDS is being told
A new exhibit at the New York Historical Society uses photos, posters, and artifacts to tell the story of the early years of AIDS, when activists rallied to push government and business to take action. The show, "AIDS in New York: The First Five Years," runs from June 7 to September 15 at the society's museum in New York City.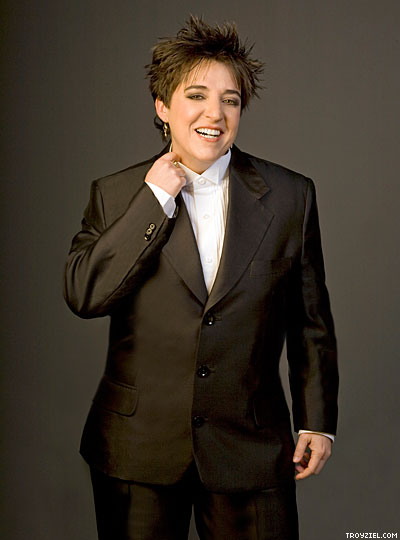 Because we've got staying power
Move aside, Les Mis! Lesbian singer, bandleader, and comedian Terese Genecco (pictured right)holds the record for the longest-running major engagement for a cabaret act on Broadway. She and her eight-piece "little big band" have been headlining at the Iridium jazz club in Manhattan on the last Tuesday of every month for four years, and she'll be approaching 100 performances this summer. Be there when she hits that milestone!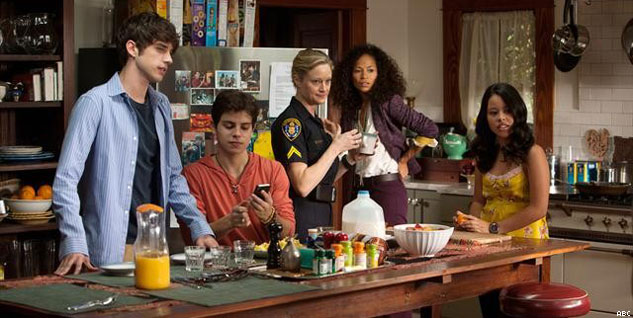 Because J.Lo making good makes for good TV
Jennifer Lopez is making amends for playing a "turned" lesbian in the box-office bomb Gigli by producing The Fosters, an ABC Family comedy about lesbian parents and their brood, premiering June 3. Bolstering the show's queer cred is that another of its exec producers is Peter Paige, the out actor who played Emmett Honeycutt on Showtime's Queer as Folk.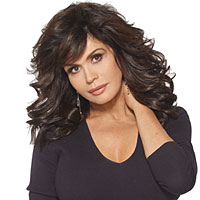 Because Marie Osmond proves Mormon and LGBT-supportive are not mutually exclusive
Our warm feelings for entertainer Marie Osmond were reinforced when she talked to ABC News about her lesbian daughter, saying, "I believe in her civil rights, as a mother. I think that my daughter deserves everything that she desires in life. She's a good girl. She's a wonderful child."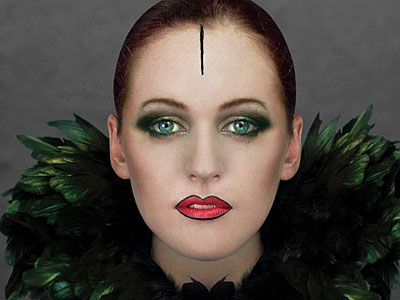 Because we operate under our own steam
There's good stuff coming from the independent music scene. Bisexual electro-pop artist IAMEVE (a.k.a. Tiff Randol) has been described as the musical descendant of Kate Bush and David Bowie (in that imagined coupling) and is receiving favorable attention for her album The Everything Nothing. Not only has she been spoofed on IFC's Portlandia, her music has been heard on TV series like Royal Pains, Degrassi, and The Hills, and her vocal talents will be featured in the upcoming film Percy Jackson: Sea of Monsters. And she's done it all without a major label contract!