Reasons For Pride 2013
BY

Advocate.com Editors
May 23 2013 7:30 PM ET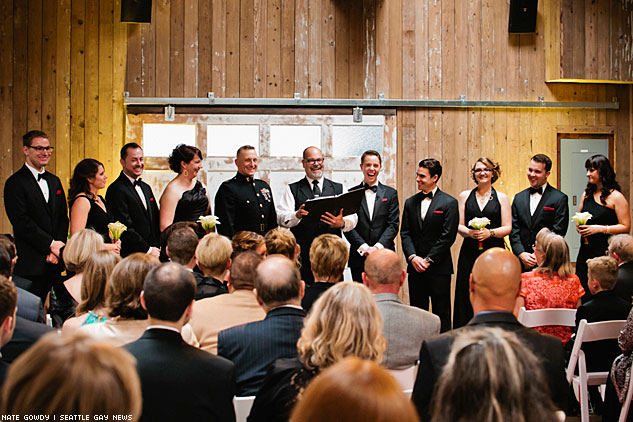 Above: USMC Captain Matthew Phelps and his new husband Ben Schock married in Seattle on Saturday, May 25th. The newlyweds' engagement went viral in December when Phelps proposed to Schock at the White House.
Because relationship recognition continues to spread around the nation
Colorado OK'd civil unions legislation this year, and a marriage equality bill, still pending at press time, may well pass in Illinois. Delaware is also considering a marriage equality bill, and as in Illinois, the governor supports the measure. And last fall, when voters in Maine, Maryland, and Washington State were asked to affirm legislatively approved marriage equality laws, they did so resoundingly. In Minnesota voters quashed an attempt to amend the state's constitution to prevent same-sex marriage, and now a marriage equality bill is before state lawmakers. Further evidence of citizen support comes from a spring ABC News/Washington Post poll that found 58% of respondents back our right to marry, with 36% opposed — numbers that have essentially flipped in the past decade. Support was particularly strong among younger people, including Republicans, where a slim majority of those under 50 endorsed equal marriage rights, and there's evidence that support doesn't wane as generations age. The results led Post blogger Chris Cilizza to make this optimistic declaration: "Outside of Republican primary fights, gay marriage will disappear from the national political dialogue as an issue."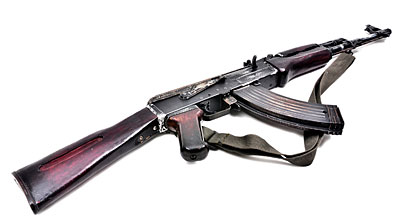 Because we're making a difference in gun safety
The David Bohnett Foundation, endowed by its L.A.-based gay philanthropist namesake, is working with policy makers and activists to reduce gun violence. Since 2000, it has funded important work by the Brady Center to Prevent Gun Violence, Women Against Gun Violence, and Mayors Against Illegal Guns, among others.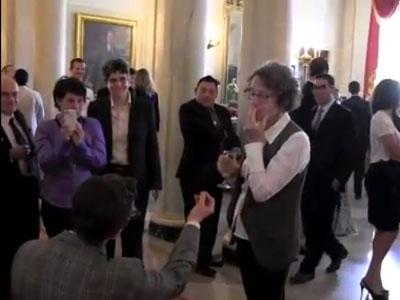 Because now the White House can be romantic for us too
In June 2012 at an LGBT Pride Month celebration, Scout, the director of the Network for LGBT Health Equity at the Fenway Institute and a transgender man, dropped to one knee in Cross Hall of the White House and proposed marriage to Liz Margolies (pictured at left), the executive director of the National LGBT Cancer Network. Liz said yes as the U.S. Marine Band played, and the two were married in December (after going on Melissa Harris-Perry's MSNBC show to talk about the historic proposal). Also in December, while on the holiday tour at the White House (earlier, the site of their first date), Matthew Phelps, an active duty U.S. Marine Corps captain, popped the question to his partner, Ben Shock. Ben said yes too! (See photo of their wedding at the top of the page.)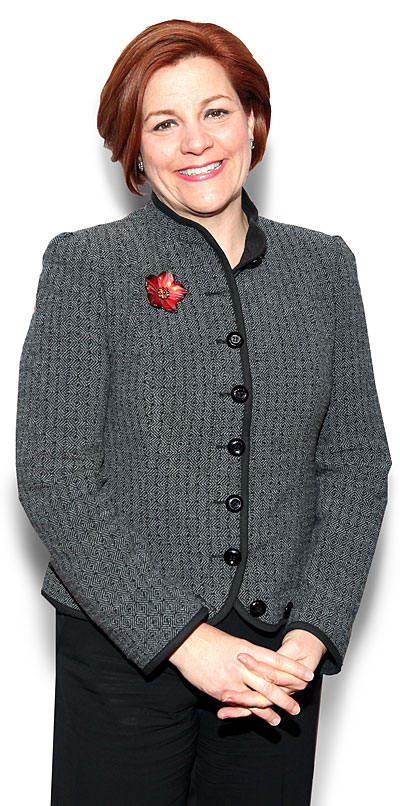 Because being pro–marriage equality is no longer a political liability
Not long ago, even liberal politicians, like President Obama, tiptoed around the issue, but after giving unqualified support to marriage equality last year, he was reelected handily. Both Clintons, Bill and Hillary, have endorsed our right to marry. They've been joined by almost every Democrat in the U.S. Senate, including most of the moderate-to-conservative ones, and even a couple of the Republicans, including Rob Portman of Ohio, who has a gay son. Also, over 100 GOPers signed on to a brief urging the Supreme Court to strike down California's antigay Proposition 8; most of them don't currently hold office, but still it's progress. Political pundits are warning the Republican Party to back off the antigay stuff or become permanently marginalized. And let's not forget that the legal team trying to overturn Prop. 8, David Boies and Ted Olson, is bipartisan.

Because Christine Quinn could preside over the most populated city in the U.S.
Many New Yorkers love Quinn (pictured left), and even her critics haven't made an issue of the fact that she's an out lesbian. And come this fall the current front-runner may be elected the city's first female or LGBT mayor, in New York's first mayoral race without Michael Bloomberg since 1997.

Because the nation's only LGBT network has a hot summer lineup
This Pride season, Here TV (which is owned by The Advocate's parent company, Here Media) will unveil several sensational new programs that parade the best and brightest of queer culture. Amazing artists, hilarious drag queens, unbelievable activists — they're all here.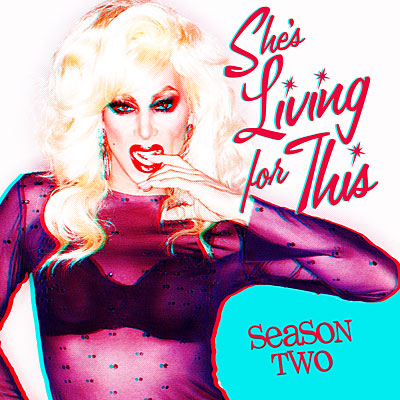 She's Living for This!: It's fun to watch drag queens compete and lip-synch for their lives. But it's even more fun watching them do hilarious comedy sketches, musical performances, and celebrity interviews.
New York drag sensation Sherry Vine brings her off-kilter sense of comedy to the second season of this drag variety showcase, with special appearances by Varla Jean Merman, Jackie Beat, Pam Ann, and Blondie front woman Debbie Harry. You won't believe what these crazy queens do for laughs.


Varla Jean and the Mushroomheads: After small-time cabaret sensation Varla Jean Merman has her drunken rampage broadcast on the news, she decides to reboot her career by turning her stage show into a regional children's television program. But her campy antics, addiction to glamour, and morally questionable cast members threaten to sink her show before it even airs. You'll love the "sassiest, silliest, and sluttiest" kids' television show ever in this over-the-top mockumentary by director Michael Schiralli.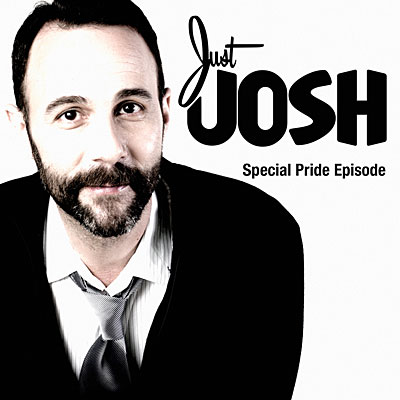 Just Josh: Here TV's bearded gent around town, Josh Rosenzweig, will host a very special Pride edition of Just Josh to highlight some surprising (and often overlooked) aspects of New York City LGBT Pride. Rosenzweig's candid interviewing style will guide viewers around the city as he interviews the organizers, participants, and other players in one of the world's largest annual queer celebrations.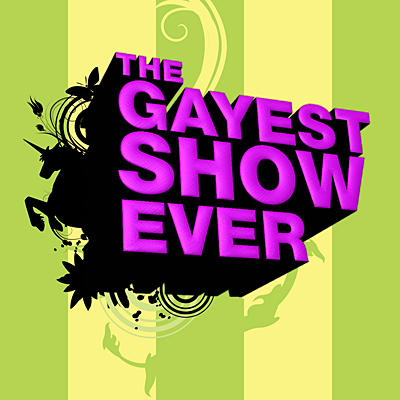 The Gayest Show Ever: Forget the shirtless vodka jockeys and glittering drag comedians of standard gay television. The Gayest Show Ever takes a smart, sexy, and hilarious bite out of global gay culture with such esteemed guests as John Waters, Bruce LaBruce, Cyndi Lauper, and Margaret Cho. The show fearlessly tackles topics like radical trans activism and the politics of porn, making it one of the sexiest, most provocative queer TV shows you've ever seen. —Daniel Villarreal