Reasons For Pride 2013
BY

Advocate.com Editors
May 23 2013 7:30 PM ET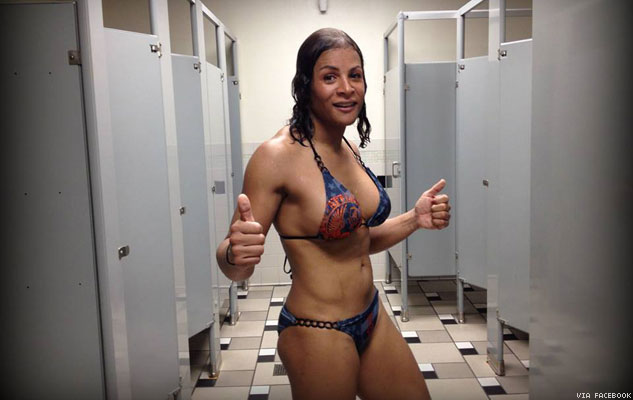 Because a trans MMA contender is still fighting, even after Fallon Fox (pictured above) was forced to come out about her gender status several years after entering the MMA world.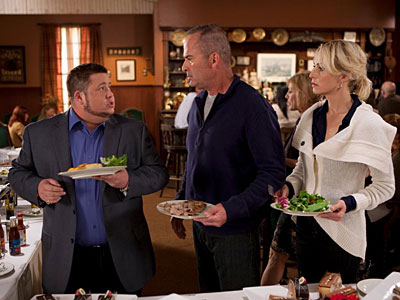 Because Chaz Bono is back to acting
Chaz Bono appeared as himself on The Secret Life of the American Teenager and Degrassi: The Next Generation, symbolically thumbing his nose at right-wing pundits who deem him a bad role model for teens. He also made a stage acting debut in L.A. this spring, in Roadhouse the Rock Opera, a hilarious parody of the Patrick Swayze cult classic.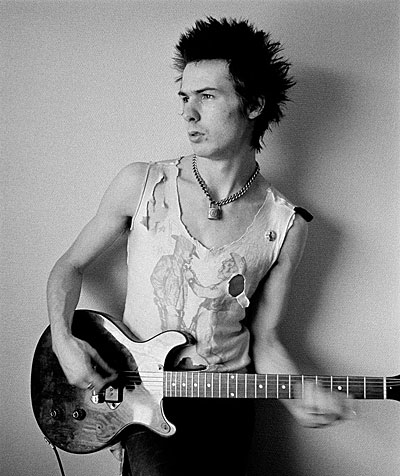 Because the Met is going through a punk phase
From May through August, the Metropolitan Museum of Art in New York City celebrates the fashion inspired by punk rock in "Punk: Chaos to Couture." "Although punk's democracy stands in opposition to fashion's autocracy, designers continue to appropriate punk's aesthetic vocabulary to capture its youthful rebelliousness and aggressive forcefulness," says Met Costume Institute curator Andrew Bolton. Work from Alexander McQueen, Dolce and Gabanna, Karl Lagerfeld, and several others will be displayed alongside the DIY styles shredded, cut, studded, patched, and pieced together by rockers like Sid Vicious and punk fans through the decades.

Because a few dozen colleges and universities get it
As of May, health plans at 36 colleges across the U.S. currently or soon plan to cover gender transition surgeries, 25 schools cover hormone therapy, and 20 have similar plans for employees.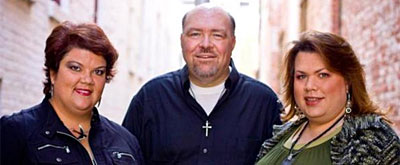 Because good music doesn't pick a side
Just because devotees of Christian music are divided over LGBT rights, that doesn't mean that the members of Wilmington, N.C.–based band Micah's Rule, have given up on Jesus. Mary Anne Hewett and Greg McCaw are lesbian and gay, respectively, and Chasity Scott is a transgender woman, and all are devout. They perform gospel music at St. Jude's Metropolitan Community Church, and their new CD, Walk the Road, is a mix of tightly harmonic country, blues, and Southern gospel, with a strong Christian message.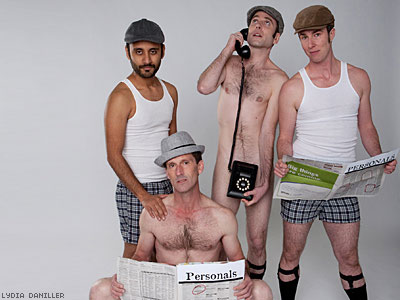 Because Because LGBT history is being preserved through dance
Over the course of two years, renowned transgender choreographer Sean Dorsey sought LGBT people ages 55-88 to record their own version of history, ranging from joyous to heartbreaking. The stories then sprouted his show The Secret History of Love, (pictured right) which celebrates the lives and loves of LGBT people throughout the 20th century.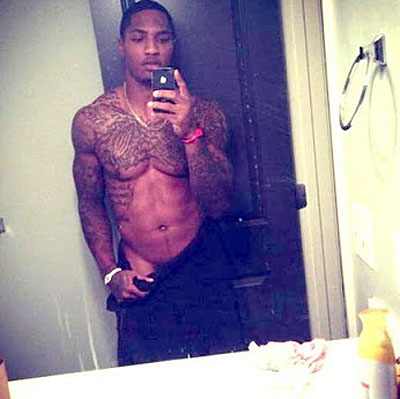 Because Chris Culliver choked at the Super Bowl after saying he had a problem with hypothetically having a gay teammate. Coincidence? We think not.