My Father, My Hero
BY

Jase Peeples
June 14 2013 3:00 AM ET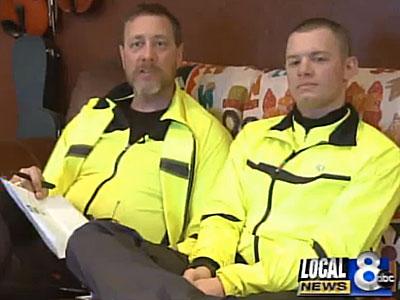 Father and Son Bike 1,800 Miles to Protest Boy Scouts
After the Boy Scouts of America announced its proposal to no longer deny membership for gay youths but still keep the ban on gay adult leaders, Dave McGrath and his son Joseph announced they would be cycling on an 1,800-mile journey from Idaho Falls to Irving, Texas — the headquarters of BSA.
McGrath said the bike ride was his form of protest against the ban on gay adult leaders in the Boy Scouts and he had decided to take on the journey because he has two gay sons as well as a gay twin brother who is an Eagle Scout.
Read our full coverage of this amazing dad here.