Leaders of Change
BY

Advocate.com Editors
August 13 2013 5:00 AM ET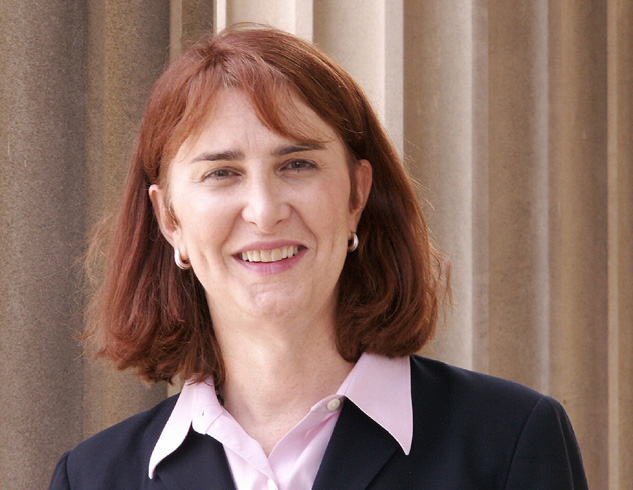 Mara Keisling
Executive Director, National Center for Transgender Equality
The National Center for Transgender Equality is a social justice organization dedicated to advancing the equality of transgender people through advocacy, collaboration, and empowerment. Founded in 2003 by current executive director Mara Keisling, NCTE is "one of the most effective transgender organizations working to end discrimination and violence against our community through laser-focused policy advocacy," says Kiesling. "We do effective. We do social justice."
NCTE's track record backs up Keisling's confidence. The nonprofit has established itself as a fixture in Washington, D.C., elevating the voices and concerns of trans people and their allies in ways that were unfathomable 10 years ago. While it might not be common knowledge to cisgender folks (nontrans people), NCTE has been a leader in secuing important, substantial reforms in how state, federal, and local governments treat trans people. NCTE was instrumental in revising the rules regulating changing name and gender markers on passports, driver's licenses, and as of June 2013, on Social Security cards.
"Most nontrans people may not understand what an economic, emotional, and physical safety problem ID was five to 10 years ago," says Keisling. But thanks to the work of NCTE and its Beltway allies, trans people now have greater access to obtain documentation that reflects their accurate name, gender, and presentation, abolishing outdated policies that involuntarily outed people as transgender when an official record listed someone as a gender or by a name other than that with which they identify.
Despite these landmark advances — including a 2012 ruling from the Equal Opportunity Employment Commission that determines transgender people are protected from workplace discrimination based on Title IX of the Civil Rights Act's prohibition of sex-based discrimination — Keisling is adamant that the fight must continue.
To mark its 10th anniversary, the organization has adopted the theme "Our Moment." "With the groundwork we've laid, with the staff, board, and membership we have, with the allies who share in our efforts, this is our moment to get some amazing work done," Keisling promises. "The single most important thing trans people can do right now is to share their story with their congressperson during the August recess. Too many trans people lose their jobs, and when they lose their jobs, they almost always lose their careers. By being out front telling our stories, we can move ENDA forward."