PHOTOS: Students and Stars Shine at Point Foundation Benefit
BY

Daniel Reynolds
September 11 2013 6:00 AM ET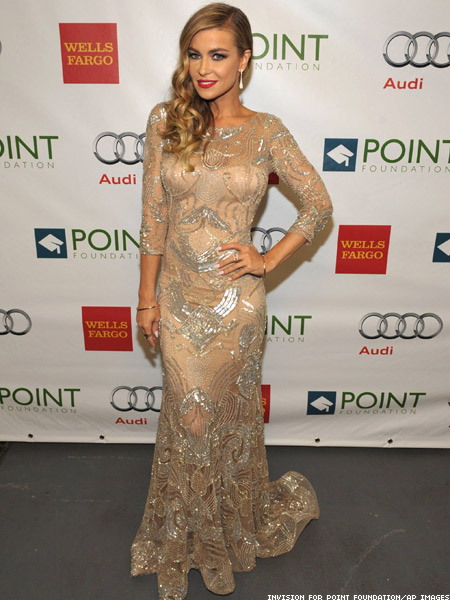 Carmen Electra — Scary Movie, Oy Vey! My Son Is Gay!
What brings you here tonight?
I've been a huge supporter of the LGBT community through close friends [and] through the way that I grew up. I went to performing arts school in Cincinnati, and it was very open. We were taught to express who we are and to be individuals. … Tonight, I'm very honored to be here to support the foundation and what they're doing to raise funds to support these kids who are being bullied and isolated and feel like giving up. [The Point Foundation] is giving them a chance to have mentors and get scholarships and get through college and have a support system. I'm here presenting, and I'm very happy to be apart of this.
What message would you like to send to LGBT young people?
There has to be haters. Everything has to have balance. There's love and there's hate. … Find the love, because you have a community of support. You do have that love. And as much as you can, ignore the hate. Believe in who you are, and find the group of people that love you. There's no need to waste your time around hate. I try to do that in my own life! I try and find the love.
Who is your role model?
Other than my mother … Martha Graham. She took classical ballet, classical dance, and brought emotion to the dance. She sickled her feet. She contracted. To me, she was the rebel of that era, as far as dance. I admire her for breaking the rules.