PHOTOS: Students and Stars Shine at Point Foundation Benefit
BY

Daniel Reynolds
September 11 2013 6:00 AM ET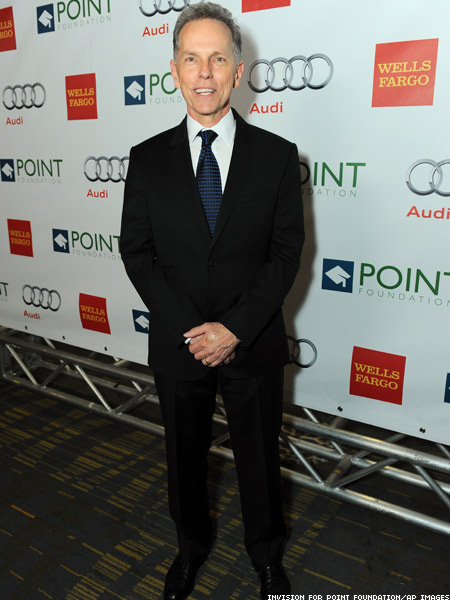 Dean Pitchford — songwriter and screenwriter, Footloose
What brings you here tonight?
"I have been asked to receive the Courage Award … my husband, Michael, and I have been supporting [Point Foundation] for a very long time. Michael was married before we got together and has two grown children. Together we have in-laws. We have grandchildren. We have lots of children in our lives. We've watched and seen a lot of them grow up. And I know — as a victim of bullying and the kind of upbringing you went through when you were gay in a small town in the '60s and '70s and '80 s — how much help is appreciated. We're just trying to do what we can."
What message would you like to send to LGBT youth?
I've always thought … that all it takes is two people to believe in you. Usually, one is in the family — your mother or an older brother or [another member] that believes in you. But then you need somebody outside the family, because usually young people think, What does she know? She's my mom. But if somebody else corroborates that opinion, then it's amazing. Just two opinions like that can turn a person's life in the right direction and send them off to incredible accomplishments.
Who is your role model?
My old friend Vito Russo. Vito Russo was a dear friend of mine. When I first got to New York, he became a mentor and was involved on marches, and he took me to ACT UP meetings, and I sat and listened to him scream at Larry Kramer and said, "I don't think I can take much more of this!" But those people who were doing this when there was no template for it. And Vito was one of those people.