PHOTOS: Students and Stars Shine at Point Foundation Benefit
BY

Daniel Reynolds
September 11 2013 6:00 AM ET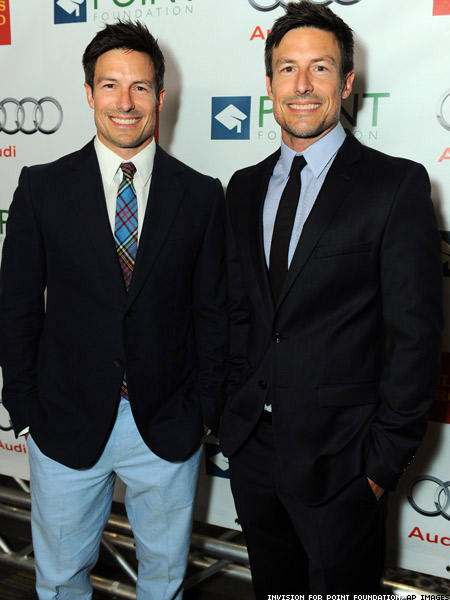 Derek and Drew Riker — fashion photographers, RikerBrothers.com

What brings you here tonight?
Derek: To shine a light on LGBT issues … especially with the Point Foundation and giving scholarships to LGBT students [and] mentoring these leaders so they can press on and keep the fight going.
Drew: It feels like the final frontier of civil rights right now. Things have been turning backwards in different parts of the world, and even in America we need to push really hard and get everyone behind it. It takes allies, not just gays and lesbians … you have to get everybody involved.
What message would you like to send to LGBT young people?
Drew: Be yourself and go after whatever it is you want. Don't let anything hold you back. There are people there to support you.
Derek: Don't be afraid to be yourself. Do what you want, and whatever your dreams are, you can do it.