What Part of the Middle East Is a Great Gay Destination?
BY

William Forster
September 05 2012 8:59 AM ET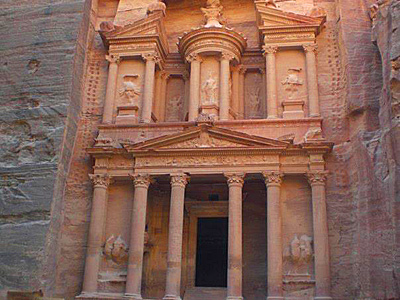 Do Not Miss
As far as sightseeing, the real treasures of the country are beyond Amman. Petra is an utterly magical sight: a city carved into canyon walls of blood red and pink sandstone, made famous in Indiana Jones and the Last Crusade. Jerash is a beautiful Roman site where they still stage live chariot races. Wadi Rum is a dramatic desert canyon inhabited by Bedouin (an ethnic group of desert dwellers) and formerly the haunt of T. E. Lawrence (better known as Lawrence of Arabia). Other nature reserves, like the Dana Nature Reserve are lush and green and filled with wildlife. You can always relax by staying at one of the world-class resorts on the Dead Sea or going down to Aqaba, a town on the Red Sea, with accommodation to fit every budget — and some of the most dramatic underwater coral reefs in the world.
Eating
Food in Jordan is outstanding. The traditional Mediterranean diet of hummus, schwarma, olives, and salads is nourishing and healthy. Amman has fine dining, as does Madaba, a predominately Christian city near Amman where you can enjoy local wine. In Aqaba, you can sample local fresh seafood. Street food is always hot, fresh, sanitary, and a great value, too.