What Part of the Middle East Is a Great Gay Destination?
BY

William Forster
September 05 2012 8:59 AM ET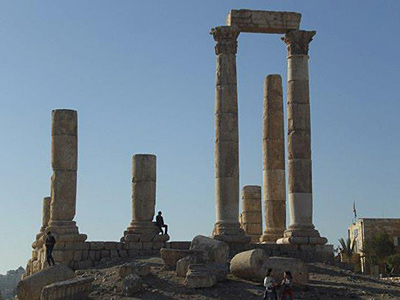 Getting There
Many visitors go to Jordan from Israel, most going just to Petra on one-day coach tours. If ou do that, however, you will miss out on a great deal that the country has to offer. Border crossings from Israel can be a headache, or you can fly directly into Amman. Royal Jordanian often has discounted tickets and has a coach-class like we used to have on our domestic airlines.
Jordan is not a typical gay destination like Barcelona, but it is definitely worth visiting. You will be presently surprised in every way. Remember, traditional Muslim societies do not necessarily fear homosexual sex acts: they fear a gay identity. For Westerners who are gay and out, this attitude can come across as particularly offensive. But gay visitors need to remember Forster and that, at one time, the Middle East was a relative refuge for gay men who faced jail-time in Europe. Middle Eastern societies are in a state of flux and grappling with issues of modernity, globalization, and secularization. For many in the Middle East, sexuality and gender issues are yet another example of Western cultural imperialism. However, medieval Arabic love poetry idolized the beautiful young man; 1,001 Nights has many examples of homosexual liaisons. So step back, take a deep breath, leave you presuppositions on the plane, and open yourself to one of the gay-friendlyest closeted cultures in the world.