In Defense of Courtney Stodden
BY

Diane Anderson-Minshall
March 05 2013 8:00 AM ET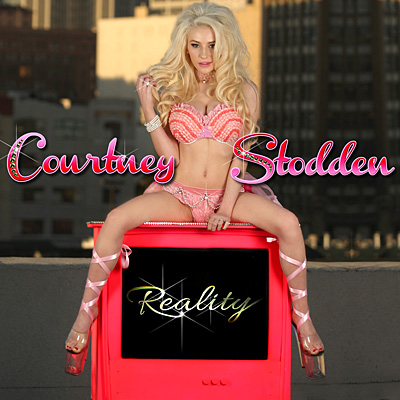 When did you start performing? Were you a born performer?
To be exact, I actually started to perform in my moms belly. My parents would watch Cops on tv every evening while my mom was pregnant with me. When the theme song would play, my parents told me that I would kick and move around like crazy. So, when I was a few weeks old, I was lying in my crib when "Bad boys, bad boys" started to play, and my parents told me that I started to dance and wiggle around like a little performer, recognizing the song. I still love that tune to this day.
Would you do more reality TV?
I would totally do more reality TV. If anything, it brought my husband and me together even more.
You're friends with Bobby Trendy. How did that happen?
Bobby approached me at a red carpet event and the first thing he said to me was, "OMG! You have given me life again. It's been so dark, ever since Anna Nicole Smith passed away. Courtney puts the H back in Hollywood!" And we've been super close ever since.
You've gotten a few honors already, including New Hollywood Starlet at WeHo's Who's Who and number 12 on VH1's "Top 40 Winningest Winners." Which one has meant the most?
I'm grateful to all of the awards I've received, but I was particularly honored to accept the New Hollywood Starlet award from Weho's Who's Who event. It meant so much to me and, besides, West Hollywood is where the love is.
You started out on the pageant scene, moved to Hollywood to do music and TV. What do you want to do next?
Continue to pursue my dreams in music, acting, modeling, and reality TV.
Tell me about supporting Be-the-Link. Why is that important?
Be-The-Link is an organization that supports the fight against AIDS. It is so important for all of us to get behind trying to find a cure for people who are contending with the disease.