The Big Ideas of 2013
BY

Michelle Garcia
December 18 2013 1:47 AM ET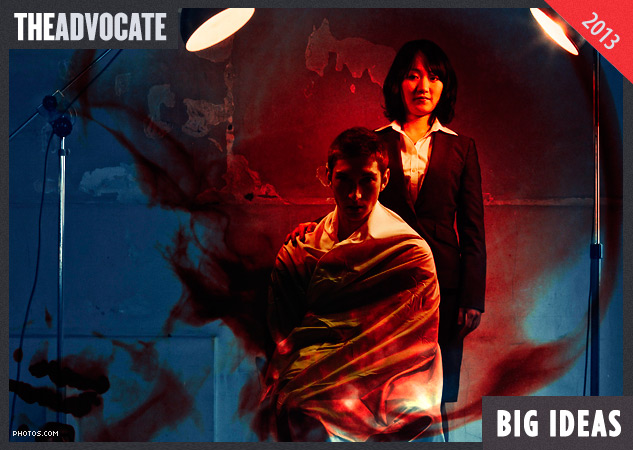 Reparative Therapy Should Be Illegal Everywhere
It has been decades since several mental health organizations in the United States, including the American Psychiatric Association, declared that sexual orientation cannot be prayed or therapized out of existence. Nonetheless, groups like Exodus International persisted to offer such a resource for families with gay children, and adults desperate to eschew their homosexuality.
Wayne Besen, an activist fighting this form of therapy with his organization Truth Wins Out, calls reparative therapy "child abuse."
"Reparative therapy is harmful because the practice is not really about helping the client, as ethical therapy is supposed to be," Besen says. "Instead, it is about bolstering the therapist's antigay belief system at the expense of the client. It is also a mean spirited marketing campaign with the singular purpose of portraying LGBT people as mentally ill."
So-called reparative therapy paints LGBT people as "mentally ill" while also propagating weak methods of therapy to encourage youths to deny their sexual feelings.
The National Association for Research and Therapy of Homosexuality, one of the most prominent proponents of "ex-gay" therapy, keeps a list of 236 activities that can be used to help people distract themselves from urges, according to Besen. The list includes bowling, crying, and playing Frisbee.
The somewhat underground industry began to change however, when California passed a law banning therapy that promised to convert LGBT minors into straight or cisgender people. Despite court challenges, the law remains on the books, and New Jersey soon followed suit with the signature of Republican governor Chris Christie.
In an even more significant move, "ex-gay" group Exodus International announced in June that it would shut down, a year after the organization's head, Alan Chambers, said it would no longer endorse reparative therapy.
This does not signify the end of ex-gay therapy, but the fact that one of the largest organizations providing the resource shut its doors this year represents a changing tide. As more people understand that homosexuality cannot be simply repressed, these so-called ex-gay therapists will lose clients, and money, and power. And as more lawmakers learn about the harms of this therapy, which sometimes go as far as electroshock therapy and exorcisms, more states may follow California and New Jersey in outlawing the practice.