Give Homeless LGBT Youth a 'Shred of Hope'
BY

Advocate.com Editors
June 20 2013 6:00 AM ET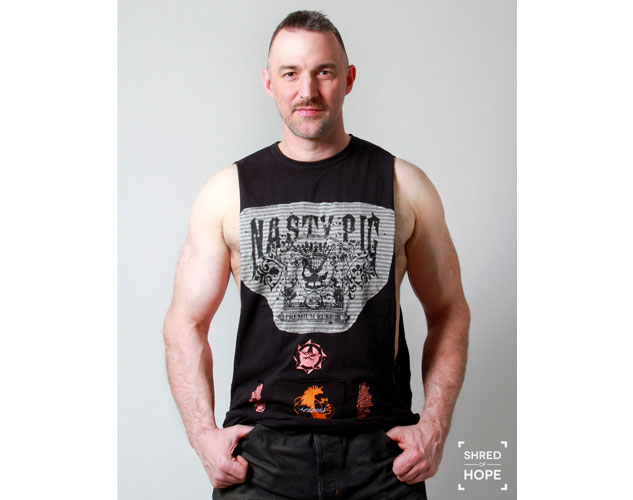 CARL SICILIANO
"I was honored to be asked to design a shredder, and to be in the company of so many amazingly talented people. And it means the world to me that Nasty Pig gathered so many wonderful people together in such a compassionate and generous show of support for our kids!"

Carl Siciliano has directed programs serving New York City's homeless youth since 1994, first managing the homeless youth programs of SafeSpace from 1994 until 2001, where he oversaw shelters, a drop-in center, and the nation's first residential program for homeless HIV-positive teens.
In 2002 he founded the Ali Forney Center, which has grown to become the nation's largest and most comprehensive organization dedicated to homeless LGBT youth, providing emergency and long-term housing, HIV prevention and treatment, medical care, mental health services, and substance abuse services to more than 1,000 homeless LGBT youths per year. Siciliano is nationally recognized as a leading advocate for LGBT youth and has been the recipient of numerous honors and awards, including being named one of the Out 100 in 2002, receiving the prestigious Brooke Astor Award in 2007, and being named a Champion of Change by the White House in 2012.