Meet the 2013 Point Foundation Scholars
BY

Advocate.com Editors
June 19 2013 6:00 AM ET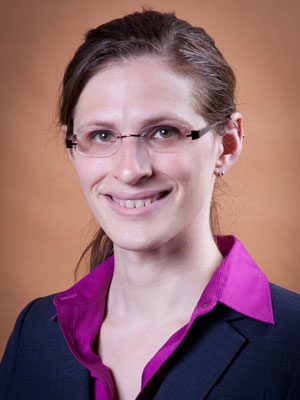 Rachel Jackson
Rachel has spent much of her life learning to navigate uncharted territory. Her family was poor and moved frequently, and as a result she had been a student at seven different schools before even getting to high school. She graduated from Skyview High School in Vancouver, Wash., in 2001. This constant tumult afforded her little space to think about her sexual or gender identity earlier in her life.
Her world was turned upside down again when she began her transition from male to female in 2006, just after becoming the first college graduate in her family, earning her degree from Evergreen State College. She experienced employment discrimination and struggled to meet her basic needs. Finding access to respectful, trans-competent medical care through a free clinic was transformative, and made her begin thinking and learning about healthcare.
Rachel then taught community-informed cultural competency trainings to healthcare providers, and eventually coordinated the trans health clinic that she utilized at the beginning of her own transition.
She completed her prerequisite work in 2013 at Portland State University. She is interested in doing primary care with urban underserved populations with an emphasis on the low-income LGBTQ community, and sees medicine as a tool for social transformation. Rachel was also struck by the tiny number of successful, visible transgender role models when she first came out, and she is happy to stand as evidence that a full spectrum of possibilities exist for trans people.
What Rachel hopes her scholarship will help her accomplish:
The cost of medical school has been rising rapidly in recent decades, and the Point Scholarship will defray that, so that I can focus my energy after school on doing the work I want to do with underserved communities, even if it pays less. The leadership support and mentoring opportunities will also be a great help in forging a path as one of the very few trans people in medicine.
What Rachel is most excited about in being named a 2013 Point Scholar:
I am really excited about forming connections with other members of the Point family. It's an honor to be among such stellar people, and I'm looking forward to collaborating with fellow medical students. I remember leaving the final interviews feeling energized & I can't wait for our first leadership conference. I am also looking forward to hearing who my mentor is going to be.
Rachel's words of advice to LGBT youth struggling with familial rejection, educational difficulties, or other hardships:
We all start somewhere, and it is important to set your own goals and define your own success. Sometimes that might just mean getting out of a bad relationship, or getting through a difficult week. Everything that increases your vitality and motivation is a worthwhile goal, even if it feels small.