Meet the 2013 Point Foundation Scholars
BY

Advocate.com Editors
June 19 2013 6:00 AM ET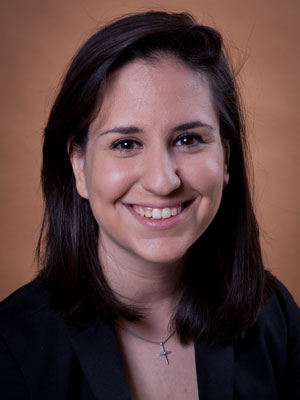 Alejandra Salinas
Alejandra was born in San Antonio and raised in Laredo, Texas, a primarily Hispanic community on the Texas-Mexico border. Alejandra first became engaged in politics during the 2006 immigration debate, when she organized a school walkout as a sophomore in high school to protest immigration reform. That experience solidified her passion for empowering underrepresented communities to find their voice.
From August 2010 through September 2012, Alejandra served as the first Hispanic president of the College Democrats of America, the official youth arm of the Democratic Party. During her tenure, the College Democrats experienced membership growth, hosted conventions with record attendance, and increased investments in state organizations.
Politics Daily has named her one of "Five Rising Stars Age 25 and Under." In May 2011, Alejandra delivered one of four remarks nominating Rep. Debbie Wasserman-Schultz as chair of the Democratic National Committee. Alejandra also served as the vice-chair of the DNC Youth Council and a member of the DNC LGBT Caucus. In June 2012, as a member of the Democratic National Convention Platform Committee, Alejandra voted to incorporate marriage equality into the Democratic Party platform. Alejandra was a superdelegate and addressed the floor at the Democratic National Convention on September 6, 2012, in a nationally broadcast speech. During the speech, Alejandra voiced her support for the president and came out to her friends and family as an LGBT Latina. She has appeared on various national media outlets. including Teen Vogue, USA Today, MTV, CNN, Politico, The Advocate, Univision, and Telemundo. Alejandra attends Boston College Law and hopes to pursue a career as a litigator.
What Alejandra hopes her scholarship will help her accomplish:
Thanks to the generous support of the Point Foundation, I will be able to pursue a career as a litigator without undertaking overwhelming student loans. The financial and professional support I will receive from the Point Foundation will serve as the foundation for success not only during my next two years of law school, but also during the beginning of my legal career.
What Alejandra is most excited about in being named a 2013 Point Scholar:
As a Point Scholar, I will have the opportunity to interact with some of the most talented LGBTQ youth and professionals in the nation. The struggles and successes of these students, especially the experiences of LGBTQ professionals who have overcome the challenges brought on by the intersectionality of being a queer person of color, will serve as a source of inspiration in my everyday life.
Alejandra's words of advice to LGBT youth struggling with familial rejection, educational difficulties, or other hardships:
My best piece of advice is to find pride in your queer identity. As Latinos, we are raised to have pride in our culture and heroes. Yet as a member of the LGBTQ community, we are never given the same encouragement. So it is up to each of one of us to find that pride inside each one of ourselves, and to make it unique to our story and our struggle. I encourage you to recognize your identity as something that makes you unique and something that can provide you strength in the face of adversity.