Meet the 2013 Point Foundation Scholars
BY

Advocate.com Editors
June 19 2013 6:00 AM ET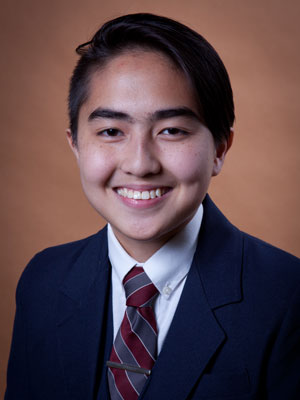 Ngoc Loan Tran
Ngoc Loan Tran was born in Sài Gòn, Việt Nam and raised in Charlotte, N.C. Ngoc Loan's whole life has been navigating the intersections of oppression through experiences of race, class, gender, migratory status, and sexual orientation. The core of Ngoc Loan's work for positive social change has always centered on the importance of a collective liberation in which no one is left behind and all have the opportunity to live as their holistic selves with justice and righteousness.
Ngoc Loan has had the honor of working in various capacities with racial justice, migrant justice, and LGBT justice organizations such as the Applied Research Center, United 4 the DREAM, and GLSEN as an organizer, trainer, panelist, public speaker, media representative and ambassador. From being a delegate at the 2010 White House Pride Reception to being recognized in the inaugural 100 Amazing Trans Americans You Should Know list this year, Ngoc Loan has worked to transform experiences of oppression-based trauma into learning opportunities with great humility. Through writing and storytelling and with great faith and hope, Ngoc Loan continues to envision a world in which we can and will all be free.
What Ngoc Loan hopes their scholarship will help them accomplish:
I hope that the scholarship will help me pursuing my educational goals with less worry about whether or not I will be able to afford the student debt that comes with post-secondary education. Additionally, I hope the scholarship will continue to provide me with opportunities to connect with other LGBTQ students doing great work all across the country.
What Ngoc Loan is most excited about in being named a 2013 Point Scholar:
The most exciting part about being named a Point Scholar is being able to say that I am joining so many other LGBTQ student leaders who are making the world a better place.
Ngoc Loan's words of advice to LGBT youth struggling with familial rejection, educational difficulties, or other hardships:
Remember to believe in the possibility of change, have hope that the world is becoming a better place every single day, and while it may feel like we have been forced out of so many places, we are actively carving out a spot for ourselves in this world.