Meet the 2013 Point Foundation Scholars
BY

Advocate.com Editors
June 19 2013 6:00 AM ET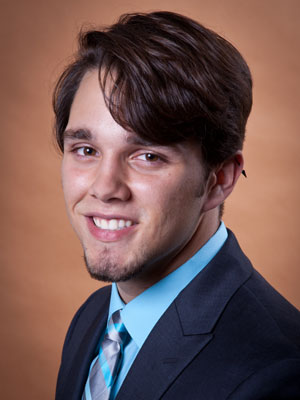 Nicholas A. Waltrip
Hailing from Miami, Nicholas Waltrip was born to an Irish father and an immigrant Cuban mother. When he was one year old, his parents divorced, spurring the series of events that have molded him over the years — a tumultuous divorce, a bitter relationship with his father, an abusive stepmother, constant economic hardships. This coupled with the struggle of coming to terms with his sexual orientation in a macho-centric, homophobic Latino community nearly drove him to suicide.
It was his single mother's support, resilience and steadfastness in the face of hardships that gave birth to his strong character and strength, and acted as the catalyst to his excellence in academia and extracurricular activities. From writing and cheerleading to gay rights and animal activism, Nicholas virtually has one foot in every realm of cultural influence. All this combines to create a synergy of activism and progress. It's a spirit that is all-encompassing and will permeate his studies at Florida State University, in his endeavor to promote a legacy of change and innovation in the field of medicine as well as on a local, personal level.
In the future, Nicholas hopes to open his own holistic medical practice, as well as constantly be on the forefront of change within the LGBTQ community. He also continues to pursue his passion for writing, and has already started a series of fiction novels. Driven by the hardships of his past and armed with his mother's fighting spirit, Nicholas charges forward into a bright future.
What Nicholas hopes his scholarship will help him accomplish:
A state of passion, activism, leadership, and excellence in whatever I do.
What Nicholas is most excited about in being named a 2013 Point Scholar:
Surprisingly, it isn't the financial aid that I am most excited about, although that is a plus. I am most excited about building my Point family and meeting all the amazing people associated with the foundation, not to mention meeting my mentor and establishing a close bond with them.
Nicholas's words of advice to LGBT youth struggling with familial rejection, educational difficulties, or other hardships:
It is not only courage or strength that you need to be successful and overcome hardship. It is a burning desire to show those who looked down on you that they were wrong and the conviction that, without you, the world is the less. Recognize your importance, own it, and share it.