Meet the 2013 Point Foundation Scholars
BY

Advocate.com Editors
June 19 2013 6:00 AM ET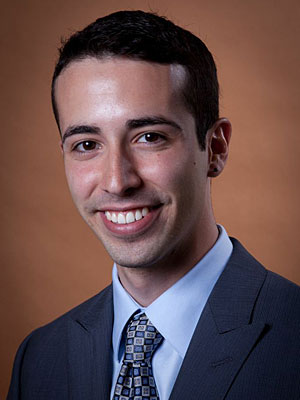 Brett Bruhanski
Born into a low-income Puerto Rican household, Brett Bruhanski was raised by his single mother in southeast Los Angeles. His conservative Catholic upbringing made realizing his sexuality an incredibly difficult process and caused him to fall into severe clinical depression up until he came out at the age of 16. Due to his illness, he was unable to finish high school on time and completed his diploma two years late at an adult high school program.
Understanding that community college was a chance at redemption, Brett excelled academically but also found solace in community service and social activism. Taking charge of the honors societies at Long Beach City College, Brett focused his outreach on the LGBTQ community, working with both the Gay and Lesbian Center in Long Beach and Point Foundation in Los Angeles.
Finding passion in politics, policy, and leadership, Brett graduated at the top of his class and transferred. Studying political science and public policy at the University of California, Berkeley, Brett immediately got involved in school politics with the Associated Students of the University of California. He hopes to positively impact the experience of marginalized communities at Cal and in the Bay Area before moving on to graduate school for public policy.
What Brett hopes his scholarship will help him accomplish:
I hope that the Point Foundation scholarship will provide me with mentoring and connections that will turn me into an effective agent of change for the LGBTQ community. Being politically involved is something I have always been passionate about, but I found it hard to navigate politics since I am low-income and usually stuck in a position that makes it hard to participate. Not only do I no longer have to worry about finances when it comes to my education, but I also have the opportunity to develop into a true leader in my community, all thanks to Point Foundation.
What Brett is most excited about in being named a 2013 Point Scholar:
I am excited about inspiring others. In 2005, I was struggling with coming out in high school until I found out about Point Foundation in a random encounter with Time magazine at a doctor's office. Although I was not in a position to receive the scholarship at the time, I was inspired by the stories, goals, and achievements of the Point Scholars. Now that I am one of them, I want to do exactly what those scholars did for me — motivate and give others hope. Point Foundation does not just award a handful of students each year, it also influences thousands of youth that will grow into the next generation of LGBTQ leaders.
Brett's words of advice to LGBT youth struggling with familial rejection, educational difficulties, or other hardships:
Love yourself — nobody can take that away from you. I learned that back when I was struggling with depression after coming out in a conservative Catholic family and a horrible high school experience. Over time, things got easier, but I was unable to wait things out. I found that once I truly embraced myself and accepted who I was without holding myself to anybody else's standards, I was much happier. Only then was I able to pursue my dreams.