Meet the 2013 Point Foundation Scholars
BY

Advocate.com Editors
June 19 2013 6:00 AM ET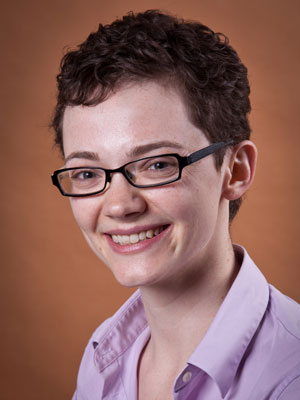 Somjen Frazer
Somjen Frazer grew up in North Carolina and attended Cornell University as a Presidential Research Scholar, where she led an initiative to improve health care access for women who partner with women. She received her master's degree in sociology from Oxford University as a Rhodes Scholar, where her dissertation focused on the police implementation of and community response to hate crime policy. She founded and currently runs a research and evaluation group dedicated to serving government and not-for-profit organizations with a focus on LGBTQ and intersectional research projects.
She has worked with Lambda Legal, the National Gay and Lesbian Task Force, SAGE, the Empire State Pride Agenda, and many other organizations. Her work has been cited in state and federal policy initiatives on violence, international LGBT rights and healthcare for LGBTQ people. She hopes to deepen her knowledge of research and LGBTQ activism through her Ph.D. at Columbia University's Mailman School of Public Health and looks forward to further opportunities to teach and mentor young people interested in using research for social change.
What Somjen hopes her scholarship will help her accomplish:
I hope to become a better researcher and advocate for the LGBTQ community.
What Somjen is most excited about in being named a 2013 Point Scholar:
I am excited about the chance to connect with other LGBTQ leaders and advocates.
Somjen's words of advice to LGBT youth struggling with familial rejection, educational difficulties, or other hardships:
There are many LGBTQ adults out there who can serve as good mentors for you; seek them out and allow them to find you.