One Entire Day in LGBT America
BY

Advocate.com Editors
December 13 2013 1:00 PM ET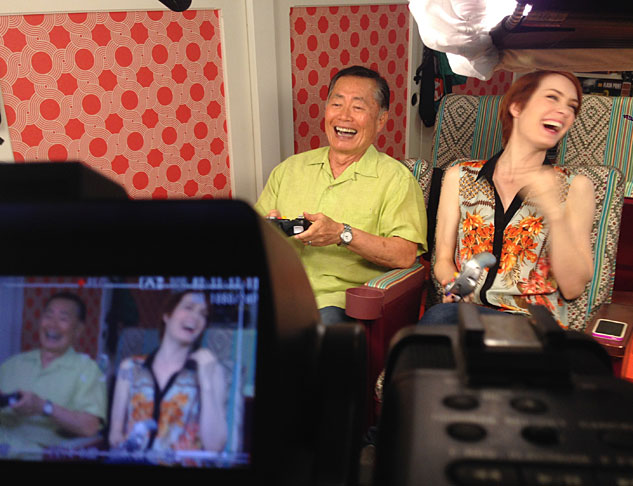 2:30 p.m. George Takei plays a video game with Felicia Day as they shoot an episode of her YouTube series, Co-Optitude, in the garage of her Los Angeles residence.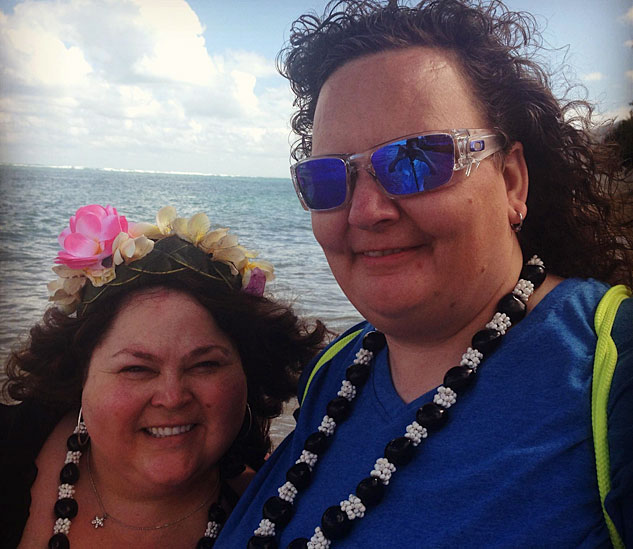 2:30 p.m. Jennifer Zondervan maried the love of her life in Oahu.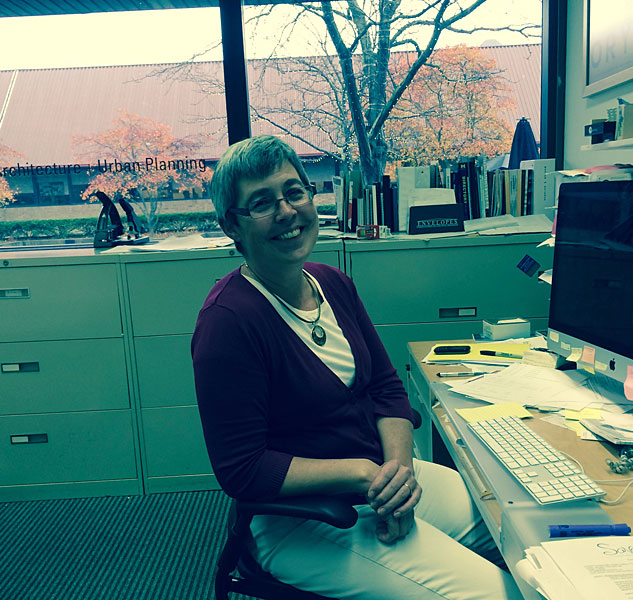 2:40 p.m. "A pause in the day during the busy season of coordinating faculty travel. Now get back to class and continue being the amazing force for change that is the life of college students!" — Laura Brown, department secretary at the University of Michigan, Taubman College of Architecture and Urban Planning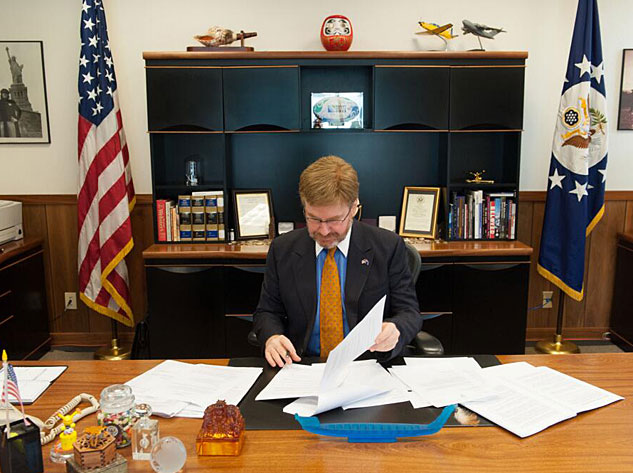 3:08 p.m. Ambassador David Huebner is working in his office, another #dayinLGBT.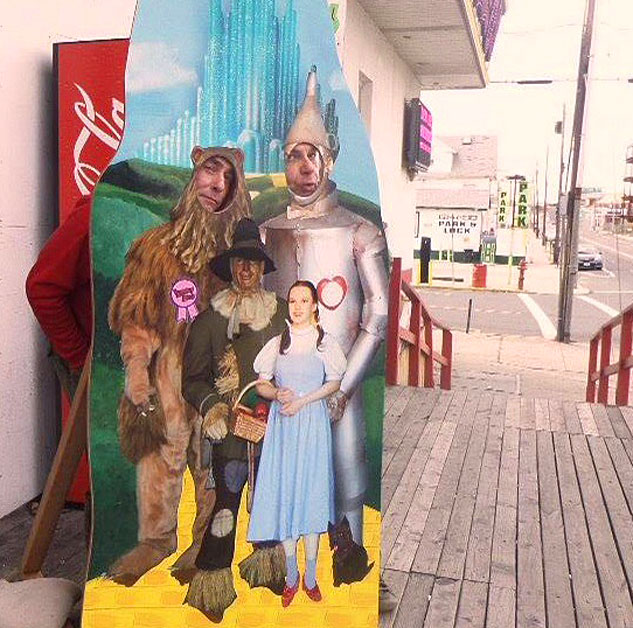 3:15 p.m. In Seaside Heights, N.J., Kevin and Don Norte camp it up as "friends of Dorothy" as they pose for a photo at Lucky Leo's on the Boardwalk. The couple, from Los Angeles, fell in love at the Jersey Shore when they were 16, and returned to visit family and friends and to help keep JERSEY STRONG and celebrate marriage equality in the Garden State.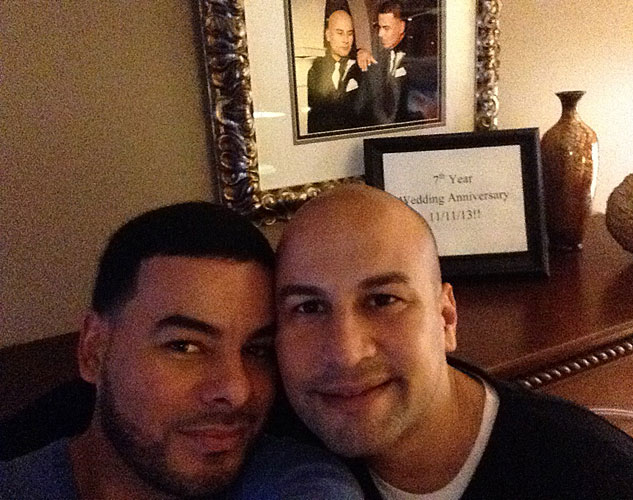 3:16 p.m. Anthony Cuevas and his partner celebrate their seven-year wedding anniversary!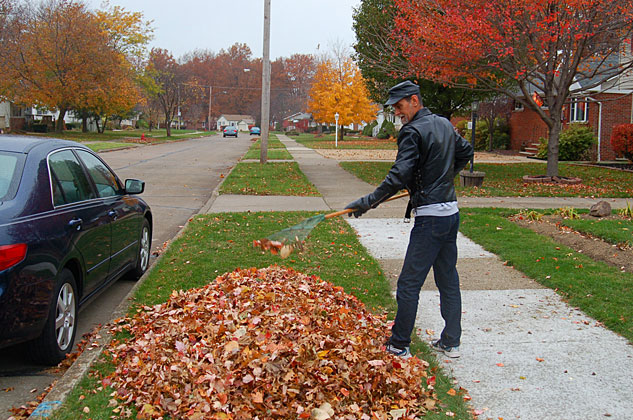 3:20 p.m. Jack Giles in Seattle sends a picture of his husband raking the leaves in the front yard.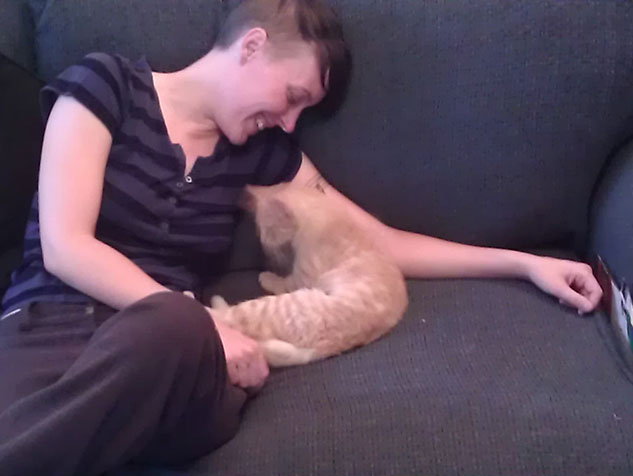 3:25 p.m. Omy Keyes's girlfriend, Brady, plays with our new kitten, Panini, on the couch at home in Tempe, Ariz.

3:27 p.m. Ryan Moore is enjoying a sundae on National Sundae Day!

3:30 p.m. Chad Thompson and his partner hanging with his boyfriend as he looks out the window at the rail system while staying at the Ibis Hotel in Amsterdam.