One Entire Day in LGBT America
BY

Advocate.com Editors
December 13 2013 1:00 PM ET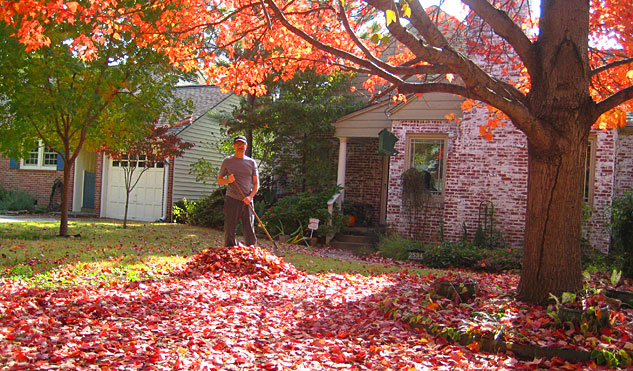 3:30 p.m. "Oklahoma, pushing the Gay Agenda ... or just raking the leaves with my husband." — Barry Hensley writes from Tulsa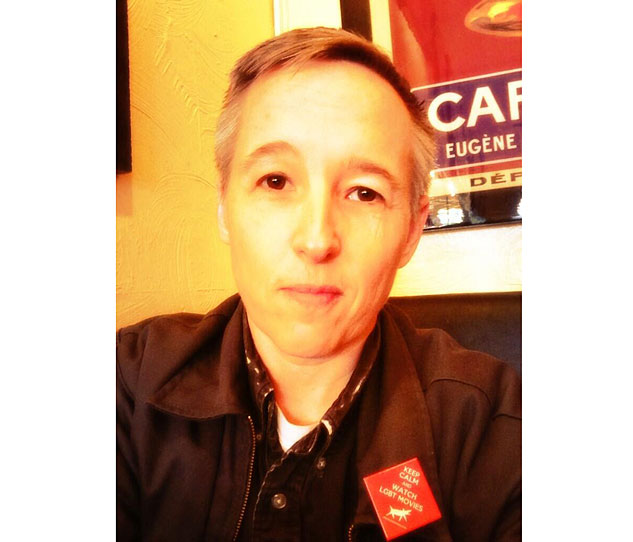 3:32 p.m. Wolfe marketing VP, @JenniOlson, hard at work promoting great #LGBT movies in San Francisco!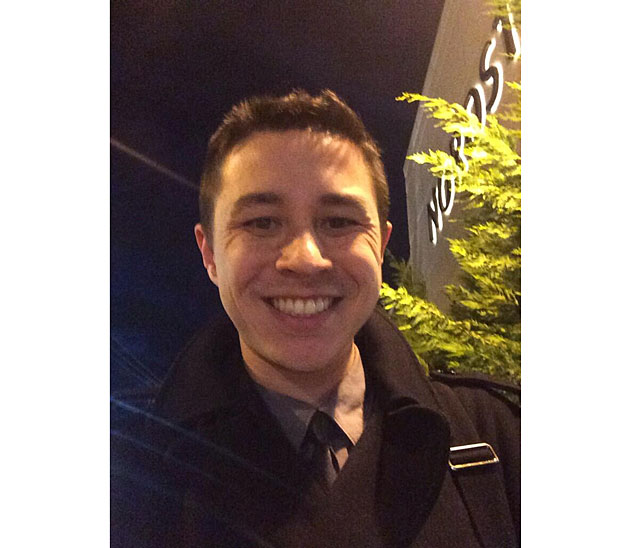 3:33 p.m. Ryan Deleon leaves work and it's dark outside. #Nordstrom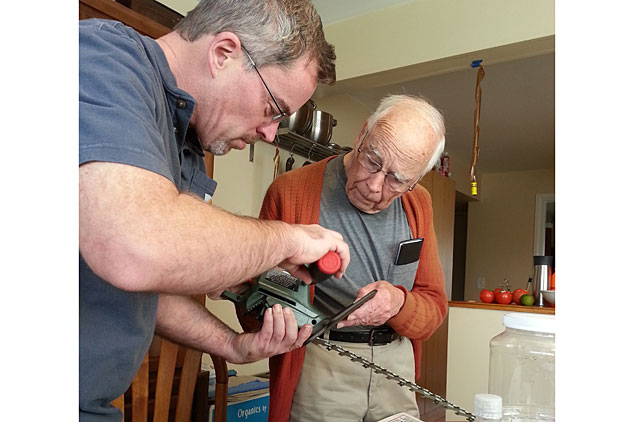 3:55 p.m. In Beacon Hill, Seattle, Chris Cochran (left) and his 83-year-old father, Don, repair a bush hedger. Photos sent in by Gary Higashi.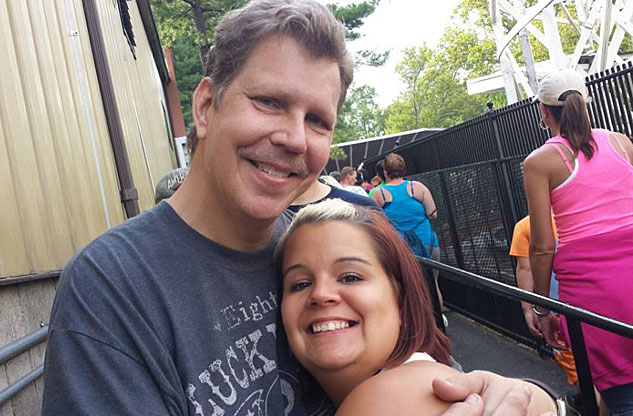 4:00 p.m. "Having a fun day at Kennywood Amusement Park in Pittsburgh with co-worker Tara Wise and others." — Paul Senules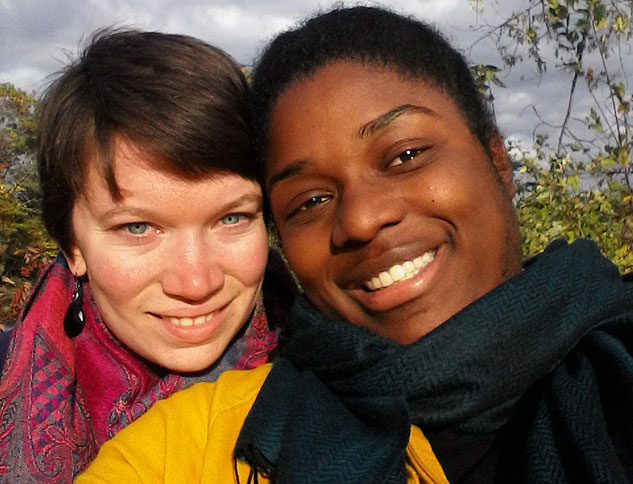 4:10 p.m. Amanda Scherer went for an afternoon hike with a friend on a trail in St. Paul, Minn. "Chilly but sunny!"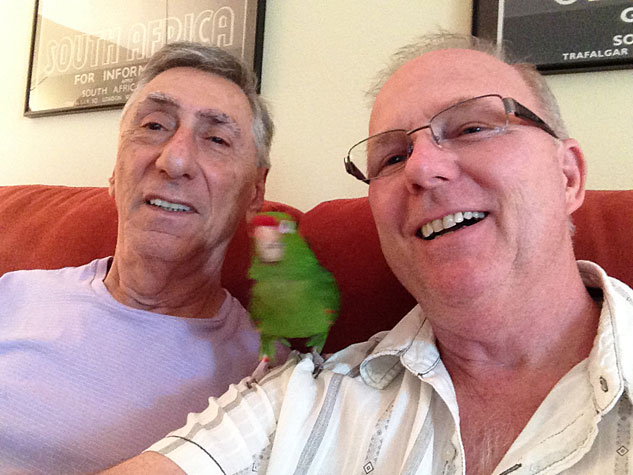 4:10 p.m. J. Leo Sadukas writes from Clearwater, Fla., "My husband, Mel Orange, and me with our conure parrot Bingo. We were married in NYC this past July after 35 years together."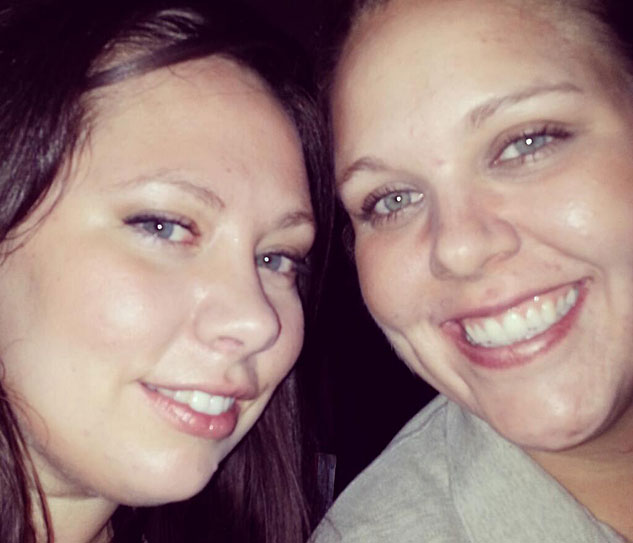 4:14 p.m. Jess Degrasse and her love of 7+ years.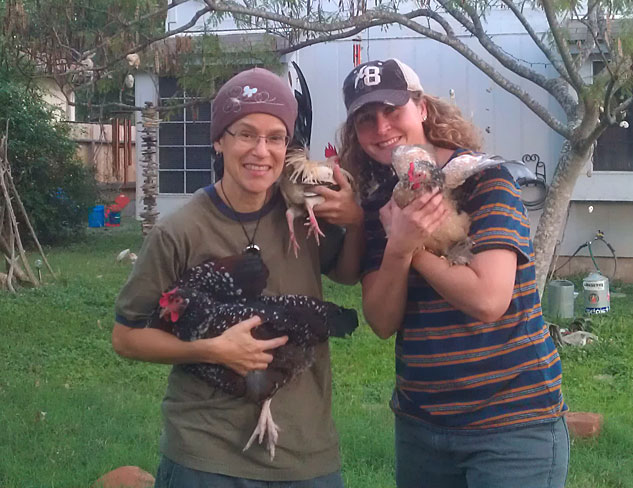 4:15 p.m. Scientist Rae Stegall and partner in Austin relax after work with their pet chickens.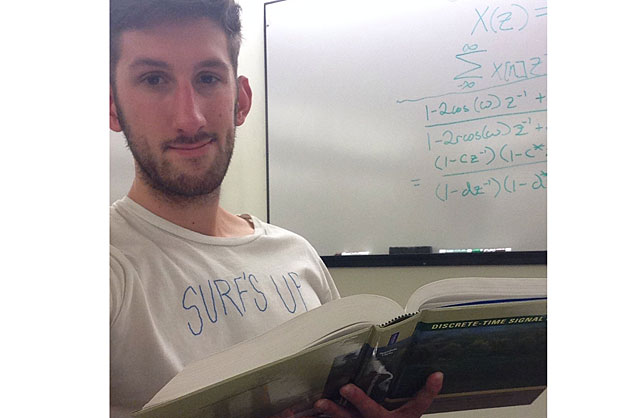 4:27 p.m. "Today is my 22nd birthday! I'm studying for exams coming up in my digital signal analysis and seismic data processing classes here at the Colorado School of Mines. Just one more semester until I get my B.S. degree in Geophysical Engineering. Then off to grad school to get my Ph.D. in Earthquake Seismology. First, though, birthday dinner tonight in Denver with my partner, Calin!" — Ian Stone