40 Under 40
BY

Advocate.com Editors
April 17 2013 4:00 AM ET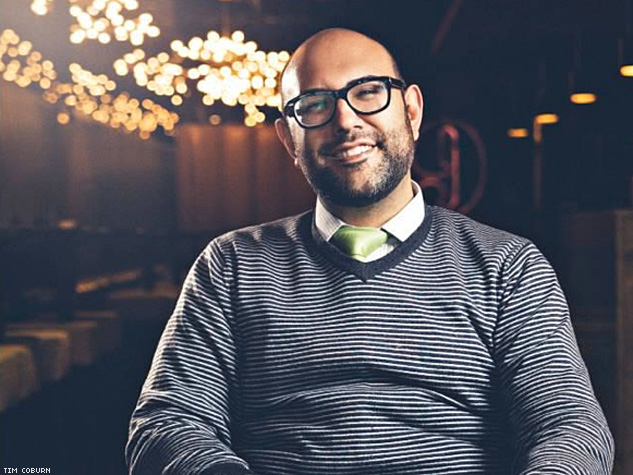 Ruben Gonzales
36 / Washington, D.C.
Deputy Vice President for Resource Development, National Council of La Raza

As the first openly LGBT person to serve on the management team of the National Council of La Raza in its 45-year history, Ruben Gonzales knew he had some stereotypes to dispel. The nation's largest organization advocating for Latino civil rights had generally avoided LGBT issues, seeing them as separate from those affecting Latinos. But that all changed when Gonzales joined NCLR in 2009, bringing his out and proud politics — and his husband, Joaquin — into the visible forefront of the organization.

Gonzales was a driving force behind La Raza's endorsement of marriage equality in 2012, the first time the organization had explicitly endorsed an LGBT cause.

"I think sometimes there is an assumption with Latinos that there are not LGBT people in the community," says Gonzales, who worked with the National Gay and Lesbian Task Force, Urban Assembly, and GLAAD before joining La Raza. "But there's millions of us, and we're strong and we're loved. You don't have to sacrifice being Latino or being LGBT to be part of both communities."

Gonzales, who has been out since he was 17, says remaining closeted would have kept him from making connections and changing hearts and minds, which Gonzales sees as a crucial component to disproving that myth that the Latino community is widely antigay.

"I don't want people to assume that Latinos are more homophobic or less likely to be supportive [of LGBT people]," says Gonzales. "I've even had a chance to push on some Latinos who say, 'This isn't what our community does' or 'We can't embrace this.' I'm like, 'Hey, don't blame being Latino for you being a bigot.' " @rubenjgonzales
Photography by Tim Coburn at Number Nine Bar in Washington, D.C.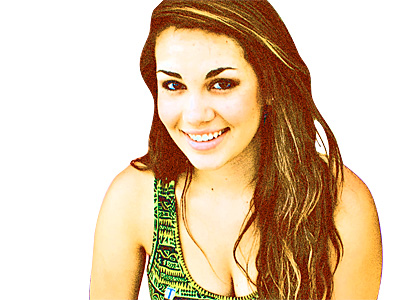 Somáh Haaland
19 / Albuquerque
Political Record-setter

Most college freshmen don't manage to make history, but most aren't Somáh Haaland. The University of New Mexico student was the youngest LGBT delegate at last year's Democratic National Convention. "I've grown up around politics," she says. "And it's made me realize just how important they are."

Haaland started pitching in for President Obama's reelection early, cofounding the Bulldogs for Obama group at her high school. Now a theater major with plans to join the Peace Corps after graduating, Haaland has a girlfriend and identifies as bisexual, but says she's still exploring her sexual identity.

"I just met my father recently, and my whole life I thought I was supposed to like guys," she says. "After meeting my father, I've kind of stopped caring about attention from guys." @somahmarie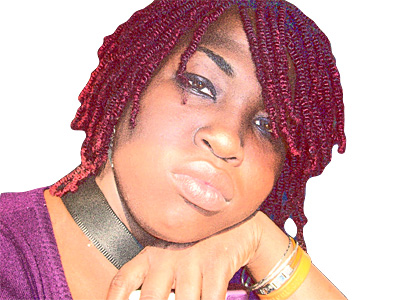 Terra Tempest Moore
25 / Washington, D.C.
Activist and Healer

Last year Terra Tempest Moore was honored with a Metro Weekly Next Generation Award for her work as a peer educator with the STIGMA (Spreading Truth Is Gaining Mass Appeal) project at Metro Teen AIDS as well as her ongoing efforts with the Sexual Minority Youth Assistance League. "I think it's because I just never said no," she says. But after her mother died she went back to school for massage therapy — a different kind of helping profession — and now has her mind set on opening an LGBT-specific spa one day. Moore also works with the DC Trans Coalition and Transgender Health Empowerment, and she is on the national advisory board for the Center of Excellence for Transgender Health, which is based in San Francisco, where she hopes to move for her gender reassignment surgery. @esoterra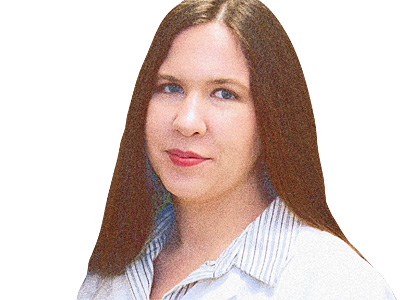 Lauren B. Beach
29 / Minneapolis
Ph.D. Student

One glance at Lauren Beach's LinkedIn page and you'll wonder where she finds the time to sleep, much less hang out at the White House. But Beach, who spends her days doing HIV/AIDS research and studying for her doctoral degree in biology and genetics from the University of Minnesota and just received a law degree from that institution, has done just that. Due to her work with the Bisexual Organizing Project — where she's spent years as the board chair and since February has been secretary — she's been to the president's LGBT Pride Month Reception and learned a great deal at the White House.

Most of that education came from attending policy briefings on issues of interest to LGBT Americans. She also met with a White House liaison earlier this year at Creating Change, as part of her participation with the Bisexual Leadership Roundtable. "Often people assume that policies benefiting gay, lesbian, transgender, and/or straight people will automatically benefit bisexual people too, but this is not always true," she says.
"Sometimes evidence shows that the inclusion of bisexual and other nonmonosexual people requires specific interventions that target our populations in particular."

Next up, she's pushing President Obama to recognize Celebrate Bisexuality Day (September 23) and putting together the Bisexual Organizing Project's annual conference.
@laurenbbeach