Oakland, Calif.
BY

Diane Anderson-Minshall
May 02 2013 3:57 PM ET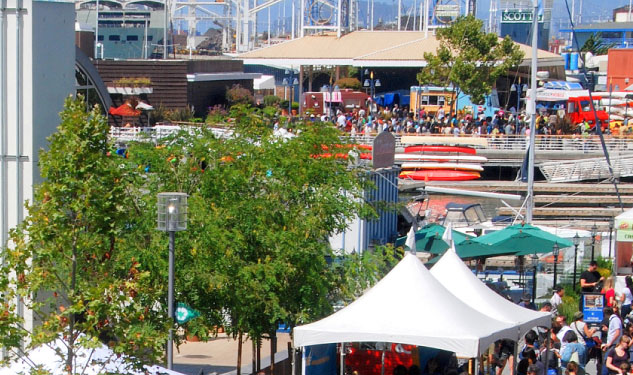 Romance Factor
There's nothing like a working seaport to make a girl hum the '70s sailor love classic "Brandy (You're a Fine Girl)," and though the woman in that song lost her lover to the sea, Jack London Square offers plenty of opportunity for you to swoon. The tiny streets, tucked-away boutiques and bars, and romantic, fog-drenched seascapes all make for amour. But if you're a Star Wars fanatic, there's something more: Look to the sky from your hotel and you'll see the iconic Oakland loading cranes, giant white metal creatures that are said to be George Lucas's inspiration for the All Terrain Armored Transports (the four-legged walking robots called AT-ATs in The Empire Strikes Back). It's a chance to geek out with your heart out.