One Entire Day in LGBT America
BY

Advocate.com Editors
December 13 2013 1:00 PM ET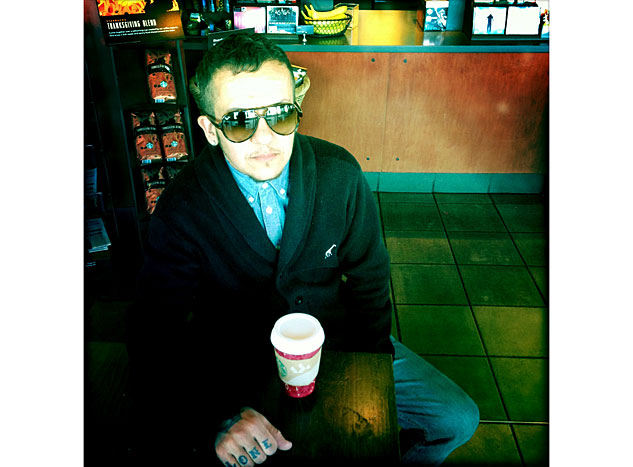 11:50 a.m. Lucas Silveira of the Cliks, on tour somewhere between Denver and Nebraska. Refueling.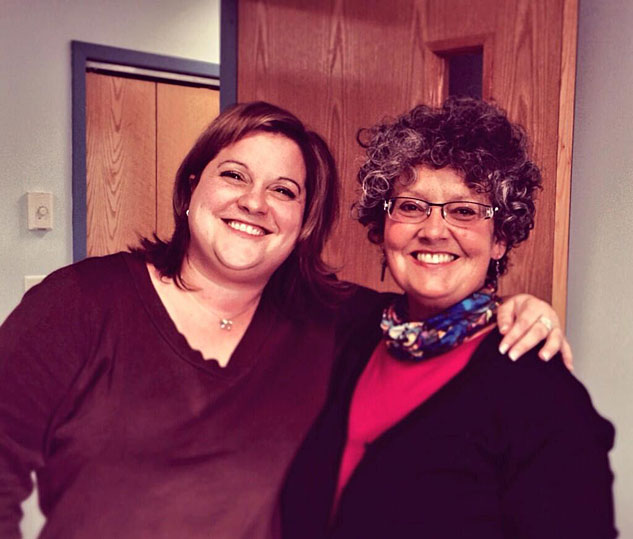 11:59 a.m. Melanie Austin says, "Having a partner in crime at work makes a day so much better. Love my colleagues."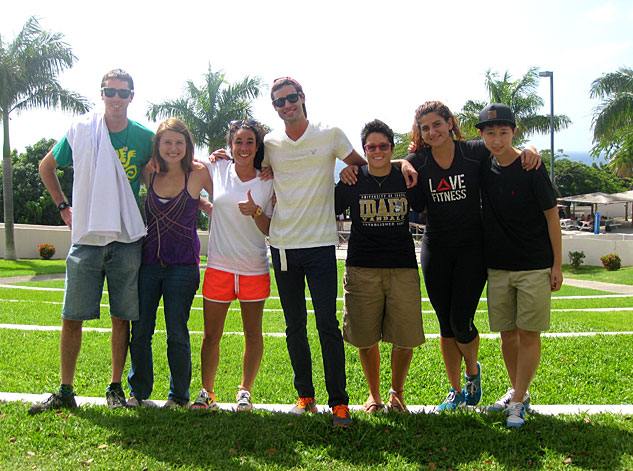 12 p.m. "We are students at Ross University School of Veterinary Medicine in St. Kitts, West Indies. We wanted to show America that although we are all going to school in a country where you can go to jail for up to 10 years for being gay, we are all still standing strong and proud. We have come together to break down barriers and show the world that just because were gay and just because there is still hatred in the world, that we can be a part of the solution. We do not stand down, we have all risen above to go after our dreams and continue to be who we are. Thank you for letting us have the opportunity to be a part of The Advocate."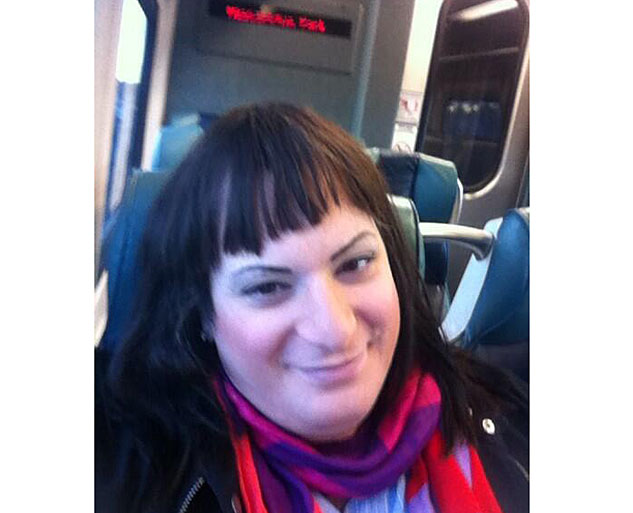 12:10 p.m. Libby Walters is getting ready to face her adoring public while conducting trains on the LIRR.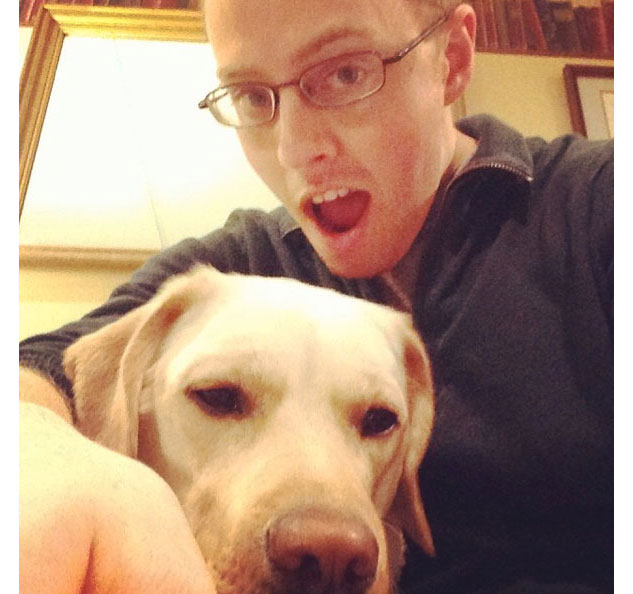 12:18 p.m. John Scholl is having lunch and hanging with his puppy.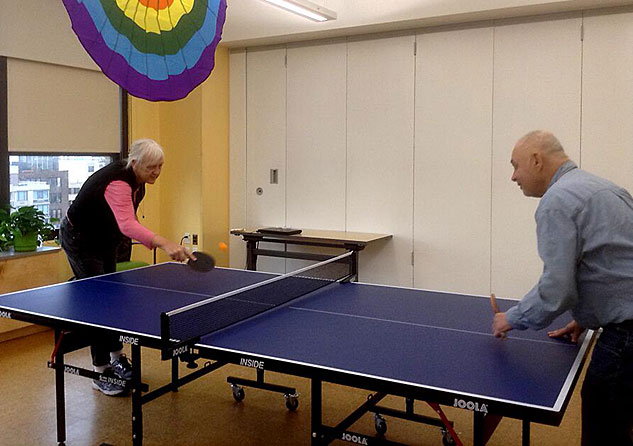 12:25 p.m. "We have a lot of #dayinlgbt pics to share! Just some peeps playing #pingpong. Nothing scary here!" — Sent from SAGE USA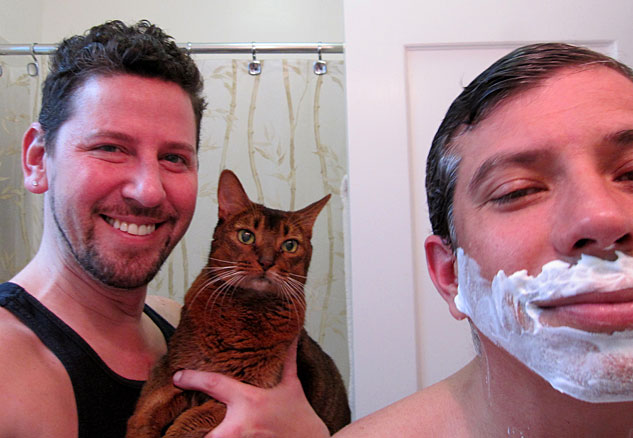 12:30 p.m. Ren Sanz and furry companion help his husband get ready for work in San Francisco.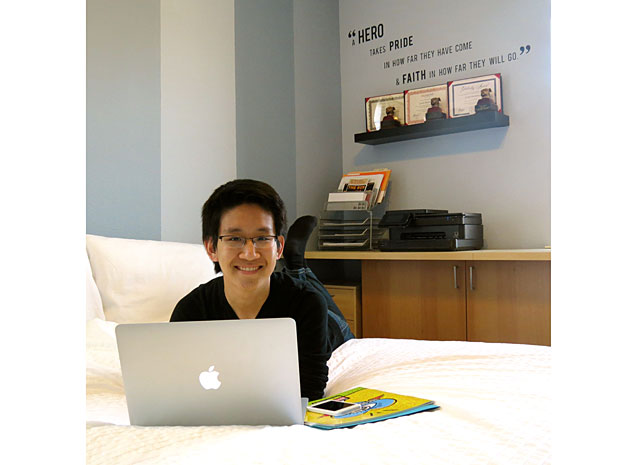 12:41 p.m. "At 20, I read the quote on my wall thinking of all the possibilities that I can now have by remembering our history of the LGBT+ community. As an advocate for LGBT+ people — yes, we are all just people — I have been fortunate enough to be called a hero by many youth in our community. It is a rewarding experience to know that every night I go to sleep with a smile on my face to know that I've been able to make a difference in at least one person's life. An advocate's job is never done, and this is where the ideas spur." — Justin Kamimoto, in Clovis, Calif.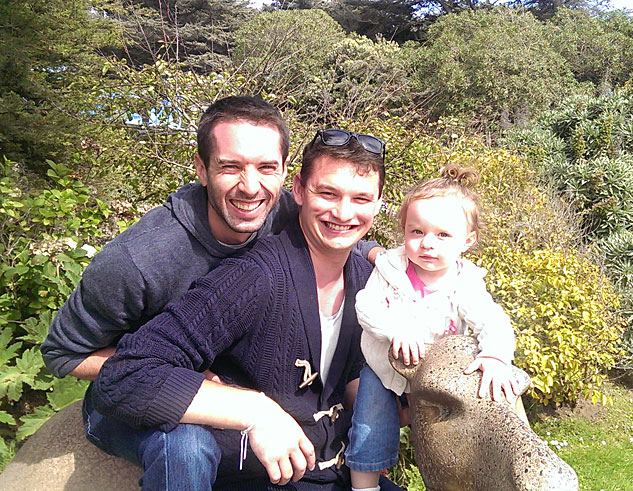 1:15 p.m. " After a great day wondering around the San Francisco Zoo, Jared, Cara, and I took a moment near the entrance to take a great family photo." — Jonathan O'Dell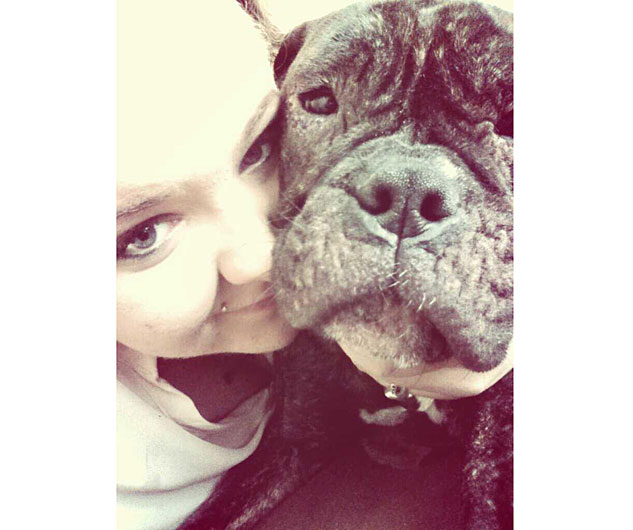 1:24 p.m. Samantha Davis is just taking selfies with her puppy instead of doing her homework.