PHOTOS: New Exhibit Highlights Diversity of LGBT Families
BY

Alex J Davidson
November 12 2013 6:00 AM ET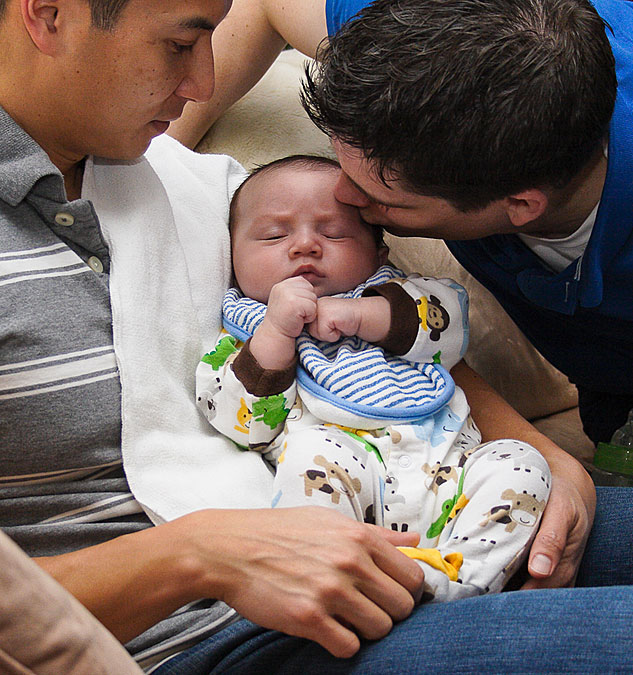 Photo by David Sweet

Center director Dave Christensen says the project is something he has wanted to do for a long time.

"I thought it would embrace the spirit of Harvey and combine photography and our community together in a more personal and intimate photography exhibit," he says. "As we all know, we do choose and create family outside of our blood families, and these are equally vital to everyone's well being and lives. It's spot on with what Harvey would have embraced, and I was honored to direct and curate this exhibit with our hardworking staff and volunteers."

The exhibit portrays the breadth and depth of the term family in the LGBT community. Even though marriage equality is sweeping the country, not all families have access to marriage, and some choose other arrangements that best suit their needs.