Inventing the California Boy
BY

Christopher Harrity
June 29 2013 4:00 AM ET
Bob Mizer: The King of California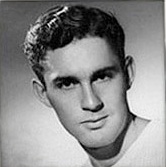 Bob Mizer (pictured, left), more than any other photographer or artist, pushed the California dream by photographing literally thousands of young men in his Los Angeles studios, often in the outdoor areas in the bright Southern California sunlight. Bob was brazen in his approach, walking up to handsome, muscular men on the beach and handing them a business card. He introduced himself to fresh young faces as they stepped off the buses and trains, recently arrived from land-locked states and farm chores.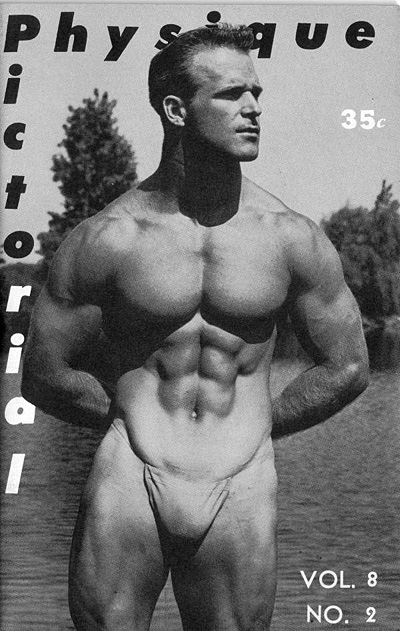 Robert Henry Mizer (March 27, 1922 – May 12, 1992), was catapulted into infamy in 1947 when he was convicted of the unlawful distribution of obscene material through the U.S. mail. The material in question was a series of black-and-white photographs, taken by Mizer, of young bodybuilders wearing what were known as posing straps — a precursor to the G-string.

He established the influential studio the Athletic Model Guild in 1945 and published the first issue of Physique Pictorial. With assistance from his mother, Delia, and his brother, Joe, he would go on to build a collection that includes nearly one million different images and thousands of films and videotapes.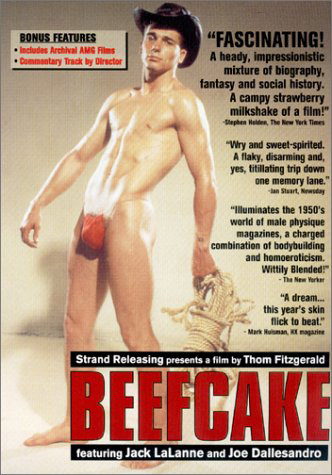 Mizer introduced many soon-to-be famous artists like Tom of Finland and Harry Bush in the pages of his small magazine. He influenced artists Robert Mapplethorpe, David Hockney, and Gore Vidal.

In 1999, Beefcake, a docudrama directed by Thom Fitzgerald, was prodduced, inspired by a picture book by F. Valentine Hooven III (published by Taschen).
For more information, visit BobMizerFoundation.com. Also check out this great Taschen book by Dian Hanson, Bob's World: The Life and Boys of A.M.G.'s Bob Mizer.
See more of Bob Mizer's photos on the following pages >>>