Mommies Dearest: Mothers and Gay Sons on Film
BY

Advocate.com Editors
January 16 2014 9:00 AM ET
UPDATED:
January 16 2014 12:23 PM ET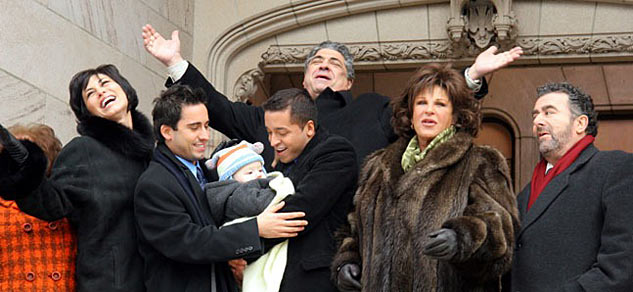 Oy Vey! My Son Is Gay! (2013)
OK, we admit. We didn't see this one. But, hey, it's Lainie Kazan, so we had to add it. This farce is about mother Shirley Hirsch (Kazan) and her agenda to get her son (John Lloyd Young as Nelson) married to a nice Jewish girl. Nelson is busy hiding in the closet with his hot little boyfriend, Angelo (Jai Rodriguez of Queer Eye for the Straight Guy fame). Hilarity ensues, identities are revealed, tears are shed, rights are supported. Surprisingly, this film was not made in 1988. Sure are a lot of Jewish mother-son films out there, huh?