November 9, 2012
BY

Advocate.com Editors
December 14 2012 7:00 AM ET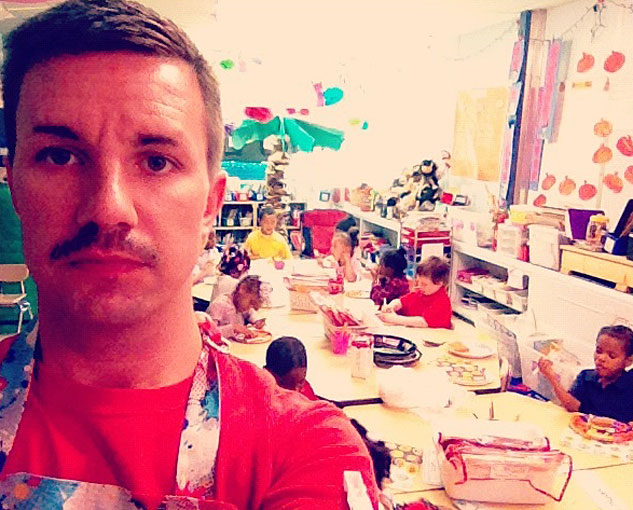 2:49 p.m., Nashville: Kindergarten teacher Greg Warren instructs kids on the importance of Veterans Day.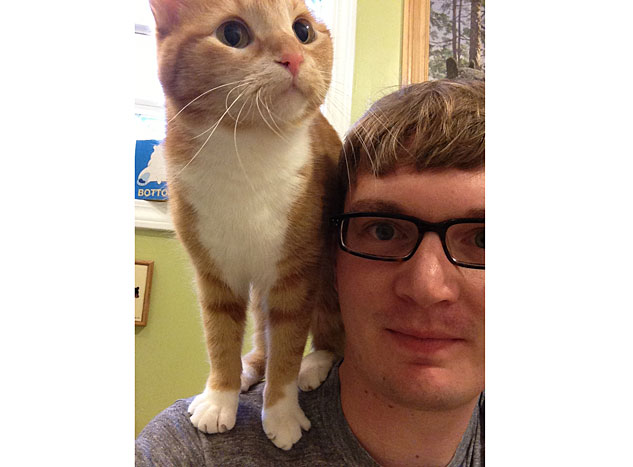 2:51 p.m., Chicago: Nathan Adloff's two-year-old kitty, Gertie, is small enough to sit on his shoulder. She likes to jump up there as he works on writing his new screenplay about when he was the only guy on the girls' volleyball team in school in small-town Illinois.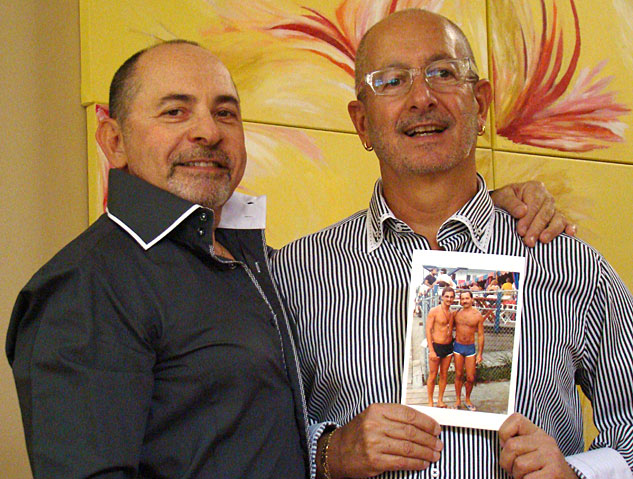 2:52 p.m., Fort Lauderdale, Fla.: Richard Gluckman and his partner, Arthur, on Arthur's 66th birthday. They have been together 44 years. Arthur holds a picture of them taken in 1981 on Fire Island.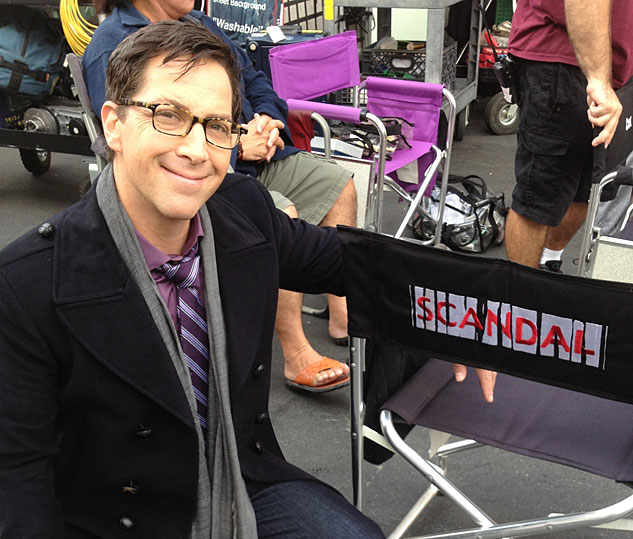 3 p.m., Los Angeles: Dan Bucatinsky on the Sunset Gower Studios set of Scandal as James, the husband of the gay chief of staff.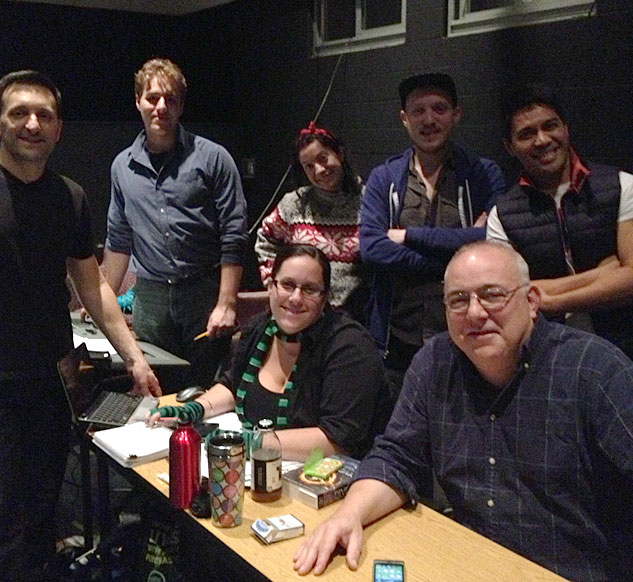 3 p.m., Chicago: At the Hoover-Leppen Theater, the cast and crew at the final dress rehearsal of At the Flash, a new play by Sean Chandler and David Leeper.