Reasons For Pride 2013
BY

Advocate.com Editors
May 23 2013 7:30 PM ET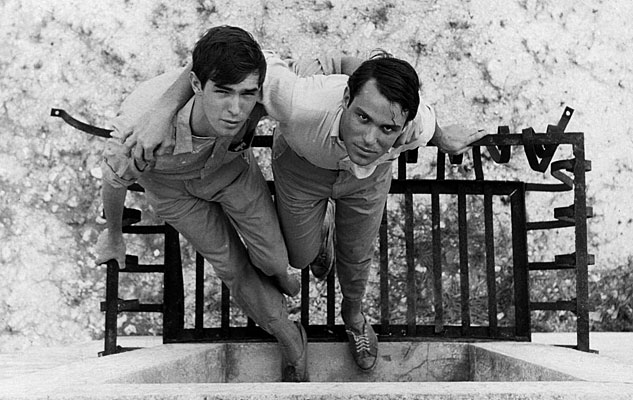 Because the Leslie-Lohman Museum of Gay and Lesbian Art is making sure our artists don't fade away
The New York City space mounts exhibits of pioneering artists others wouldn't touch, as in the current "Paul Thek and His Circle of Friends," exploring the frankly gay work Thek produced in the repressive 1950s (preceding his 1960s fame for pieces that resembled slabs of meat), plus that of the artists who influenced and were influenced by him.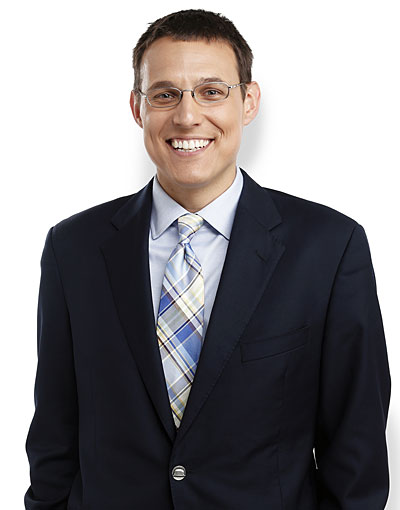 Because MSNBC is now gayer than ever with its third out anchor, Steve Kornacki (pictured left), who joins Thomas Roberts and Rachel Maddow.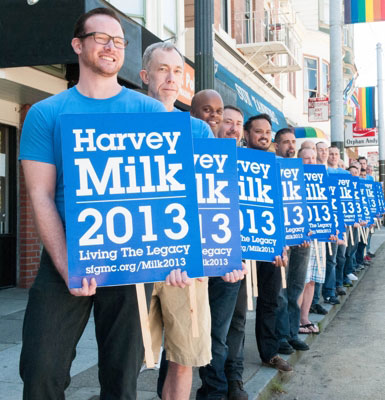 Because our artists honor our heroes
The San Francisco Gay Men's Chorus 35th Anniversary Concert, with the theme "Harvey Milk 2013," will feature the world premiere of the choral work "I Am Harvey Milk," with words and music by Andrew Lippa. The concert will include several pieces of performance art celebrating Milk's legacy as well. This year is also the 35th anniversary of the assassination of San Francisco city supervisor Milk, one of the first openly gay elected officials, so the event commemorates "the death of one icon and the birth of another," as organizers put it. Performances will be June 27 and 28.

Because Jane Lynch will not stop making you laugh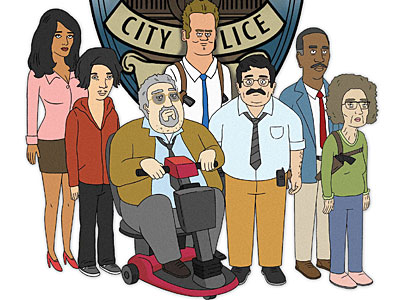 Funny lady Jane Lynch will leave the tracksuit at Glee when she joins another Fox show, Murder Police, an animated series set in a police precinct. The show, by Family Guy's David A. Goodman and up-and-comer Jason Ruiz, will debut this fall. Ruiz stars as nerdy, clumsy, but well-meaning cop Manuel Sanchez, whose partner, Tommy Margaretti (Will Sasso), takes bribes, breaks rules, and loves to punch perps. Lynch plays self-righteous detective Justice, and Wilmer Valderrama portrays tricky undercover officer Donel.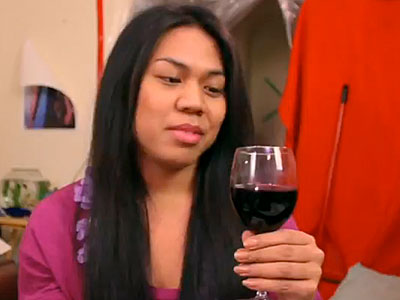 Because you can make a comedy series about trans people starring trans people
The Switch is the first comedy series about trans people, using trans actors in all the roles, and much of the creative team behind the entertaining Web series is also transgender. Domaine Javier (pictured right) plays Sü, a 27-year-old who just came out as trans at work before getting laid off and losing her apartment. It sounds heavy, but it's actually funny and relatable. A Kickstarter campaign aims to keep the episodes coming.

Because pro athletes know they influence the everyday sports fan
That's why dozens of gay and allied players, administrators, and sports personnel sent a friend of the court brief supporting marriage equality to the U.S. Supreme Court for the hearing challenging California's Proposition 8. Their rationale, according to the brief, was that if they show their support, gay players may feel more comfortable coming out, and more fans may feel more sympathetic to gay rights. Looks like a win-win situation.