Hot Sheet: Twin Heartthrob
BY

Advocate.com Editors
January 25 2013 4:18 PM ET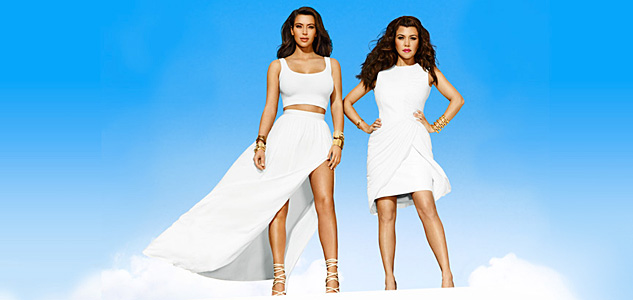 6. TV: Kim and Kourtney Take Miami on E!
Long before there was a Kanye baby on the way, Kim Kardashian and her less celebrated but more stable sister filmed this season of Kim and Kourtney Take Miami, the E! Series that was once called Kourtney and Khloe Take Miami (but then Khloe got a life, er, had "work commitments" and brought in Kim, who generally has nothing else to do). The rebooted series premiered last week with a much-ballyhooed episode in which Kim criticized Kourtney for her "boring" mom life and said she'd just die if she had a kid right now (cue: the Kimye baby news that we all know by now). This week's episode, which is reportedly all about Miami's lesbian scene, remains to be seen, but since Kim was single during filming and loves attention from people of all genders, anything's on the table as the Kardashian sisters take over South Beach. Is this our last chance to see a Kardashian lez out? Probably not, since there are two more Kardashian teens waiting in the wings for their shot at fame. But still, we'll tune in.

Oh, and here's a video of Kim using Kourtney's breast milk to treat her own psoriasis. We're not kidding.