Hot Sheet: Go-getters
BY

Advocate.com Editors
September 06 2013 3:00 PM ET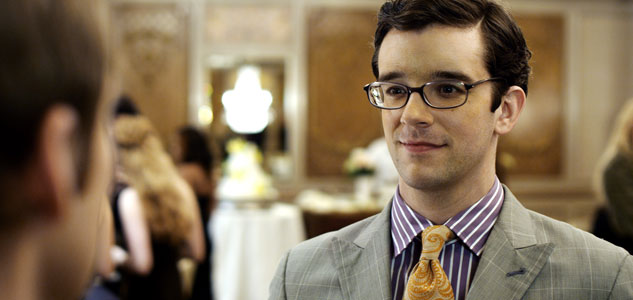 5. DVD/Video on Demand: Petunia
This quirky family comedy from director Ash Christian (The Magic of Belle Isle, Mangus!) chronicles "a family in progress." Starring out actor Michael Urie (TV's Partners, Ugly Betty) alongside Tobias Segal (Men in Black 3, Rocky Balboa), Thora Birch (American Beauty), Brittany Snow (Pitch Perfect, Hairspray), and Oscar nominee Christine Lahti, Petunia proves that for some families, even a live-in shrink can't solve the dysfunction. While Mom (Lahti) is a therapist who could benefit from some head-shrinking herself, Dad (David Rasche) is hiding his erectile dysfunction under an utterly disaffected personality, and the adult children are each battling their own issues and egos. That puts Charlie (Segal) in the all-too-familiar position of trying to manage his family while still maintaining some semblance of a life. When Charlie meets George McDougal (Urie), he's ready to get serious and build his own family. And the feelings seem mutual until George's wife (Snow) returns home early after a long trip. Needless to say, absurdity ensues. Catch Petunia on DVD and On Demand, now available through Wolfe Video.
Watch the trailer below.