Seat Filler: Best NYC Theater of 2012
BY

Brandon Voss
December 19 2012 4:14 PM ET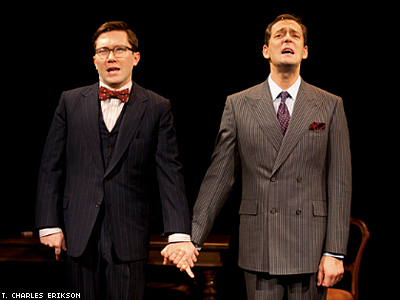 7. February House
Gabriel Kahane and Seth Bockley's hauntingly sublime chamber musical starred out singer-songwriter Julian Fleisher as flamboyant editor George Davis, who created a bohemian Brooklyn commune in 1940 for colorful luminaries such as W.H. Auden, Benjamin Britten, Chester Kallman, Carson McCullers, Erika Mann, Peter Pears, and Gypsy Rose Lee — most gay or bisexual behind closed doors, all seeking inspiration at the dawn of war.
Public Theater, closed.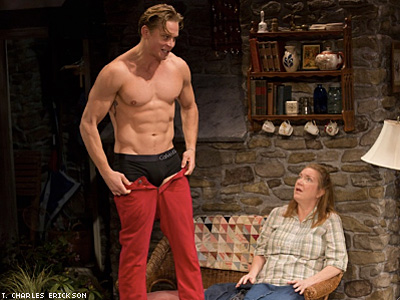 6. Vanya and Sonia and Masha and Spike
Out playwright Christopher Durang relocates Chekhovian themes of discontent and longing to Pennsylvania in his winsomely quirky comedy starring David Hyde Pierce, Sigourney Weaver, and Kristine Nielsen as squabbling siblings. Gifted with a show-stopping monologue about his nostalgic resistance to change, Pierce's Vanya, a gay aspiring playwright, is especially entranced by Billy Magnussen as his sister's exhibitionist boy toy.
Lincoln Center's Mitzi E. Newhouse Theater, through January 13.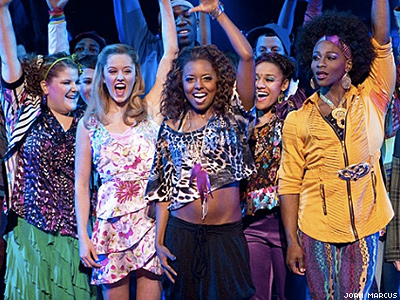 5. Bring It On: The Musical

Boosted by Andy Blankenbuehler's breathtaking choreography, this gleefully insipid musical — inspired by the 2000 flick about rival cheer squads — boasts a zingy original libretto by out Avenue Q book writer Jeff Whitty. The creative team also includes Next to Normal and In the Heights composers, but thank Whitty for La Cienega, the urban school's matter-of-factly transgender hip-hop crew member played by out actor Gregory Haney.

St. James Theatre, through December 30.