Seat Filler: Best NYC Theater of 2012
BY Brandon Voss
December 19 2012 3:14 PM ET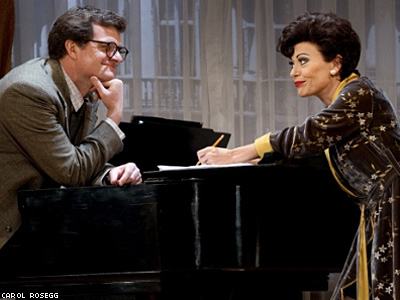 9. End of the Rainbow
Tracie Bennett was an unbridled force, a tornado of tragedy, as she eerily, exhilaratingly inhabited Judy Garland in Peter Quilter's lean but powerful bio-drama about the performer's drug-addled decline during her 1968 London comeback concerts. Accompanied by her enabling young fiancé, Garland was also bolstered by a sobering Michael Cumpsty as her pianist and confidant, a gentle Scot symbolizing all gay men who love their Judy tortured.
Belasco Theatre, closed.