Meet the 2013 Point Foundation Scholars
BY

Advocate.com Editors
June 19 2013 6:00 AM ET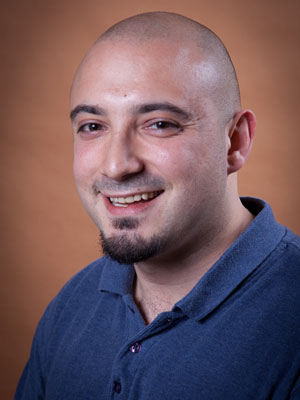 Ryan Kendall
As a young teen growing up in Colorado, Ryan's parents sent him to a so-called conversion therapist in a desperate attempt to somehow "fix" him. This practice, combined with familial rejection, virtually destroyed his sense of place in the world. At 16, Ryan surrendered himself to the Colorado Department of Human Services and moved to have his parents' custody revoked. What followed were dark years filled with depression, drug abuse, thoughts of suicide, and periods of homelessness.
In 2010, Ryan told his story in the district trial of Hollingsworth v. Perry (the federal challenge to California's Proposition 8), to show to the world that sexual orientation is an immutable trait and to illustrate the fact LGBT people have been subjected to an ugly history of discrimination and abuse, often from their own families.
Ryan studies political science at Columbia University. He continues his work to ensure that no child is subjected to the discredited and dangerous practice of conversion therapy, and remains a fierce advocate for equality.
What Ryan hopes his scholarship will help him accomplish:
The financial support Point Foundation provides will enable me to complete my final year at Columbia University. Without this support, I would not be able to finish my undergraduate education. Now I know that I will be able to finish my studies at Columbia and continue on to law school.
What Ryan is most excited about in being named a 2013 Point Scholar:
Being named a Point Scholar is about more than financial support; it is also about leadership development. I am excited to learn from the many amazing individuals connected to Point Foundation.
Ryan's words of advice to LGBT youth struggling with familial rejection, educational difficulties, or other hardships:
Fight on. Fight on because you are good and worthy just as you are. Fight on because this is not your fault — you did nothing wrong and you do not deserve this. LGBT youth need more than just words. They need leaders who will take action to protect them from bullying, familial abuse, homelessness, conversion therapy, and the host of harms society inflicts on people just because they are lesbian, bisexual, transgender, or gay. Fight on — we are with you.