Meet the 2013 Point Foundation Scholars
BY

Advocate.com Editors
June 19 2013 6:00 AM ET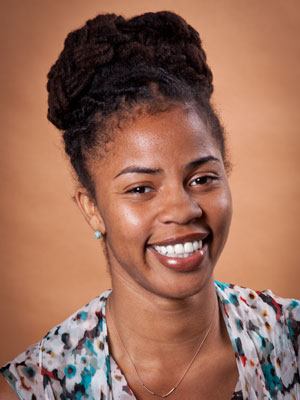 Savannah Shange
Savannah believes in the pursuit of social justice across the intersections of sexuality, gender identity, race and class.
Her journey to justice began as a young teenager in Philadelphia, where she volunteered with local organization BEBASHI as a peer sexual health educator for other young people of color. Because of the backlash she faced after coming out to her peers at school, she dedicated herself to building visibility and power for young queer people. This dedication led her to become a high school teacher, weaving culturally relevant curriculum about racial injustice, queer struggles, and decolonization into her daily classes.
After seven years in the classroom, Savannah was hungry for a deeper level of understanding about the systems that constrained her students' academic and personal achievement and thus is pursuing a joint doctorate in education and Africana studies. Her dissertation is an ethnographic study of social justice education in San Francisco, focused on how racism and heteronormativity are both combated and perpetuated in multiracial progressive movements.
After completing graduate school, Savannah hopes to become a professor in a school of education, where she can help support beginning teachers in creating classrooms that are not only safe for LGBTQIA students, but that empower and mobilize them to seek justice for all of the communities that they call home.
What Savannah hopes her scholarship will help her accomplish:
I plan to enter the professoriate and leverage the resources of the academy for the benefit of low-income neighborhoods in the area. I would like to help create an institute that fosters collaboration between faculty, local educators and families to develop a more just public education system.
What Savannah is most excited about in being named a 2013 Point Scholar:
I am deeply honored to be part of a program that values all of my social locations — as a scholar, a queer person, and as a person of color.
Savannah's words of advice to LGBT youth struggling with familial rejection, educational difficulties, or other hardships:
Remember that there a thousand generations of fierce queer ancestors from all over the world pulling for you in this moment — no matter how alone you feel, you are part of a legacy of resistance, survival, and resilience.