Holiday Guide: Shop Here, Not There
BY

Advocate.com Editors
December 02 2013 7:00 AM ET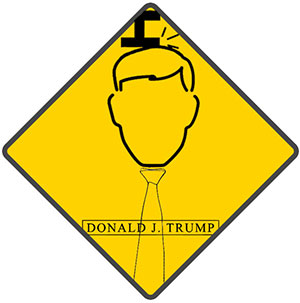 Proceed With Caution: Trump
Donald Trump has a lot of buildings and products with his name on them, including a line of power neckties. But the Trump brand is also synonymous with his ultraconservative politics, including his belief that President Obama's hiding something about his birth certificate and that same-sex couples shouldn't be allowed to marry. On that last point, though, Trump recently told MSNBC's Thomas Roberts that he's "evolving." His view was first noted in 2009 when he defended Miss USA contestant Carrie Prejean and her opposition to same-sex marriage. Then Trump said not only should same-sex couples not be allowed to marry, but also they don't deserve equal benefits.
While Trump is one of the country's most prominent businessmen to oppose marriage equality, he's also often publicly embraced LGBT people who work for his ventures. George Takei lobbied him to change his mind on marriage while a guest on The Apprentice, for example. And Roberts, who is gay, was hired to host Trump's Miss Universe Pageant — which was located in antigay Russia. Trump has seemed to embrace transgender people as well, by revising the Miss Universe pageant's policy to include trans women as contestants. All of this is worth keeping in mind when selecting your next Vegas hotel room or neckwear or bottle of wine or golf course or chocolate or stemware or cologne.